For moviegoers of this generation, it's hard to underscore just how big of a cultural phenomenon Top Gun was when it came out in 1986. In many ways, it still is; evident by how people endlessly give reference to it and its characters, or how nostalgic they get at the sound of its smash-hits such as Take My Breath Away and Danger Zone. Top Gun's success, however, is attributed most to the fact that it was the ultimate high-concept film for that era: a striking and easily communicable plot-line starring the number one heartthrob of the time in the lead ...
Read Full Post
Dear Fareed Zakaria, You are certainly a titan of journalism. Your CNN show, Fareed Zakaria GPS, is watched by countless worldwide, while your footprint can be found in publications such as Foreign Affairs, Newsweek, Slate, The New York Times, and the Wall Street Journal, to name a few. The career trajectory you've taken is nothing short of incredible. After leaving your home in Bombay where you were born to Rafiq Zakaria, an Islamic scholar and a politician associated with the Indian National Congress, and journalist Fatima Zakaria, a former editor at Mumbai Times and the Times of India, you eventually made your way to the US, where you graduated from ...
Read Full Post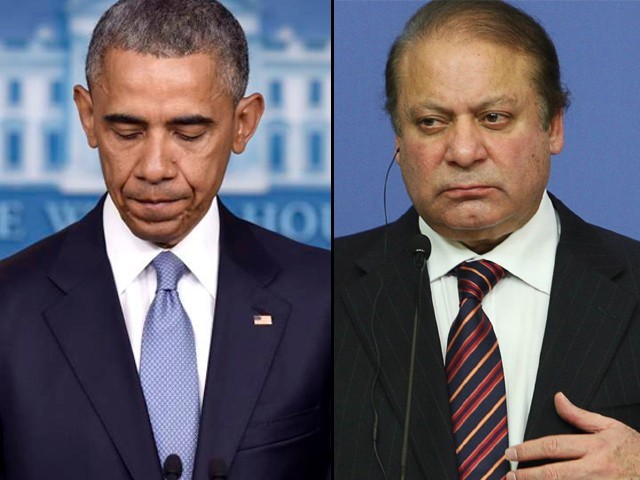 On Thursday, April 23, 2015, United States President Barack Obama, apologised for the accidental killing of two western hostages – American national Warren Weinsteain and Italian Giovanni Lo Porto – in a drone attack in Pakistan. "As president and as commander-in-chief, I take full responsibility for all our counter-terrorism operations, including the one that inadvertently took the lives of Warren and Giovanni. I profoundly regret what happened. On behalf of the United States government, I offer our deepest apologies to the families." What did happen, though? In a drone strike targeting an al Qaeda camp, the two aforementioned hostages were killed. These innocent civilians ...
Read Full Post
It is ironic that the name of the man who slashed the US ambassador in South Korea is Kim. Kim is a common name in South Korea; I discovered that after visiting the country a year ago. This recent incident, where a furious 55-year-old Kim Ki-Jong attacked the US Ambassador Mark Lippert with a small fruit knife, made me go down memory lane. I was at the demilitarised zone in Paju, Imjingak a year ago, interviewing people on what they had to say about the Korean divide, in the background of barbed wires and many colourful ribbons. To my surprise, most people ...
Read Full Post
American Sniper is a biopic action-drama picture directed by, the accomplished spaghetti western cowboy hero turned director, Clint Eastwood. It is inspired from the autobiography and real life memoirs of Chris Kyle  titled, American Sniper: The Autobiography of the Most Lethal Sniper in US Military History. On the celluloid format of the cinema, Bradley Copper plays the protagonist and puts himself in the shoes of the larger-than-life persona of Kyle and does full justice to his role in the process. Photo: IMDb To the uninitiated and those lacking insight into who Kyle was, he was considered as one of the most lethal ...
Read Full Post
A long time ago, In a forest full of glum glee, The morning sun rose overnight, As a child and a monster prepared to fight. The monster was little, his image large, Upon himself, he loved to barge, The child was young yet elderly, Having slaved his years masterly. The starry night was overcast, The moon was bright, the forest dark, And it was very quietly sung, The bitterly sweet song of the lark. The monster brushed his bloody jaw, And unevenly trimmed his claw, Scrubbing with a leafy, barren branch, He washed in a muddy avalanche. The child, amidst his silent grunt, Milled his sword sharply blunt, He ate what you call a king's snack, Disgustingly delicious ...
Read Full Post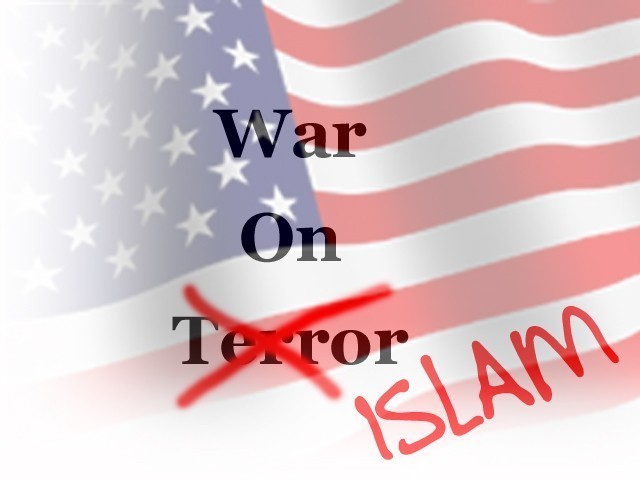 Revelations that the American military has been teaching its future leaders about the necessity for a total war on Islam have shocked the world. The hypothetical war was not to be waged against the fanatical elements of the Muslim society, but a campaign against a "barbaric ideology" that should "no longer be tolerated." Students were taught that Geneva conventions were to be thrown out the window because they were no longer relevant and that lessons of Hiroshima were to be used, wiping out whole cities and targeting "civilian population wherever necessary. " This included potentially nuking the Holy cities of Makkah ...
Read Full Post