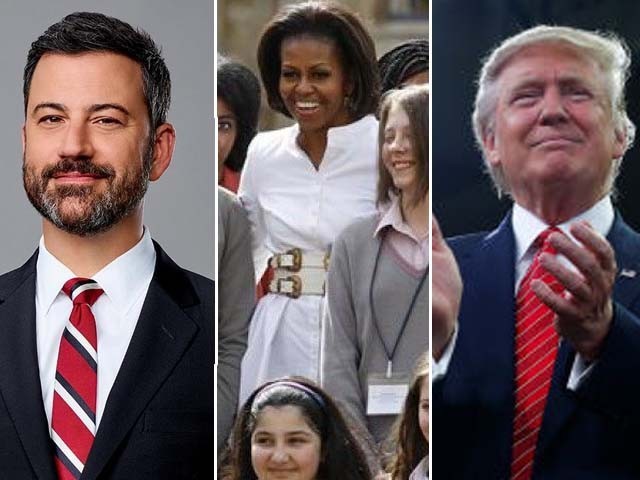 In an era of revenge politics where reprisal and retribution rule the roost, it comes as no surprise that the racist bigot who runs the United States now will go after each piece of legislation or any steps conducive to human well-being that were taken by the previous president who also happened to be a man of colour. Unpredictable Donald Trump, aka Agent Orange with his raccoon eyes and fake tan, is out to undo any and everything in true letter and spirit that his predecessor's administration carefully put together to take care of the greater interests of the American people. For instance, to Trump and the Republicans, healthcare is not a human ...
Read Full Post
In ancient cultures across the globe, people believed that the gods punished them directly for their transgressions. These punishments would be in the form of droughts, excess heat or cold or simply too much rain. Numerous outcasts or prisoners paid the price as human sacrifices to the gods including children sacrificed by the Aztecs. In certain cultures, the sins of the people were transferred onto a goat by a priest and then sacrificed to pay for peoples' transgressions. A similar story can be found in the Bible. Hence the term 'scapegoat' was born. I think it's best to state the ...
Read Full Post
The United States has a long history of emphasising the value of personal freedom, liberty, and equality. It has also positioned itself as the champion of these values globally. There's also good reason why the world largely accepts America as the leader of the free world. The American dream has promised its citizens social mobility, freedom from old world hierarchies, and a climate of innovation, all of which have combined to create tremendous economic opportunity. To say that the US has been a magnet, an El Dorado, for generations would not be an exaggeration. Wave after wave of immigrants have landed on its ...
Read Full Post
Block 13 in Federal B Area is a settled neighbourhood, a place where the word neighbour still carries meaning. Part of the city's district central, it became inhabited with people of my clan who first lived in Nizamabad and other places where Urdu speakers from India had formed their enclave. As the 70s started they moved from these places and built homes here creating a sort of "Little Amroha."   I grew up there surrounded by folks at whose place you could drop in unannounced at lunch and be led straight to the table. Indeed, the general saying was that you ...
Read Full Post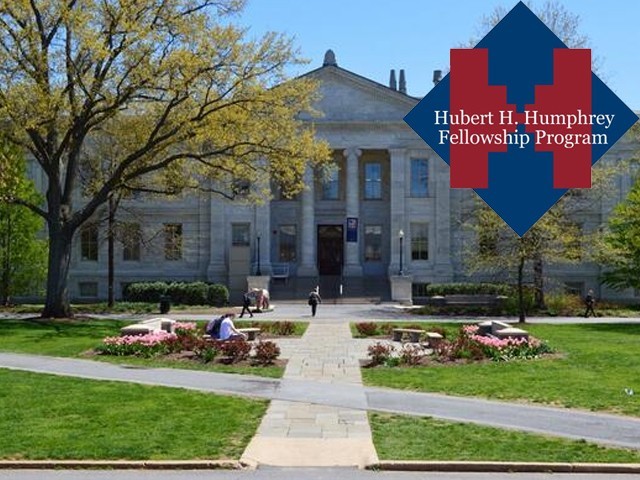 The Hubert H Humphrey Fellowship is a lifetime opportunity for any mid-career professional looking to hone their skills. It also prepares them for leadership roles in their respective fields. The fellowship is tailor-made for professionals as it provides them with great exposure to professional development activities, such as field trips, workshops, seminars and one-on-one appointments with the experts in the field. Besides professional enhancement, accomplished fellows from diverse fields are brought and placed in 16 American universities. With every passing year, the number of fellows from Pakistan keeps growing. Ten to 20 fellows from all walks of life are sent to the US each year to enrich ...
Read Full Post
The search for James Foley, by his family members, began when he was kidnapped in Syria on November 22nd, 2012. After a long wait and dispersion, the quest has come to a devastating end. This was the second time Foley had been kidnapped by a group of militants. In 2011, he and fellow journalists were abducted while in Libya but were later released. Then, while working in Syria, he was captured again, only this time he was not as lucky. Foley was reporting on the suffering of the people of Syria. On Monday, a video called 'A Message to America' ...
Read Full Post
"You don't think it'll happen to your child, until it does." This is what Richard Martinez stated in a press conference, despairing over the loss of his 20-year-old son, Christopher Martinez. A deranged individual – Elliot Rodger – who sought revenge from female university students for rejecting him, instigated a ruthless shooting spree on the streets of California, killing six people in cold blood, before committing suicide himself. To the sons and daughters of the ill-fated families, may their souls rest in eternal peace. These victims were unreasonably deprived of their right to live; they were killed without any reason. And their ...
Read Full Post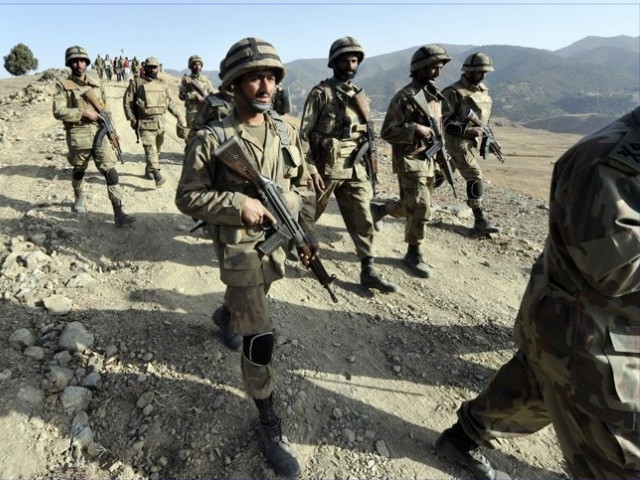 Pakistan may finally be getting more serious about tackling its militancy problem. But don't get your hopes up. For years, the US government has pushed Pakistan to crack down harder on militancy and for years, Islamabad has largely refused. Instead, it has dithered as extremist violence has spread across the country. Last week, investigative journalist Umar Cheema revealed that Pakistan's previous government used a secret counter-terror fund to purchase jewels, rugs and even sacrificial goats. Yet the tides may be turning. Last week, Pakistan was rocked by a rapid succession of bomb blasts, including attacks on consecutive days that killed Pakistani soldiers in the northwest and ...
Read Full Post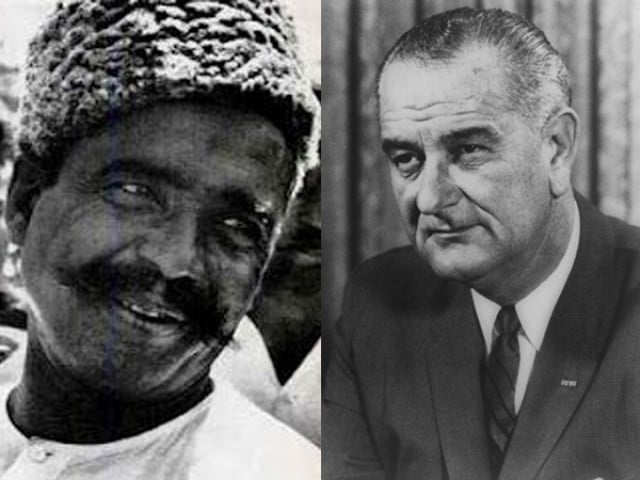 I don't know if many people are aware about the unusual friendship between former United States President Lyndon B Johnson and a camel cart driver from Karachi, Pakistan. The friendship can be traced back to the early 1960s when, during an official visit to Pakistan, Lyndon Johnson – vice president at the time – saw a man standing on the street in Karachi with his camel, waving at the vice-presidential motorcade. Johnson asked a Pakistani government official to introduce him to the 'camel guy'. The camel cart driver, Bashir Sarban, was extremely excited to shake hands with the vice president. He introduced himself in whatever ...
Read Full Post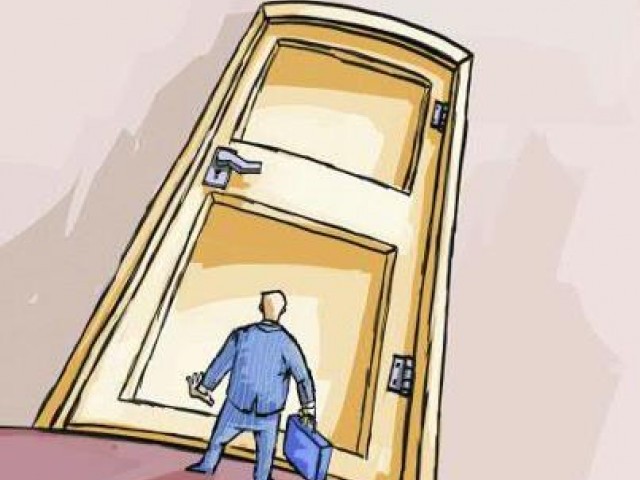 My post is a response to the op-ed put up in Dawn, by Moeed Yusuf of USIP on The need for experts from Pakistan in DC's policy think tank circles. In his piece, Yusuf makes a call for more experts of Pakistani-descent, which would enhance more fruitful and comprehensive discussions on issues relating to Pakistan. He lists three reasons why Pakistan or Pakistanis have been portrayed in a negative light. 1) The focus is Afghanistan, so Pakistan is considered through an Afghanistan-tinted lens; the discussions are centered on 'Af-Pak' rather than Pak alone. 2) The lack of individuals, who have worked in both Pakistani ...
Read Full Post