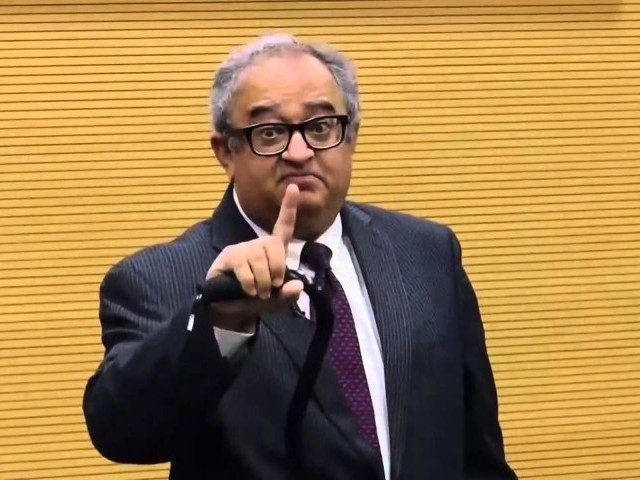 Unless you're fairly active on Twitter, and/or have a genuine interest in expat Pakistanis who are active within sociopolitical circles, you might not be aware of who Tarek Fatah is. Originally from Karachi but now based in Canada, he writes a regular column for one of the country's largest newspapers and has a frequent broadcast presence. In addition to this, he is a staunch critic of virtually everything Pakistan. His criticism of Pakistan has its merits. However there are times where the gap between the truth and what Tarek Fatah perceives to be the truth is larger than the Grand ...
Read Full Post
Let's face it, there are not too many of us out there who are fans of Donald Trump.  I am fairly certain even his kids cringe deep inside right before he goes on stage and opens his mouth. We have all been disgusted when he has made sexist and derogatory comments. His constant bigotry against Muslims is worn on his sleeve as a symbol of pride. He has made fun of people with special needs and has even gone far enough to make hypothetical comments about shooting Hillary Clinton; and then even bragged about that comment having gotten him even more votes. He has used tragic ...
Read Full Post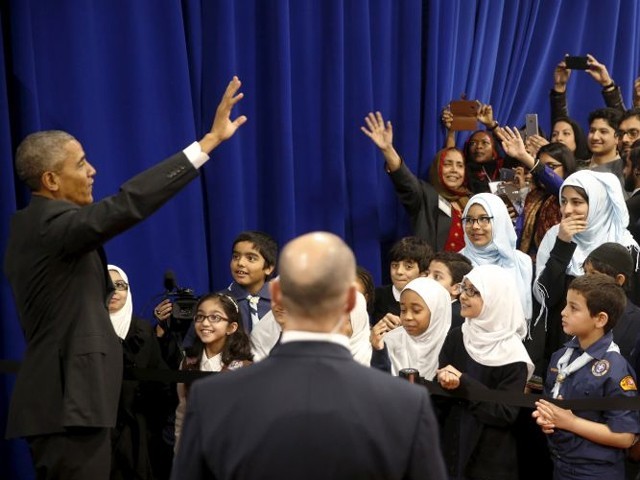 Long before I came to the United States, I was fascinated by the American electoral process. I grew up in Pakistan in the 80s, during the brutally repressive military dictatorship of President Mohammad Ziaul Haq, when fear crushed hope. Finding old copies of Time magazine in my school library, I learned about primaries and presidential debates — something almost unimaginable in Pakistan at the time. I had a favourite board game where the players' mission was to become the American president. I watched snippets of news, of the Bush-Dukakis race in 1988 and the Clinton-Bush-Perot debates four years later that ...
Read Full Post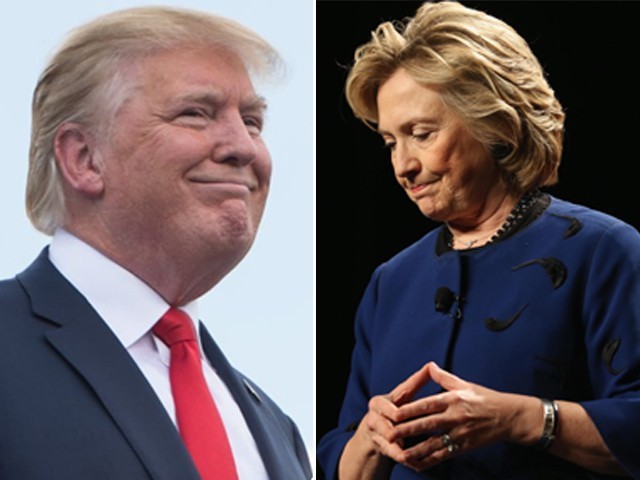 As I got around to pen down my thoughts about Hillary Clinton's nomination for this November's election, I found myself conflicted, shrouded in profound sadness and agony. Just about a couple of days before, I was rejoicing Hillary's victory in the primaries process. More than anything else, what really got me excited was the Democrats coming together and pledging to work hand-in-hand to keep their sick-in-the-head opponent, Donald Trump, out of the White House. Come Sunday morning, June 12th, things changed abruptly. As the news flashed on the screen about yet another ISIS-influenced man running rampage on an Orlando night club killing scores of innocent souls, I at once thought ...
Read Full Post
The results of the New Hampshire primary have precipitated two distinct dialogues on the 2016 US Presidential race. The first one is marked with apprehension, unease and incredulous recognition of Donald Trump's massive win. The second one is an attempt to understand the feminist underpinnings of the young women who are choosing to support Bernie Sanders instead of Hillary Clinton. Nobody could have anticipated that Clinton would have a problem getting support from women, yet in Iowa, Sanders received the female vote six to one, and in New Hampshire, 64 per cent of female democratic voters chose him. So, what happened? ...
Read Full Post
The US elections and the debates that preceded D-Day left me thinking that despite uncanny similarities between Republican and Democratic policy agendas in the foreign arena, there is more than one dimension operating within the American political landscape. In this part of the land, however, politics seems to be working on a one-dimensional and unitary framework. The coalition parties that form the governmental milieu are predominantly right-wing in nature. The ruling Pakistan Peoples Party (PPP), as most contend, might have started with a socialist ethos but its current disposition steers clear of its initial leftist tendencies. The debate that currently dominates ...
Read Full Post
On November 6, Barack Obama made it into the history books one more time. He has been re-elected as president of the United States for a second term despite high unemployment numbers, at a time when the majority of Americans are very uncertain about their futures. The last time re-election in the face of such dismal unemployment rates was accomplished in 1936, when Franklin Roosevelt took the presidency for the second time. America is increasingly becoming multicultural and ethnically diverse. In 2008, Hispanics, African-Americans and other minorities turned the tide for democrats in most states, showing overwhelming support for the first ...
Read Full Post
Pakistan has always kept a special place in my heart. It is a place that I've studied intently throughout my studies, both at the university and post-graduate level here in the United States, and even more so as a journalist. But, my real education on the country has not come in the classroom under the tutelage of proclaimed experts but, rather, it has come from Pakistanis themselves. Over the course of more than five years of study, I have spoken with countless Pakistani students, journalists and academics, all either Pakistani-Americans or Pakistani nationals, and what I have learned as an outside ...
Read Full Post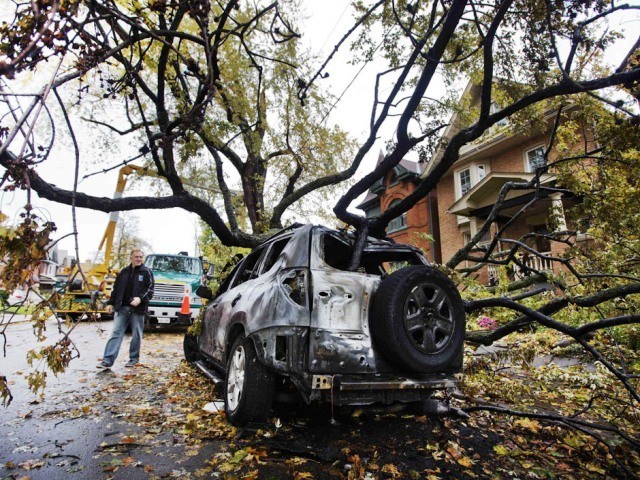 Throughout our lives as Muslims of Pakistani heritage, we have been told that guests are a cause for great celebration and blessing. However, Sandy was one guest that everyone, especially those living on the eastern coast of the United States, wishes had stayed away. A few days before Eid, my editor emailed me and asked me to write a blog about the upcoming elections in the United States. A simple enough task to do, I thought, as our family is just shy of being officially qualified as political junkies. We wait impatiently for the debates and then discuss the implications ...
Read Full Post
Spending three weeks in the most important swing state of the Unites States — Ohio — and observing the recently-held presidential election campaign was a golden opportunity for me as I got to study how different the US election is from our own. The month was as important for candidates as it was for the voters. To voters, the election was not merely about voting but about electing a president for the next four years that would redress a number of their national issues such as job opportunities, health care and social security. The greatest thing I observed that is ...
Read Full Post