It all started with the Nestle Nescafe advertisement. The obvious commercial interest was to drive the conversion from tea to coffee. That too, to an instant coffee mix. To me it looked more like a quick brazen attempt to drive convenience. Tea requires ritual and hard work to get the right cuppa. Instead go for an instant coffee mix, which will give you a quick strong fix. Notice no comparison of taste or tradition. This is the modern quintessential person, who has no time or interest in the softness of palette. He or she is in a hurry to fix it with a strong ...
Read Full Post
I had taken a hiatus from work due to my household responsibilities, but now that my children had started school and all else was well, I decided that it was the perfect time to start working again. I had my first job interview in five years and as I sat there waiting for my turn, I couldn't help but feel rather uneasy looking around at the other candidates. They seemed to be more qualified individuals with updated resumes and a fiercely competitive knack about them. Clouds of doubt began to mar my enthusiasm. Perhaps I should have improved my qualifications before restarting my ...
Read Full Post
Sometime in October 1983, I happened to be driving past the Hanging Gardens Apartments on the way to a friend's place to play cards. That area of Karachi was still being developed and the famous Boating Basin was yet to be commissioned. 1983 was a year when we old class fellows had returned from our studies abroad. Karachi was home and had been our shelter for the first 18 years of our lives. It was a joyous homecoming. Life was still young and hopeful. Early career and a slog at work, was compensated by a lot of eating out and ...
Read Full Post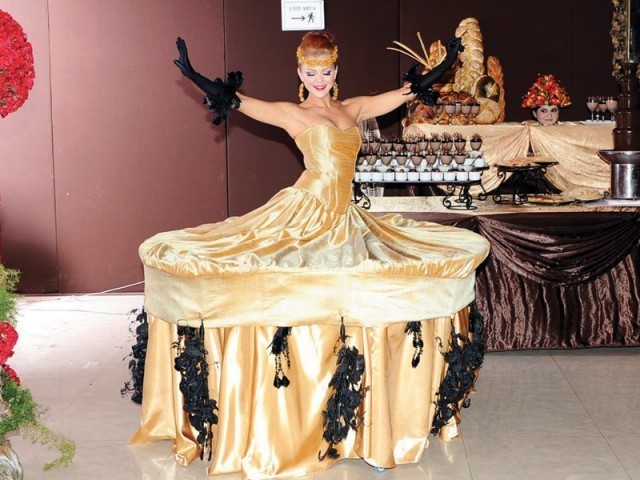 The word 'magnum', when used in an informal manner, indicates something with an unusually great power or size. But what is magnum to me? For me it's that little piece of heaven on a stick – an ice cream of the future. It awakens your taste buds with its smooth, silky Belgian chocolate coating that melts as soon as it hits your mouth. Then comes forth the cold vanilla ice cream in the centre that is indulgence at its finest. So, given my high regard for this ice-cream, we happily made our way to the much awaited Magnum Chocolate Party on June 10, 2012. And boy ...
Read Full Post