Before arriving at the historic ruins of Takht-i-Bahi (also called Takh' Bahi), a former Buddhist monastic complex and an Indo-Parthian archaeological site, one passes through its namesake village. A narrow and fractured two-way road snakes through, with shops on either side, offering consumer and plastic goods. Quite unfortunately, there are no hints or traces of the village's shared history, pride or even association to the neighbouring site's religious, historic and cultural significance. Instead, open drains, unregulated parking, hanging wires, peeled paint strips and half-torn posters on buildings are a common sight that greet visitors. Photo: Tayeba ...
Read Full Post
Now that Islamabad is back to some degree of normalcy after a frenetic four or so days, let's emphasise on a particular aspect of the protests which we might have overlooked. When the protesters managed to work out a sense of coherence within, they put forth a set of 10 demands. These demands, unlike the 10 commandments revealed to Moses, are ominous of a much darker reality. It's not clear whether the government paid heed to all or some of the 10 demands, but a particular demand, which asked for the recognition of Salman Taseer's murderer's prison cell as a ...
Read Full Post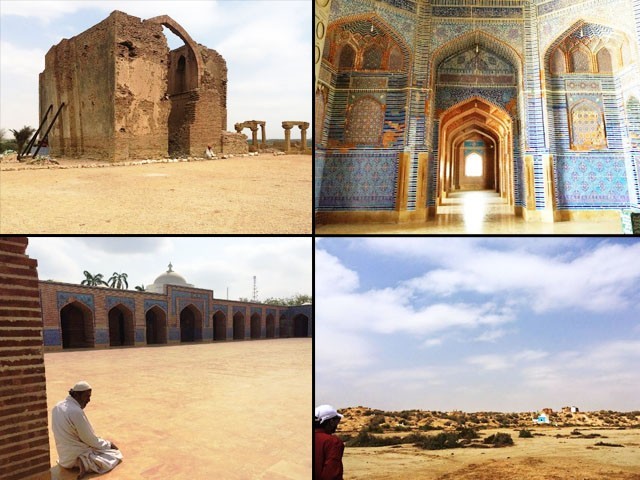 I am glad that the first post I will be writing here will be about one of my trips within Pakistan. Those who aspire to travel spend a lot of time planning trips to foreign lands. But what they don't know is the fact that the same time can be used to explore the unique worlds that exist within Pakistan. I got such a chance this March, when I joined a small group of travel and photography enthusiasts led by Jibran from Tangerine Media and Sanam from Funverks on a day trip to the out skirts of Thatta. This entailed a ...
Read Full Post