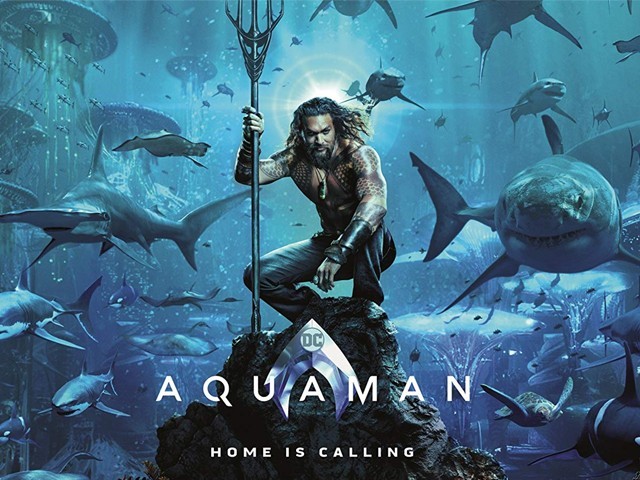 The 'DC Extended Universe', or the 'World of DC' or whatever it is being called these days, hasn't had a good start which is quite obvious judging by the critical reception its movies have been receiving. Although DC movies have done well financially, (except a few misfires like Justice League) they were attacked by critics and fans weren't impressed either. Wonder Woman is the only DC movie to date which ended up being both, a critical and commercial success. Post the debacle that was Justice League, DC needed a revamp and all hopes were on James Wan's Aquaman starring Jason ...
Read Full Post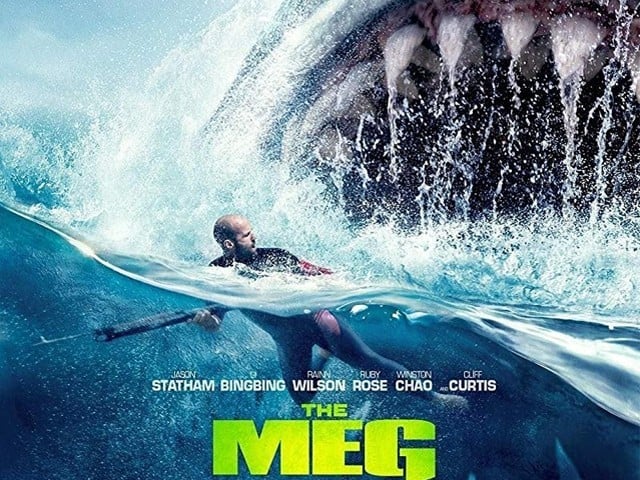 It was in late 2016 when I found out that Jason Statham was going to star in a movie where he will take on a 75-feet long shark, the Megalodan. After hearing such incredible news, how could you not start rejoicing? In real life, Statham, the man who is known for playing antiheros and "tough-guy" roles, is trained in kung fu, kickboxing and karate and was also selected by Britain's national diving team to compete in the 1990 Commonwealth Games. A guy like him battling Megalodon (big tooth), one of the most powerful and largest predators to have ever lived, would ...
Read Full Post
With the DC Extended Universe (DCEU) still looking to hit its stride the same way Marvel has, their latest film Aquaman provides them with a welcome opportunity to do so by going the traditional origin-story route, with a character that isn't that well-known to most mainstream comicbook fans. Now, the story of Aquaman is fairly silly when compared to other DC heroes, which poses a bigger challenge to properly bring it to the screen, especially with DC's history of making movies that are overly self-serious. But judging by the trailer, DC seems to have adopted a far lighter tone with this film, while keeping the seriousness ...
Read Full Post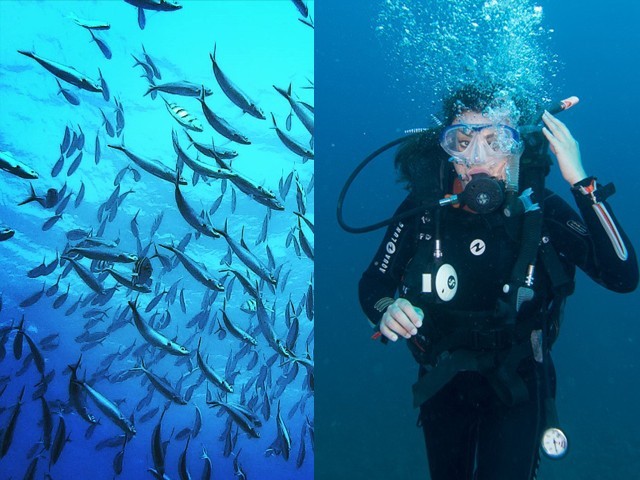 There is a phrase I often use to describe my very first scuba diving experience in Antalya, Turkey years ago, "Diving made me believe there is a God!" It was a surreal feeling, to connect with the majestic creatures at the depths of the ocean, with a feeling of absolute peace overtaking my relatively complex existence in the moments I spent underwater. The symbolism behind it alone is much deeper that we can ever imagine. Touching the ocean floor symbolises respect for nature, and thereby leads to a miraculous harmony with the oceanic life as they accept you in their space. ...
Read Full Post
There is our body, and then there is our soul. When I wake up, both of them seem to take up a life of their own, leaving me out of the equation. My body refuses to move and my soul retaliates from inside, leaving me woozy and heavy-headed. They tell me it is just my hormones and this is how things are at my age. I ask them, is this how you felt when you were in my shoes? Were you even wearing the same shoes back then? The exact same fit, thread to thread, emotion to emotion, skin to skin? As children, ...
Read Full Post