The underground music scene in Pakistan is replete with an array of diverse talent. Bilal Mehmood and Mohammed Abbas bin Yaser are testament to this facts. The enterprising duo has proved themselves worthy of accolades by winning the online cover-song competition organised through the official website of Yusuf Islam (aka Cats Stevens). Participants were required to upload their own renditions of Yusuf Islam's songs on his official website and the popularity of each entry was gauged through Facebook likes. The duo covered "The first cut is the deepest" – one of Cat Stevens' most popular songs from the 60s – and ...
Read Full Post
There have been countless debates over the real definition of 'underground music' and both sides are have strong arguments. Is it music that hasn't really gotten the commercial stamp or music that doesn't cater to a big audience (like Annie 'the pop princess')? Definitions aside, the fact that some music that comes out from the underground scene per se is top quality. A homeless underground I've been part of the Islamabad music scene for quite some time and the difference between what it was and what it is now, saddens me. Islamabad is a small city and there are definitely not enough venues to play concerts at compared to ...
Read Full Post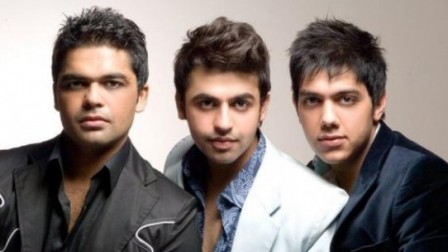 There's always been a truckload of false hype regarding Pakistan's music scene. Many people do not consider Pakistan as good as 'any worthwhile western nation' when it comes to producing music. For many reasons, such a statement is ridiculous because music should never be about competition, and there should really be no nationalist basis for it. So, despite the half-assedness of Eurovision, music by and large exists in a world where territorial borders don't exist. Still, I suppose if we were to entertain the notion that a national music scene could be compared to another nation's, Pakistan's music scene would be considerably ...
Read Full Post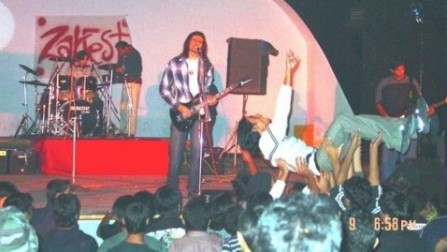 The Pakistani Music Scene or more accurately, the underground, has been home to virtually all variants of Rock music and one cannot therefore objectively dismiss the possibility of there being a Punk band in Pakistan. However, one band does not constitute an entire scene and given the political and cultural climate of Pakistan, the obvious lack of a Punk Rock scene is surprising. Notable Pakistani Punk Rock bands include Cornhole, Chosen Rejects and maybe the grunge band Ash. However, the fact is they do not function in the form of a coherent scene and their relatively few numbers seem to contradict ...
Read Full Post