Khyber Pakhtunkhwa (K-P) Chief Minister Mahmood Khan has 'barred' entry of men, even male parliamentarians, on all-girls' school premises, even for school events. Moreover, his government has also banned any sort of media coverage of all-girls' school activities and events. So if a female student tops the board exams or invents a new device, she can devalue it herself. Makes the job easier. No male minister, MNA, MPA or official will be allowed to enter in Girls School for any event as chief guest. All schools are bound to invite only female chief guests in KPK. #NayaPakistan #KPKUpdates pic.twitter.com/zmWCRN7KEG — Syed Kausar ...
Read Full Post
I am a woman, I am a mother, I am an immigrant, I am a Pakistani-American, I am a Muslim, I live in the swing state of Nevada and I was in the audience this past Saturday when Mr Khizr Khan, the gold-star parent of honourable Captain Humayun Khan, stood at the podium talking to many like me. I was tearing, as was everyone else in the room. A short video about the Khan family rolled on the large screen in the Monet Room, at the Bellagio, Las Vegas (the venue). It seemed like the story of any hardworking immigrant ...
Read Full Post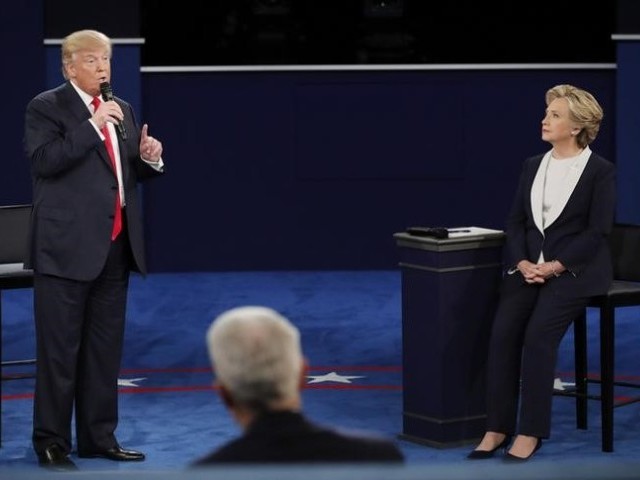 As a Pakistani growing up in Pakistan, I grew up watching undignified politicians. That was my norm. I trudged along my childhood, wonder years, idealistic teens and 20s, and jaded adulthood, along the lines accepting politicians to be lacking in persona, dignity and honesty. In essence, consenting to the tragedy of a deceitful and corrupt political system, where accusations and the actuality of rigged elections, killing, bullying and being a thug is a badge of honour – in and out of office.  This is unlike the United States (US), where truthiness is considered essential though political lies are rampant, and selective accountability with the appearance ...
Read Full Post