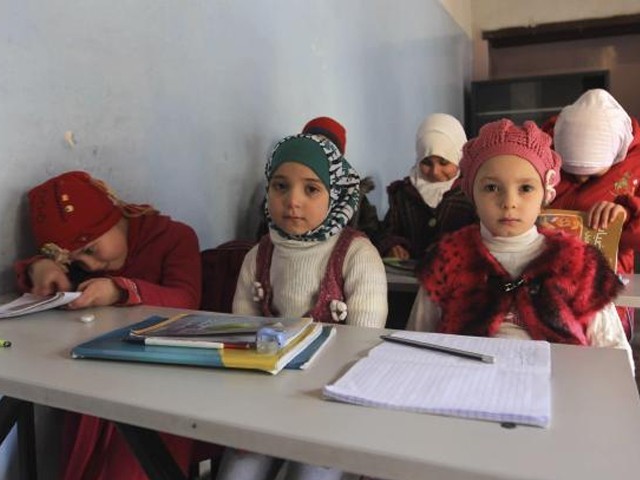 For the first time, we have the official numbers that show the devastating consequences of the civil war in Syria on education. When the conflict first erupted in 2011, nearly every child was enrolled in primary school across the country. Within two years, nearly two million children and young adolescents were out of school. Enrolment rates have plummeted, leaving one in three children and more than two out of five adolescents excluded from education, according to the new data from UNESCO Institute for Statistics (UIS). It took two years to erase all of the educational gains made in Syria since the start of the century; ...
Read Full Post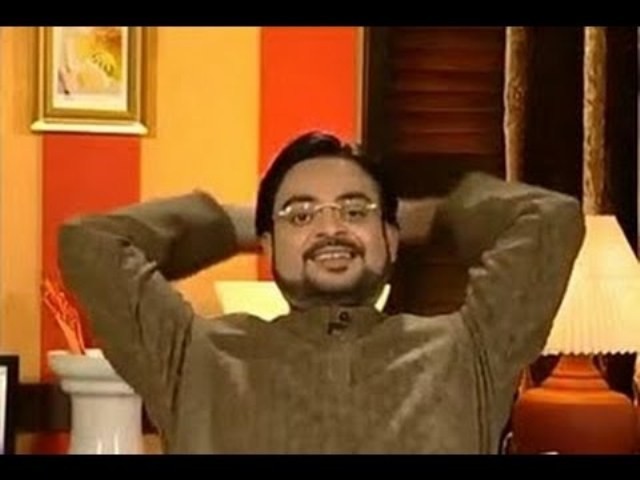 December 25th has always been an important day for Pakistan. It was on December 25th that our founder – Quaid-e-Azam Muhammad Ali Jinnah – was born. Officially dubbed Jinnah's day, many celebrate it by remembering Jinnah's enduring struggle for freedom and equal rights for the minority Muslim community within United India. Jinnah's selfless struggle was driven by a passionate sense of respect for human freedom and equality. He dreamt of a state where there was no discrimination, one that stood firm on the values of tolerance, acceptance and pluralism. It is well known that Ahmadis played a very prominent role in the creation of ...
Read Full Post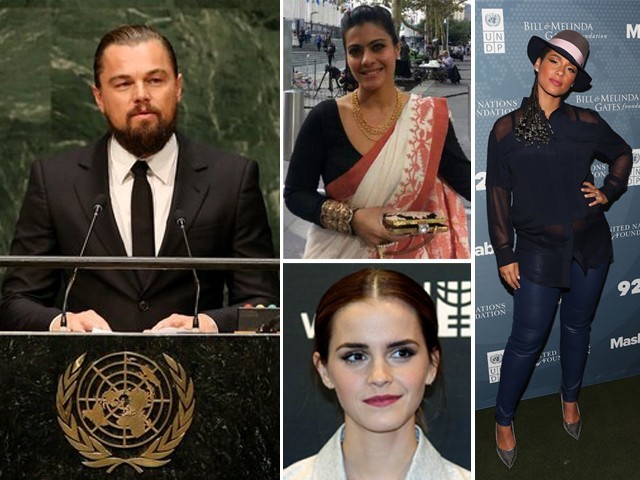 For a moment, I felt star-struck, as Alicia Keys entered the room bustling with journalists from world over. We, a varied group of journalists, had been invited by the United Nations Foundation (UNF) to report on and learn from the experience of being in the United Nations (UN) Headquarters in New York for the UN General Assembly and the Climate Summit 2014. All of us are fans of the many celebrities that we saw all around us in those few days. But once done with the initial gushing and surreal feeling of being in the presence of "stars", we not ...
Read Full Post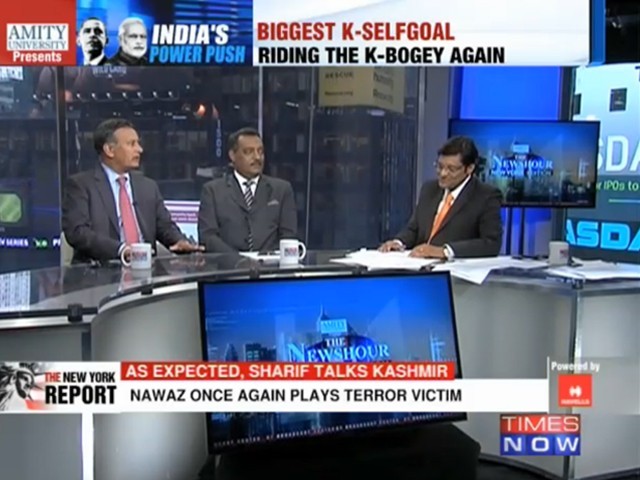 On September 26, 2014, Pakistani Prime Minister Nawaz Sharif addressed the 69th session of the United Nations General Assembly (UNGA) in New York in which he emphasised the urgent need to resolve the Kashmir issue "in accordance with the aspirations of the people" living in the disputed Himalayan region. "We cannot draw a veil over the issue of Kashmir, until it is addressed in accordance with the wishes of the people of Jammu and Kashmir." An Indian television anchor had apprehended that Pakistan would once again raise the Kashmir issue at the UNGA to 'internationalise' the dispute. The anchor believed that Kashmir was neither ...
Read Full Post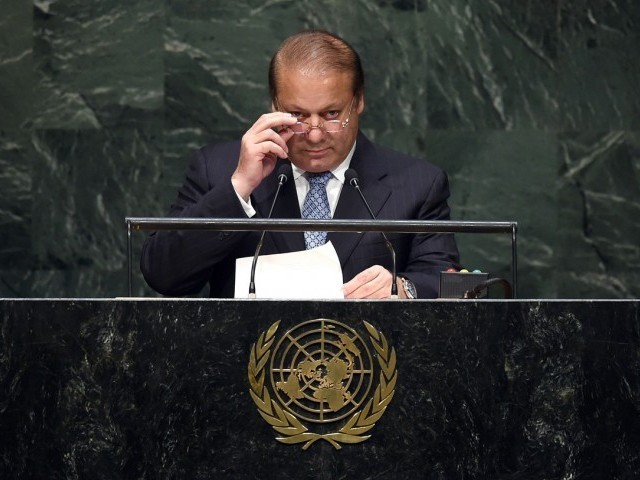 The seed of confusion is sown in Pakistan as the sit-in at D-Chowk enters its 46th day today. The public's chants of "Go Nawaz, Go" are proportional to the prime minister's resistance against these elements of self-acclaimed revolution. Our nation is thrown into confusion and some are even questioning the grammatical connotation of 'Go Nawaz Go'. In fact, the other day, I witnessed someone had chalked the words 'Stop Nawaz Stop' on a cemented bench. Taking grammatical meaning into consideration, this chant made more sense to me and looked less 'awkward'. Anyways, a more surprising factor this week was our PM's speech at the United Nation's General Assembly. ...
Read Full Post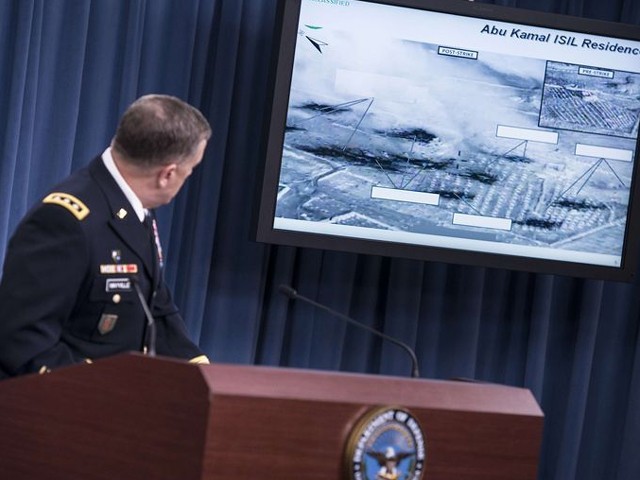 A Pentagon official, soon after launching an offensive against the Islamic State of Iraq and Syria (ISIS), Khorasan, and the al Qaeda in Syria, said, "Islamic State battle could take years". This was the first instance when the United States "officially" intervened in Syria using Islamic State's preamble. And with that, Syria became the seventh predominantly Muslim country to be attacked by a Nobel laureate – US President Barack Obama. This latest campaign boasts fighter jets, especially the problem laden F-22 Raptor, tomahawk cruise missiles, drones and bombers. The United States is also joined by five other Arab states – namely United Arab Emirates (UAE), Saudi Arabia, Qatar, Jordan ...
Read Full Post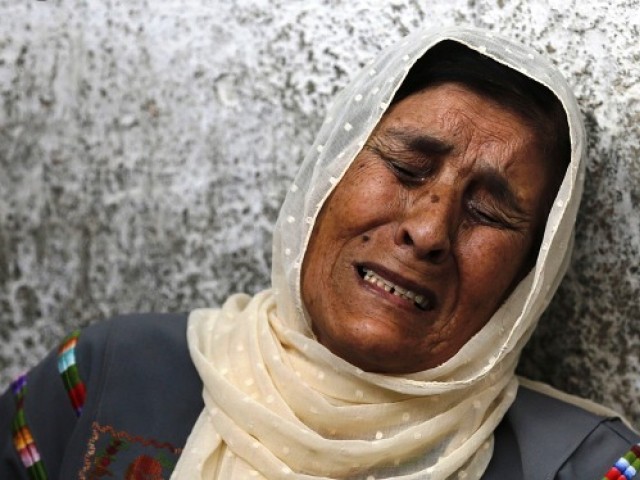 Blood seeps from a man's face, his features rendered unrecognisable by the beating he took from that merciless iron rod a few days back. A baby is snatched from the arms of his mother and mercilessly killed under the pretence that he might have ended up becoming a 'terrorist' in the future. Fathers are slain, brothers are tortured and mothers, sisters and daughters are raped. This is how an average day looks like for a Palestinian. And now, their land is being trampled upon by a bully of an establishment that is bombing it continually and endlessly. What was once a glorious country has ...
Read Full Post