The United Arab Emirates (UAE) shocked many observers late last month when it awarded Indian Prime Minister Narendra Modi the country's highest civilian honour amidst the on-going concern that New Delhi plans to carry out ethnic cleansing against the Muslims of Kashmir after its Israel-like unilateral moves in early August. This development flies in the face of everything that the international Muslim community (Ummah) is supposed to stand for, yet it should have been expected, especially after the Emirati Ambassador to India lauded the de-facto annexation of occupied Kashmir right after it happened for supposedly aiming to improve the economic ...
Read Full Post
Tragedies unite nations, a lot more so than celebrations. Tragedies dissolve differences that divide us as we are emotionally forced to focus on one event rather than on each other. For the citizens of Pakistan, the Army Public School (APS) massacre of December 16, 2014 was that defining tragedy. As a nation, we had become numb or I dare say apathetic, to the killings of our fellow Pakistanis as long as we were not related to them. The extensive target killing of minorities in Pakistan hardly brought a noticeable moment of sorrow for most. APS changed all that. The images ...
Read Full Post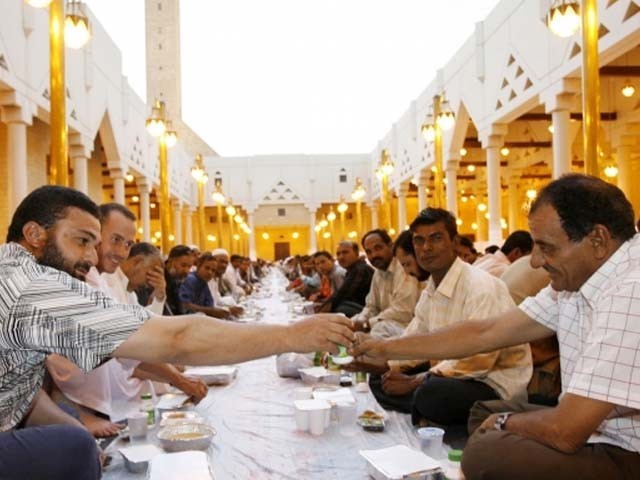 When I was younger, family gatherings were the highlight of our year. My siblings and I would don our finest clothes, heading out to these events with so much joy and anticipation, you'd think we were meeting the president. Our family get-togethers celebrated an array of life events both planned and impromptu. My parents, my siblings and I would climb into our beat-up car and drive to our destination, gushing about all the ways we were going to have fun. Celebrations like these are a means for humans to get together, and communal gatherings are essential to our survival and wellbeing. ...
Read Full Post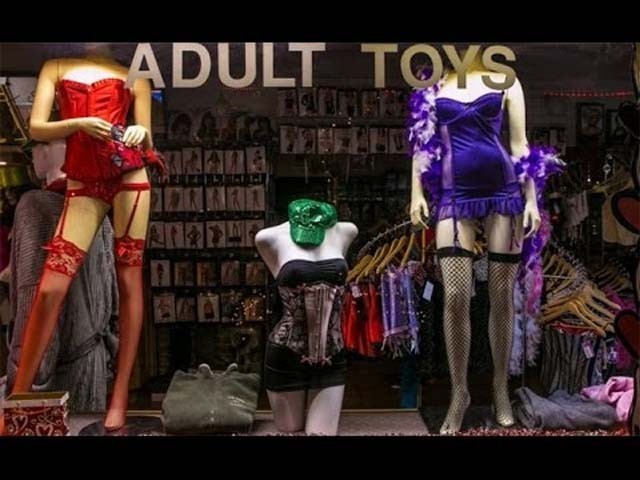 The author requests the reader to approach the following account with an open mind. Of all the numerous nature-ordained acts which continue to be demonised in our society, by a populace which often unknowingly adheres to virtually all sides of the political/theological spectrum, the subject of sex, particularly consensual sex (should the intimate affair be enacted in thoroughly halal settings) appears to raise more eyebrows than others. Of course, this particular issue is not the sole focus of a heightened consternation evoked among our varied peoples – the vast majority of Muslims worldwide who like to think of themselves as being part of the ...
Read Full Post
I was sitting at a Washington café when the news of the late Saudi monarch Abdullah's passing broke. This café is one of the favourite hangout locations of Middle Eastern and Persian origin men and women of letters and those from the corps diplomatique. Throughout my adult life, I've been no admirer of the Saudi Kingdom. Other than the fact that for years I've personally vociferously raised my voice against the Kingdom's horrendous human rights record as well as its fallacious policies toward other regional states, both Muslim and otherwise. I hardly ever paid attention to the fact that King Abdullah was ...
Read Full Post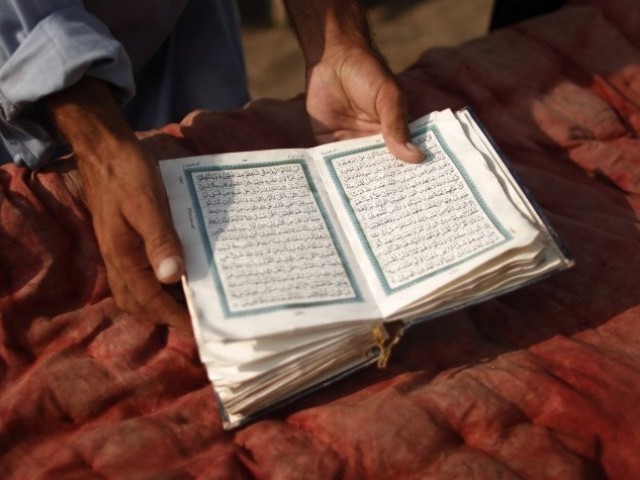 If you had a step-by-step guide on how to build a bookshelf, you'd be silly not to use it before cutting your planks or handling your tools. It would show you the most effective way to wield that saw, use a spirit level and, and hit those nails on the head and not yourself. It would be one of those well thumbed hands-on books, kept in a handy spot for easy reference where you can reach up and pull it down every time you need to check something. So what's all this about using the Holy Quran only when you've washed, ...
Read Full Post
This past week I've seen all sorts of groups offering advice to Pakistan. After the events of June 22, when the Pakistani army stated that they would be investigating four majors because of certain accusations, the Hizb ut-Tahrir decided to put their two cents in. They suggested Pakistanis take to the streets for Islamic rule. I suppose it was their finest moment when they were linked to the Pakistan Army, as the Hizb is being given some of the international spot light it has always craved and needed to validate its existence. As a Pakistani who has lived in Britain and ...
Read Full Post
The conviction of Pakistani neuroscientist Dr Aafia Siddiqui should be seen through the prism of the dark plot hatched by certain elements in the West against Islam and its adherents. How else can one explain the 86-year sentence on seven counts that Dr Aafia received? The West knows that the sentence given to Dr Aafia will cause massive disappointment in the Muslim world. There will be protests, there will be riots and much more 'spice' which the western media is looking for. The US has saved itself from a universal insult and the tag of hypocrisy by sentencing Dr Aafia. Had ...
Read Full Post
An inhabitant of today's civilized Western democratic state, while alluding to human barbarism and fanaticism, always recalls the medieval ages. For a Muslim, however, the medieval ages are among the gloriously shining eras of history, when Muslim scientists and philosophers made monumental advancements for the benefit of mankind in almost all major fields of knowledge. Today, every thinking mind wonders what made those giants fade into history without being followed by men of similar standing? What caused the severe moral and intellectual downfall of the Muslims? Leaving aside the political turmoil and dictatorships which happen to be an inevitable ...
Read Full Post