Remind me again, what exactly is this whole franchise? There is no way it can be termed as a movie series. Films, after all, require some resemblance to a story. But in furiousverse, there is no such thing as a plot.  We have simply got a collection of ludicrous action set-pieces that are connected together by filler scenes comprising of hot chicks, lame gags and tediously boring monologues about the importance of 'la familia'. But – with due respect to all the furiousheads out there – in our universe, this might be called a show reel, but there is ...
Read Full Post
The Fast and the Furious franchise has cemented itself deep into the billion dollar club. It's last iteration (Furious 7) grossed well over a billion dollars just 17 days after its release. The franchise's latest installment is set to make it as big as its predecessor. The Fate of the Furious (Fast 8) is hitting the theatres on April 14, 2017. From the trailer, we can note that this movie is going be more ambitious than the previous ones. It's jam-packed with action, deaths, and logic-defying car stunts that make the viewers believe it will turn out to be a great movie. Charlize Theron and Vin Diesel ...
Read Full Post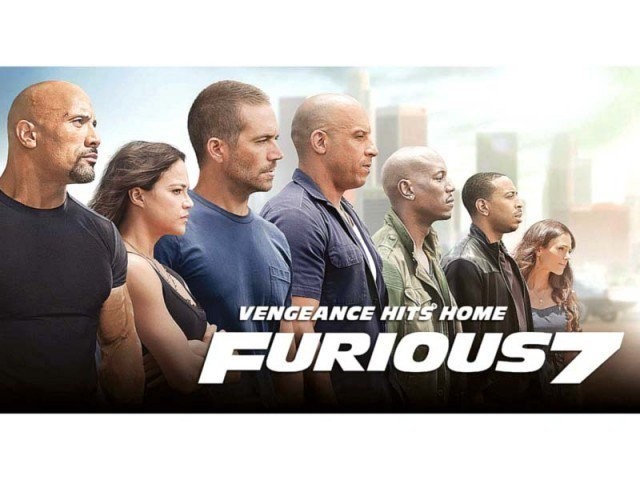 Who knew that Rob Cohen's The Fast and the Furious (2001) would lead to the creation of a movie franchise that would have seven installments and would earn over millions at the box office? Recently released Fast and Furious 7, or simply Furious 7, is a sequel to Fast and Furious 6 and has all the major characters from the previous film reprising their roles. Set in Los Angeles, Tokyo, Azerbaijan and Abu Dhabi, Furious 7 takes viewers on an exciting ride through high speed chases, car crashes and one-on-one fights that can leave one glued to the screen. Photo: IMDb The 'last ride' idea comes from a ...
Read Full Post