Lord's, 1982. When Imran Khan threw the ball to Mudassir Nazar, a collective groan went up. England were nine without loss as I watched sitting on the rickety benches positioned on the cover boundary. Sarfaraz Nawaz had gone off from a suspected side strain. Nazar, as he ran into bowl, looked like Shoaib Akhtar from where I was. I saw him bowl, saw the batsman leave and Wasim Bari dive behind the stumps but I didn't see the ball. Suddenly, England were nine for three – Randall, Alan Lamb and David Gower all back in the hut. Pakistan went onto ...
Read Full Post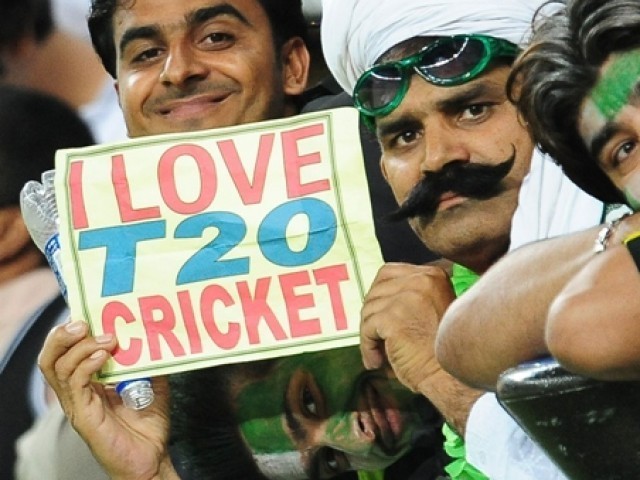 With just a few more days to go to the ICC World Twenty20, I can feel the excitement building — it's not just the kids but the adult 'kids' too, as cricket's version of the circus will be in town very, very soon. The preparations have been given a trial run with the Sri Lankan Premier League and everyone is wiping off the dust on their coloured kits and getting them ready for when the music starts. I have been putting the Afghanistan T20 squad through their paces, hoping that the team, while not being a hot favourite, is physically ...
Read Full Post
The dream of Pakistan Premier League (PPL) has finally become a reality: the Chairman of the Pakistan Cricket Board (PCB), Zaka Ashraf has declared that this event will be held in October.  Here's what I think the event should look like. Name To be really honest, I would like a unique name for our tournament. Case in point; Spain's La Liga and Australia's Big Bash, two unique names which almost every sports fan knows. And frankly there are too many Premier Leagues in our region. Why not something in Urdu? Total number of teams  There are speculations that 16 teams will feature in the event, which is ...
Read Full Post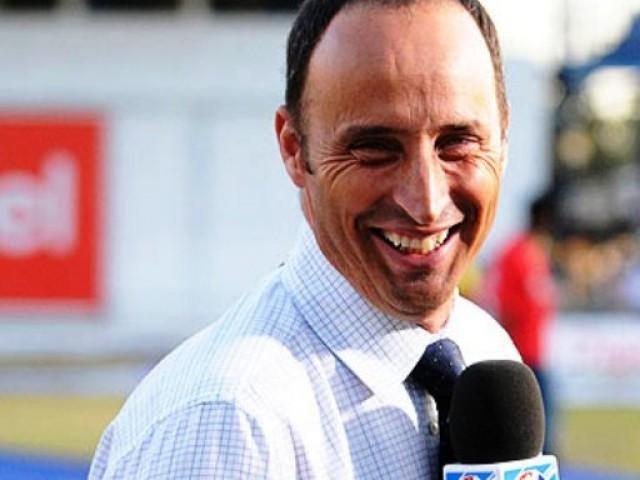 Nasser Hussain seems to be jumping from one controversy to another in the commentary box over the past month. First, there was a spat with Ravi Shastri which ended with Hussain saying that he was paid by the broadcasters to have an opinion, clearly suggesting that Shastri (and Gavaskar) were mouthpieces for the BCCI and didn't have their own voice. Media caught up with this and the Indian duo got a fair deal of criticism once the story that they are on BCCI's payroll came out. However, this time it is Hussain's turn to be attacked as he called some ...
Read Full Post
Cricket's future in Pakistan is bright! But the prospects of Pakistan in international cricket look bleak to say the least. Isolated from the world of cricket, fans at home are hungry to see live action at their local stadiums. Instead, they are forced to see their stars perform on TV as they play "home series" in places like New Zealand, the United Arab Emirates (UAE) and England. The Pakistan Cricket Board (PCB) has become a laughing stock and its management, a back page joke. Our captain, Misbahul Haq, calls playing for Pakistan equivalent to "mental torture." The ICC, while attempting to do ...
Read Full Post
I have followed Shahid Afridi's performance for Hampshire in the Friends Life T20 Cup in England, and it seems like he has led the team to some impressive victories. First, a 5 wicket haul to destroy Gloucestershire and then a belligerent 29 off 17 and 3-10 to roll over Sussex and lead Hampshire to the top of the table. I don't see why anyone would be surprised considering the number of match winning performances Afridi has come up with, in Pakistan colours. There are a number of people who have doubted Afridi's abilities at the international level – many who never thought he was capable ...
Read Full Post
Sunday, August 29th, 9:30 am: I wake up, turn on the phone, check my twitter timeline, and I see that almost everybody is tweeting about one topic. Just to be sure, I click on the link, and read the News of the World story. And I say to myself, 'Bugger off, cricket! You've lost me again.' My visceral reaction was one of disgust. News of the World is a paper I tend to rubbish for its shady reputation, but this story was too fact-driven, the proofs within too clear-cut, to be ignored. So, I am disgusted – but at what, or whom? ...
Read Full Post
Last evening, I was watching the highlights of the World Twenty20 final of 2009 which Pakistan miraculously won against all odds. Still mesmerized by these magical nostalgic feelings, I changed the channel and found the pundits of cricket scrutinizing the current report by PCB highlighting "The new great game" being played in the dressing room by the players. Traditionally this was nothing new in the game of cricket. We have witnessed it in many forms in the 90's as well, among the great Wasim Akram, Waqar Younis, Amir Sohail and others. This time it has mutated into its most deadly ...
Read Full Post