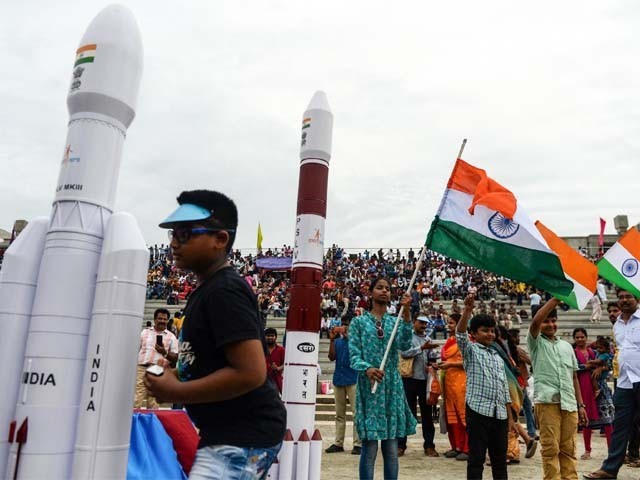 On September 7, 2019, the Indian Space Research Organisation (ISRO) failed to maintain contact with the Vikram Lander when it was only 2.1 kilometres away from touching down on the moon. Mission Chandrayaan 2 was over for now. This was India's second attempt to land on the moon after Chandrayaan 1 in 2008. The aim of this space mission was to become the first spacecraft to land on the moon's South Pole. Nevertheless, the loss of contact meant India's bid to become the fourth country to land on the lunar surface after Russia, America and China will have to wait. Space ...
Read Full Post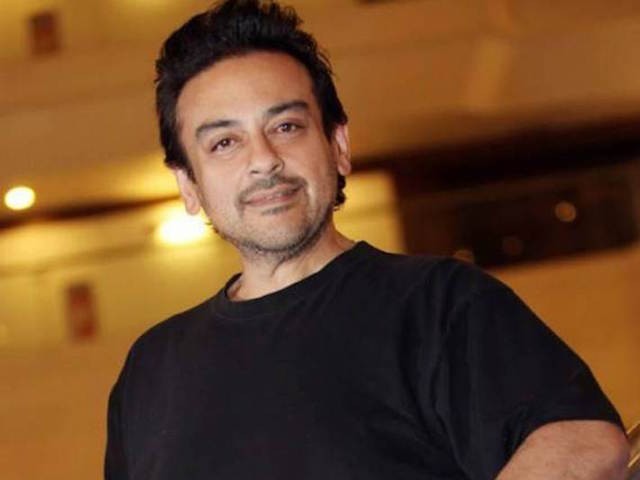 Last Monday, a young writer by the name of Ahsan Mehmood wrote a hypothetical letter  from Adnan Sami Khan's (ASK) deceased father to his son for a newsblog called The Weekly Pakistan. The letter was written in response to a tweet from Adnan in which he congratulated the Indian armed forces and PM Modi on a "successful surgical strike against terror". Big Congratulations to @PMOIndia & our brave Armed forces for a brilliant, successful & mature strategic strike against #terrorism ! #Salute — Adnan Sami (@AdnanSamiLive) September 29, 2016 The letter essentially consisted of the father, a decorated PAF officer, talking about ...
Read Full Post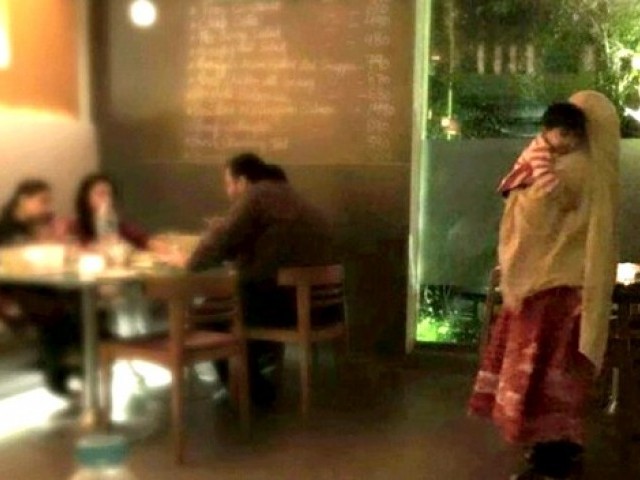 If one is seen accompanied by their domestic staff in a public setting, it's common practice for them to end up being secretly photographed; the picture being shared all over social networking websites. All this accomplishes is violating someone's right to privacy, and starting internet wars over the picture, the discussion soon becoming personal, dirty and irrelevant. Amidst all the personal attacks and battles of egos – socio-economic issues are ignored. Be it a tweet, blog article, or a Facebook post, instead of indulging in a civilised discussion where one can work towards finding sustainable and practical solutions, people find reasons to ...
Read Full Post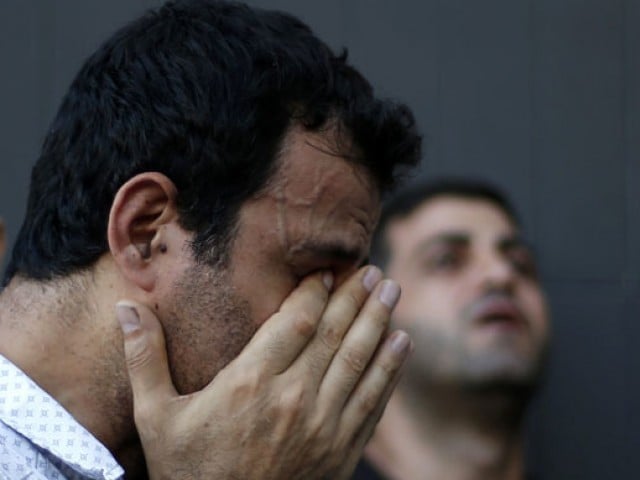 Being an overseas Pakistani, my social media is divided into three parts. Facebook consists of solely my friends and acquaintances from Pakistan, with a dash of people from this part of the world. Instagram is quite mixed with both Canadian and Pakistani friends, and my Twitter is filled with Canadian friends and acquaintances with a few Pakistanis here and there. So it was a normal day at home when I woke up and went through the norms of browsing through my social media. Facebook had the same old ego-centric people posting about things they deemed important. Instagram saw the very people doing the same exact ...
Read Full Post
When Dwight Howard tweeted #SavePalestine, he drew, in equal amounts, plaudits and condemnation from social media. He soon deleted his tweet, called it accidental and issued a retraction. Soon enough, #Howardthecoward started trending on Twitter. Damned if you do, damned if you don't! A prominent sportsperson had aired his views on a sensitive political subject, and by issuing a retraction, had later on failed to stand by it. Dwight Howard (R) Back in 2003, Andy Flower and Henry Olonga had worn black armbands during a World Cup, mourning the death of democracy in their native Zimbabwe. Not only were they not criticised, they were lauded for ...
Read Full Post
Are reporters allowed to express normal human emotions like anger, jubilation, grief and hatred?  Are they being untrue to their profession if they do so? When is being overwhelmed by emotions forgivable? Recently, these questions resurfaced during the coverage of the on-going conflict in Gaza. The images emerging from there are horrific, if that word can define them properly. We have had journalists moving away from the camera because they felt too overwhelmed with grief. There are allegations of 'biased and unbalanced' coverage by the media, depending on which side of the divide you are. In the current context, as the ...
Read Full Post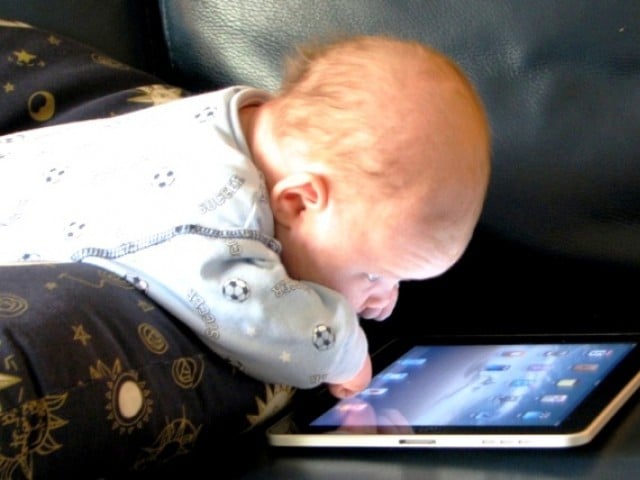 Your online identity has seen you do a bunch of crazy things from naming yourself after your favourite Star Wars character to putting up highly fantasised pictures of your human self on Bitstrips.  Bitstrips has become a craze among the young and old, with people creating pictures of their human selves online. Photo: Bitstrips (Facebook Page) However, what started as fun and games has long since existed to be only that. You are now as much of an amalgamation of your online experiences as your real-life ones and who is to say which one is what? With phone alerts punctuating ...
Read Full Post
With the advent of Twitter, getting to know people has become much easier. You don't have to send, approve or delete friendship requests; anyone has the liberty to follow anyone. However, as tempting as it may be, here's a list I've made of five kinds of guys you should either never follow on Twitter, or follow at your own risk! 1. The 'every girl is beautiful' guy: This guy's bio and picture will tell you all you need to know about him. He thinks you're beautiful. He would date you if he knew you. He has devoted his life to making women smile. ...
Read Full Post
Twitter seems to have become the next big thing, after Facebook, for Pakistanis, or at least for the 20 million internet users in Pakistan. This is probably because Twitter allows unparalleled access to almost everyone on it – aside from the weirdos who have restricted timelines. Twitter is exciting – almost all the superstars of politics, sports, culture, music and film are on it and you can speak to any of them, or at least, attempt to. Sometimes, they even answer back – nowhere else is this kind of power possible in Pakistan, unless you are a visa officer in the ...
Read Full Post
I knew a kid in college. Average looks, squinty eyes, admirably tall and a mop of unruly hair. He had an unusual gait which he blamed on Roger Fedrerer for some reason I could never understand. But it wasn't the gait nor the unruly hair which made him unique to me. It was the fact that he agreed with everyone about everything which helped him stand out from the crowd. I know I might sound a little weird when I say this. You must be wondering what's unique about that? But I firmly believe that he was. He agreed about anything and everything. He's nod his ...
Read Full Post