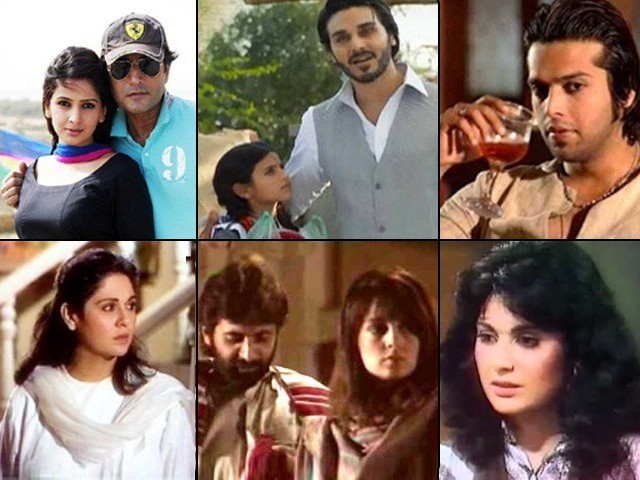 The performing arts are considered a tool for providing entertainment, relaxation and catharsis to society. Before the invention of the television, stage dramas, dancing and poetry were all important mediums in people's lives, showing just how necessary entertainment is for us. Pakistan's first official TV channel was launched in 1964, and we soon saw the rise of our drama industry with classic plays like Ankahi, Waris and Tanhaiyaan. However, after General Ziaul Haq's martial law and the subsequent Islamisation of society, the entertainment industry was not spared either. As a result, the film industry gradually vanished and dramas became more ...
Read Full Post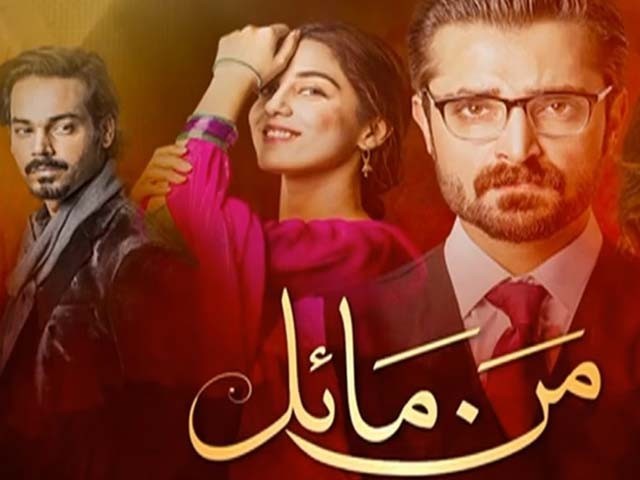 Of all the useless things to have been unleashed over Pakistanis as a nation, the drama serial Mann Mayal is by far the worst. A classic sob-fest with glaring story problems, Mann Mayal decidedly became the most mocked show in broadcast history. Though the cast was star-studded with seasoned actors like Saba Hameed, Naeem Tahir, Mehmood Aslam etc. the obvious shortcomings of the plot held them back. Mannu and Salahuddin, did manage to become household names but for mocking purposes rather than being inspirational characters. As the country remained glued to their television sets on September 5th, the air was thick with anticipation. The last episode was about to ...
Read Full Post
Australia woke up to one of the worst terrorist attacks in its contemporary history yesterday. A gun-toting extremist, Man Haron Moris, took people hostage at Lindt Café in the heart of Sydney's Central Business District. Visuals of hostages pressed against windows holding black placards that read 'There is no God but Allah (SWT) and Muhammad (PBUH) is his prophet' were plastered all over TV channels and news sites. A black flag with white Arabic writing is held up in the window of the Lindt cafe in this still image taken from video from Australia's Seven Network. Photo: ...
Read Full Post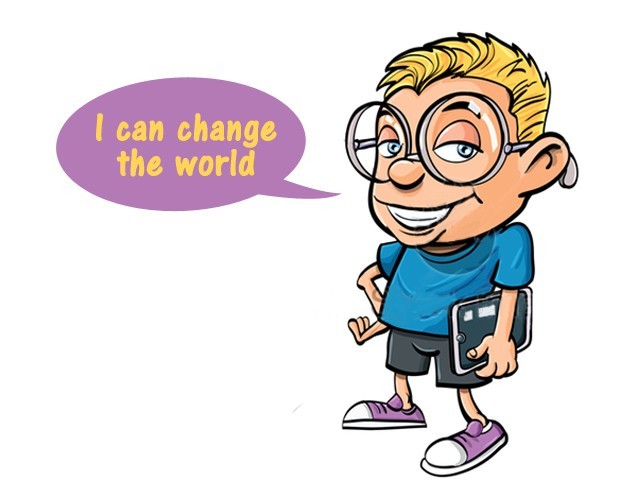 With the rise of free media, several classic cases of pseudo-intellectualism have emerged in Pakistan, but only a few hold a special place in the 'Pseudo-intellectualism Hall of Fame'. So what is pseudo-intellectualism? The Urban Dictionary offers a very concise description of a pseudo-intellectual: "One who attempts to flex intellect that does not exist within his or her own mind" The water kit scandal is one example. The water kit scandal arose in 2012 when Pakistani 'inventor', Agha Waqar, claimed to have designed a perpetual motion machine that would utilise water as fuel for cars. Waqar's claims were met with a mixture of scepticism and enthusiasm by the general public as ...
Read Full Post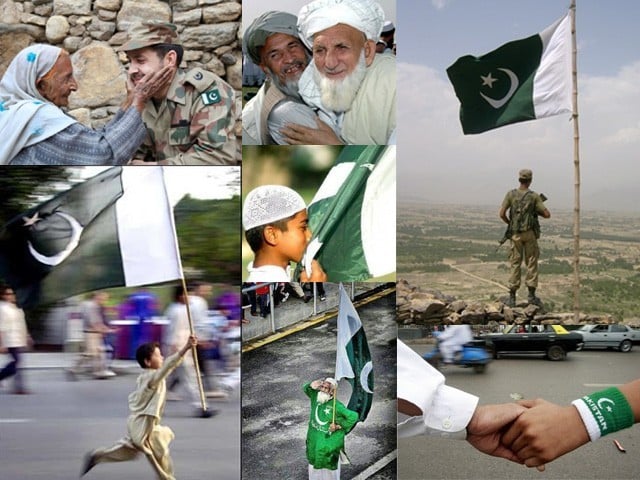 Flip through our TV channels, skim through our newspapers and scan through a dozen latest international reports on indicators of some sort and they will all give you only a few reasons to be happy about our country. In fact, if you do this long enough, you'll probably start noticing initial symptoms of prolonged depression. Are there any problems of the world that this nation has been spared off? Floods, drought, earthquakes, terrorism, corruption, infant mortality, diseases, illiteracy, sectarian conflicts, ethnic disputes, border disputes, domestic violence, water scarcity, electricity shortages, gang wars and what not. It's tragic and scary. But there is a flip ...
Read Full Post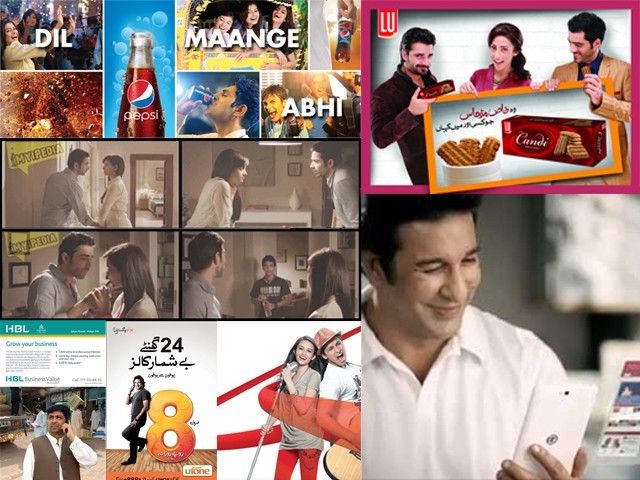 As I write this, Umar Gul has just bowled out a Bangladeshi batsman. Gul screams in celebration, begins to jump with his fists in the air and then there's Rameez Raja with a cup of tea in his hand. Wait… what? That can't be right. Sadly, it is. Few things get under my skin as much as excessive advertising during cricket matches. Whether we're being convinced that a slab of not-so-expensive chocolate will suffice as a midnight anniversary present (take it from me, it doesn't) or that the amount of egg in a biscuit is reason for six women to put on shiny clothes and ...
Read Full Post
I remember it was May 10, 2013 as I sat in front of my television waiting for the 9pm news bulletin. I knew what had been happening in my country for the last 20 days but I was still waiting for the news. The clock struck nine and the headlines came on, "Bomb blast in Quetta and North Waziristan – 10 killed, 15 injured." Three political parties had been targeted by the Tehreek-e-Taliban Pakistan (TTP) while the rest had been given free passage to participate in the 'un-Islamic election' as they liked to call the general elections to be held in that month. ...
Read Full Post
Gone are the days when families would sit together and watch Pakistani dramas. Instead, today we get to see the 'not-so-moving' storylines that seem to be inspired by Indian soaps. What is worse is that our TV channels show things that are in direct contradiction with our cultural and social values. From pregnancies to abortions, from extra-marital affairs to illegitimate children and elopements, we have been exposed to all kinds and degrees of absurd content in these dramas in the name of modern entertainment. Even respectable relationships are not spared. I have seen countless dramas where a guy falls in love with ...
Read Full Post
I am not a TV buff, and only switch on the idiot box to watch news channels and occasionally cricket matches, even though there are as many as 906 channels available on my cable connection. But at the same time there are millions of Indians like my mother who spend most of their spare time switching from one channel to another, watching daily soap operas – Ekta Kapoor's Saas-Bahu type serials being the most watched.  906 channels, that's quite a number, isn't it? Now I would like you to guess the number of Pakistani channels in them – 20, 15, 10, 5, anyone? The correct ...
Read Full Post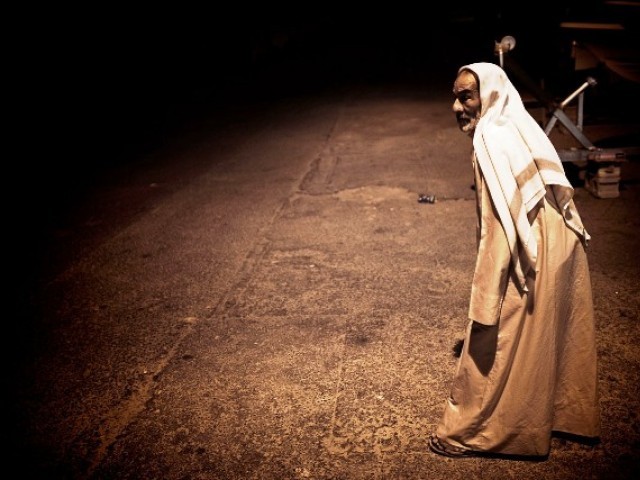 Arsalan's mother had cooked his favourite dish today: kalool (red beans) with lamb mutton. The beans were from the mountains of Dir, and were special, the reason being that the archaic methods of agriculture are still in practice there. These methods resulted in a low yield, but the taste of the produce was unrivaled. The mutton was from Namak Maandi – Charsi Tikka Shop made sure that the lambs that they slaughtered were young and their meat was left in the freezer for a week or two. They wouldn't sell raw meat to anyone, but then Arsalan was one of their regular ...
Read Full Post