Every year, Bollywood has an abundance of releases. While there are some movies that stay with us for the rest of our lives, there are some which, due to their horridness, can instantly send us into a state of coma. We will be looking at the top 10 most absurd Bollywood movies of 2017. Please remember that this list includes movies that had a well-known and talented cast, a decent enough budget, high expectations and a wide release. These movies successfully tortured the audiences and made us question our own will to live. 10. Golmaal Again When you know Rohit Shetty is ...
Read Full Post
It is no secret that Saif Ali Khan hasn't had good luck at the box office as of late. His last movie to perform decently at the box office was Race 2, which was released back in 2013, totalling four years of bad luck for the nawab of Pataudi. But with the release of the trailer for Kaalakaandi, it looks like Saif's luck might be about to change soon, for the better. The trailer starts off with Khan being told that he has stomach cancer and that his time is limited, after which he decides to do whatever he wanted ...
Read Full Post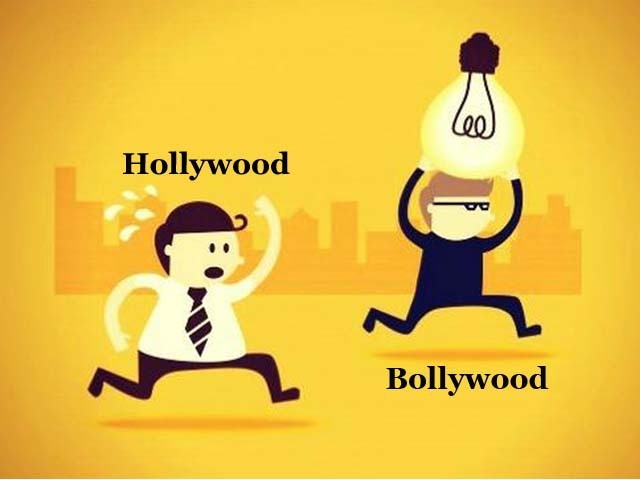 I realised what a waste of time Tubelight was only after wasting nearly three hours of my life watching it. I searched for reviews of the movie to see if I was the only one who thought along such lines. While searching for video reviews on YouTube, I came across a young movie critic's review. This review pointed out that Tubelight's storyline was extremely similar to a Hollywood movie called Little Boy. Thus, apart from being a terrible movie, it turned out to be a distasteful copy as well. During the 40s and 50s, movies with strong scripts and innovative storylines were being produced. ...
Read Full Post
Forget sawaiyan and prepare yourself to feast on three sumptuous cinematic delights this Eid instead. We have got the Salman Khan starrer Tubelight vying for our attention against two local offerings. While Yasir Nawaz's Mehrunnisa V Lub You might sound like a safe bet, owing to its over the top Bollywood vibe, it is Hassan Waqar Rana's Yalghaar which has gotten yours truly all psyched. Seasoned stalwarts like Shaan Shahid, Humayun Saeed, Ayub Khoso and Adnan Siddiqui are all part of the incredible roster along with Bilal Ashraf, Umair Jaswal, Gohar Rasheed, Ayesha Omar and Sana Bucha amongst many others. The huge ensemble cast reads like a dissertation on the who's who of the Pakistani entertainment industry. Photo: IMDb [caption ...
Read Full Post
For many people around the world, Eid is incomplete without the release of a Salman Khan film. Salman and Eid have gone hand in hand for quite a long time now and similarly, this Eid, Salman will be releasing his much awaited film titled Tubelight directed by Kabir Khan. Photo: IMDb While the film is scheduled to release on June 23, the teaser trailer of the movie dropped recently and set social media ablaze. The film is set during the 1962 Indo-China War and features Salman Khan, Sohail Khan and Chinese actress Zhu Zhu as the principle cast. There is even a cameo from the beloved Shah Rukh ...
Read Full Post