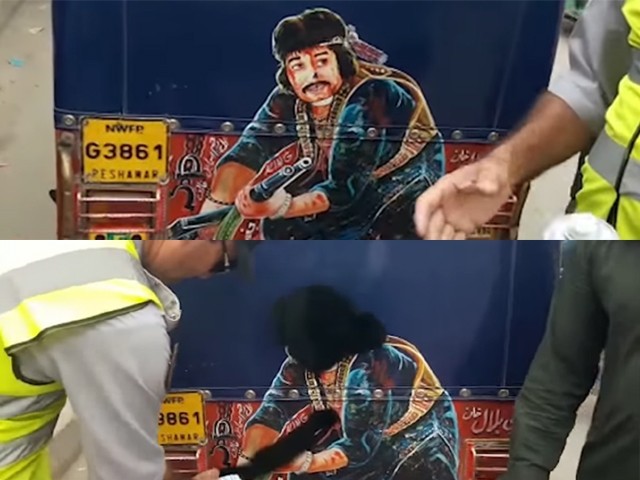 'Art on wheels' has become a normal sight for locals in Pakistan. The exterior of our trucks and rickshaws are covered with colourfully-ornamented calligraphy, prose and paintings. Due to its popularity, this particular art has expanded from vehicles to almost everything else; the interior of restaurants, clothing, bags, accessories, souvenirs, and crockery, amongst other things. On one hand, the art depicts our beautiful valleys and literature, and promotes patriotism as well. On the other, it depicts the not-so-beautiful, yet honest aspect of our society. Photo: Facebook/ Truck Art of Pakistan Art, whether in the form of our murals or ...
Read Full Post
After their father fell seriously ill, two brothers Rameez and Khurram devoted their lives towards pursuing his dream. Their mission was to open their own handicrafts' shop as their father was fond of wood carving. Rameez, expressing his gratitude towards his father with a smile on his face, said, "I remember the words of my father very clearly. He said when you craft, you create and that creation is all yours. Not only is it satisfactory, it is magical." The two brothers have set up their own shop in Saddar for over 30 years now. Khurram pointed towards his hands and added, "When a man works, the hands ...
Read Full Post
In a country with a population of over 188.2 million people, a lot can go wrong, but a lot can go right too! Here is a list of 23 things that make Pakistan home. 1. The men Photo: AFP We may belong to a patriarchal society, but not all men are alike. They don't all suffer from the disease of misogyny. True gems like Abdul Sattar Eidhi, Ansar Burney and Imran Khan also exist in our society, individuals who play a pivotal role in the betterment of society. 2. The women  Photo: AFP Contrary to the patriarchal outlook of ...
Read Full Post
For a long time in Pakistan, art belonged in galleries and to the elite. It was individualistic, and for that reason, terribly exclusive and elusive. Though over recent years, tables are slowly turning and the high fences around the world of art are being brought down, with an increasing number of artists now looking towards engaging the communities and making their work accessible to larger audiences. Last year was perhaps the best in this regard, especially with the revival of public art in the Pakistan. From IAMKHI beautifying the walls of Karachi with truck art and graffiti, to The Fearless Collective engaging the communities ...
Read Full Post
London held a host of activities highlighting Pakistan and the cultural vibrancy it has to offer to the world. This weekend saw the launch of Suzali, a platform showcasing Pakistan's most well-renowned designers which included Mehreen Noorani, Nida Azwer, Naureen Arbab, Lalarukh, Shirin Hassan, and Sarah Anees.  Although these designers are well-established in Pakistan and Dubai, they are not so accessible to Pakistanis living in London. Suzali aims to provide a bridge between renowned Pakistani designers and potential customers in England who have limited access to high-quality Pakistani clothes. Sana Habib, the brainchild of Suzali, was inspired to create the name using the ...
Read Full Post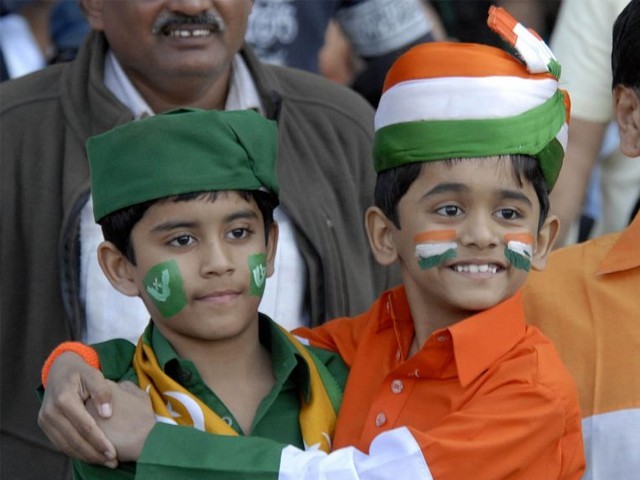 Conflict isn't the only thing common to India and Pakistan. We are just like neighbours who might quarrel but always have each other's back. We are like neighbours who may not be too happy with the noisy parties the other throws but who would still like to be a part of each other's happiness. This article is an attempt to focus on the everyday, the little things which unite us as a people. Forgive me if I come across as stating the obvious. But sometimes, the best of us tend to forget the obvious. And then it's always good to remember, and to ...
Read Full Post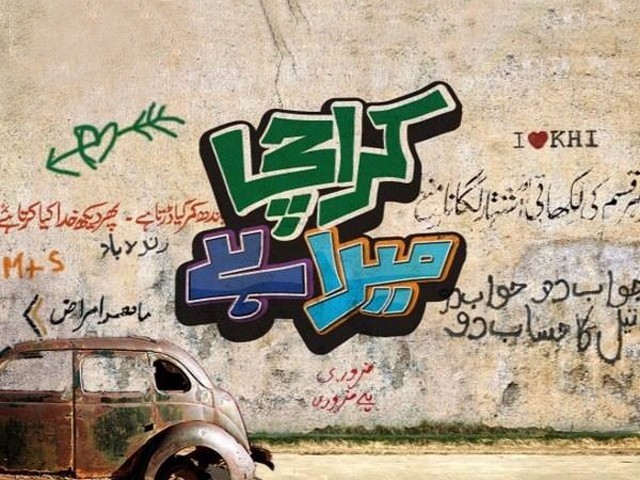 I started this year with a blast, quite literally, and to date, this city has taken more lives than you and I could have expected. Being an average student trying to live an average life, I have been told to reach home 'foran' (immediately) innumerable times and have seen my siblings dance over missing school or exams due to unforeseen circumstances. This city has become no less than a war zone and those who just thought 'yeh kya bakwas hai' (what is this crap) to themselves are seriously delusional. In these past few months, I saw a leader being arrested, witnessed an acquaintance get ...
Read Full Post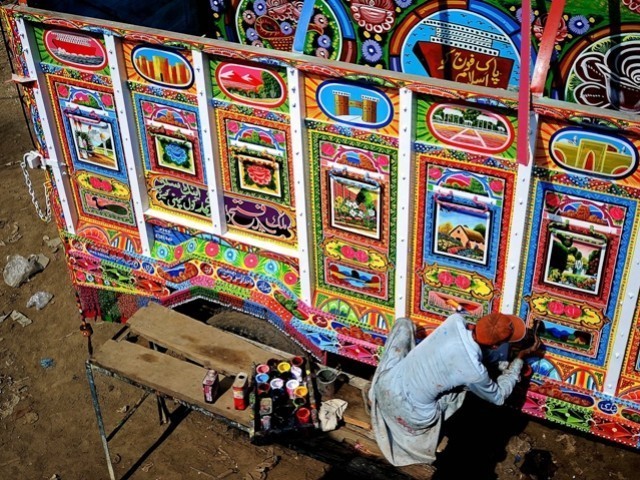 As unusual as it may sound, for a while now, I haven't been able to understand why we, in Pakistan, don't flaunt the wonderful truck art we have. I, for one, absolutely love the art-on-the-wheel concept. As much as a common Pakistani takes pride in Faisal Mosque, Lahore Fort and Badshahi Mosque, I take pride in truck art. For me, it is not the architecture – built by foreigners before the idea of Pakistan was even conceived – that defines us, it is truck art that boasts of our vibrant personality which defines us perfectly. If the various personalities in Pakistan ...
Read Full Post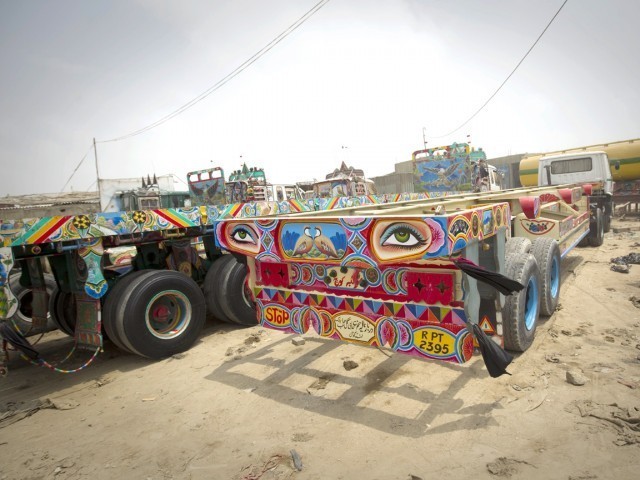 In September last year, I took up the challenge of making a list of 65 reasons why I love Pakistan; the poor broken country we have begun to take for granted. The idea was simple, but its execution not so much, which is why it has taken me four months to come up with the second set of reasons. I plan to compile the list by August 14, 2012—Pakistan's 65th Birthday.  Here's a short excerpt from my previous blog to establish the idea behind this otherwise puerile exercise: I'm going to try to complete the list (of)  reasons – some small; some ...
Read Full Post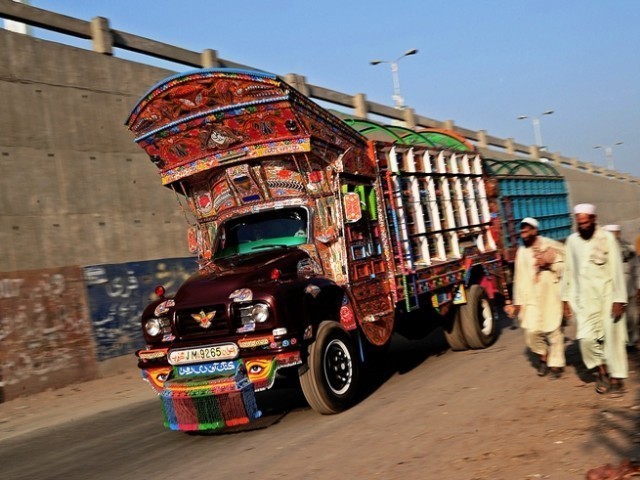 Have you ever considered whether or not the trucks that ply on Pakistan's roads and highways day in and day out, that run from Karachi to Kabul on one hand and the Gilgit and Neelum Valleys on the other, carry just the goods? I, for one, had never thought about it but when Granta, the literary magazine, recently brought out a number on Pakistani literature, a truck adorned the title. This caused a fair amount of debate. Peeved, a writer remarked that the editors seemed to have been unable to find a better representative for Pakistani literature. Now that Oxford University ...
Read Full Post