The recent decision regarding triple talaq by the Supreme Court (SC) of India has elated many liberal intelligentsias. I also believe that it is a step in the right direction and should be applauded by all those who want better treatment for Muslim women in India. I have written about it earlier as well, that one of the major problems ailing the Muslim societies is the gender imbalance due to the on-going rampant religious orthodoxy. From a political perspective, what is really interesting is that apparently, the party which has actually championed the issue in recent times is not the left-leaning ...
Read Full Post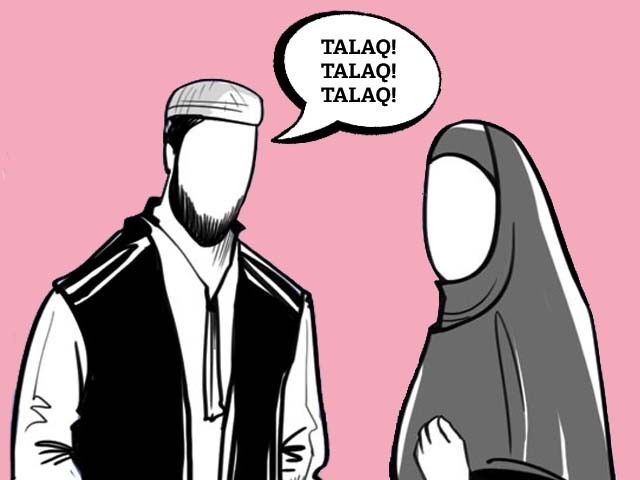 When five men from different faiths – Hinduism, Christianity, Sikhism, Islam and Zoroastrianism – convened yesterday morning, an entire nation waited to hear their much-awaited verdict on the triple talaq issue in India. Out of the five judges, three of them were clear in what they wanted. They announced the following, "What is sinful under religion cannot be valid under law." Thus, triple talaq (divorce via saying it thrice) was rendered illegal in India and rightfully so. The landmark judgment stated, "Triple talaq may be a permissible practice but it is retrograde and unworthy. Since triple talaq is instant, it is irrevocable and the marital tie gets broken, it violates the right to ...
Read Full Post
Triple talaq or talaq-e-bidat is one of the eight ways to divorce in Islam. However, unlike popularly known in India, this form of irrevocable talaq is not Quranic but a post-prophet innovation of Umayyad Oligarchs in second century of the Hijri era – approved by the jurists of Hanafi Law. One of the biggest misconceptions surrounding this concept is that people believe the husband can say "talaq" or "I divorce you" three times consecutively and annul their marriage. However, that is not the case. Rather it means the person has to wait for a period of three months, within which if ...
Read Full Post
According to a BBC undercover investigation, some Muslim women in South Asian diasporic communities in England are facing exploitation, blackmail and sexual abuse via various online accounts. These accounts provide services for divorced women to fulfil the requirement of a so-called Halala marriage, in order to remarry their former spouse after they have been divorced through the 'triple talaq' process. Triple talaq takes place when a man says 'talaq' (divorce) three times in a row to his wife, convincing many Muslims that this ends an Islamic marriage immediately. These online services let women pay to marry strangers, consummate the marriage with them and then divorce them, after which they are ...
Read Full Post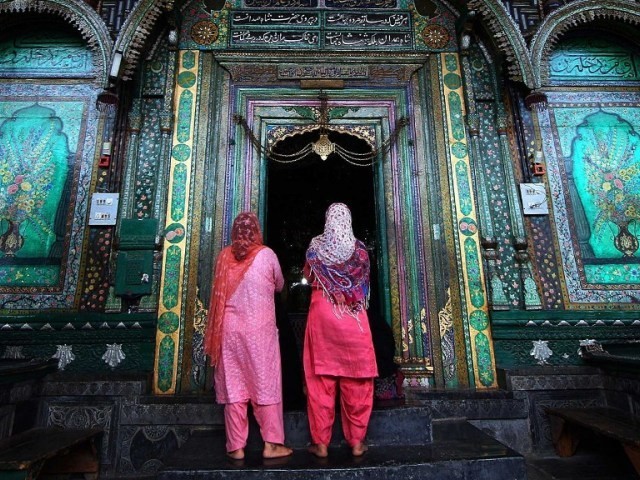 Following petitions by Muslim women in the Supreme Court, there has been an on-going debate about triple talaq (divorce) and the need for its abolition. The dominant views on the issue are either by the likes of the All India Muslim Personal Law Board or the Muslim women themselves. It signifies two extreme positions; continuation of status quo versus voices for reform and gender justice. This article is an attempt to put forward our position based on the lived realities of women as a Muslim womens' organisation that strives for justice and equality. Triple talaq should be abolished because it is un-Quranic; goes against the spirit of the ...
Read Full Post
The bizarre and unfortunate situation of Afreen Rehman, a modern, Indian Muslim woman, once again demonstrates that one of the most pressing reforms required in Indian society, namely the de jure and de facto equality of the Indian Muslim female vis-à-vis the Muslim male, can only happen via a Uniform Civil Code. The Indian State has always lacked the gumption to challenge Muslim patriarchy within the country. The subordination of the Muslim female is further reinforced by secularists, Marxists and their politics. Along with the Congress Party, they are equally complicit in this with their own double standards and vote bank politics. Occasionally, such subaltern women ...
Read Full Post
One may accuse Trupti Desai's symbolic entry to the Haji Ali Dargah, Mumbai, and her earlier attempt to enter the Shani Shingnapur temple, as a well thought out publicity stunt highlighting her political intentions. However, one has to grant her and her organisation, Bhumata Ranrangini Brigade, due credit for their gumption to take on religious clerics and other religious organisations. Her determination resulted in the decadent old custom that prevented women from entering places of worship, into the public domain. It is indeed a sad commentary that even after 69 years of India's independence; Indian women have to fight for their rights. Women have to constantly fight ...
Read Full Post
The fatwa given during the Zikra majlis by Syedna Mufaddal Saifuddin in favour of female circumcision dug up the wound that still exists in my heart and eventually made me write this post. Listening to parts of the audio clip leaked from the majlis, at one point, Saifuddin says what translates to English as; "It must be done. If it is a man, it can be done openly and if it is a woman it must be discreet. But the act must be done. Do you understand what I am saying? Let people say what they want." The Syedna made no direct mention of ...
Read Full Post