Karbala is an event that carries no parallels and transcends beyond time and space. There have been several incidents where people have lost lives and families have been destroyed. However, Karbala is different; the events of Karbala are categorised as a climax of collective spatial and temporal oppression. At one time, in one location, all the violence that can possibly take place came together. The tale of this tragedy is never ending. Translated in different languages, it has inspired many people all over the world. However, the relationship of Karbala with Urdu is unique. As soon as Muharram starts, we ...
Read Full Post
Qalandar Momand (1930-2003), whose 88th birthday fell yesterday, is regarded as an epoch-making and trend-setting personality in Pashto literature, journalism and politics in the 20th century. The most gifted of a generation that also includes contemporaries like Ajmal Khattak and Khatir Ghaznavi, Momand made his mark as an enlightened scholar, progressive writer, political thinker, social thinker, scientist, researcher and historian. It was thus rather unfortunate that Google chose to commemorate the late Urdu playwright Fatima Surayya Bajia – also born on September 1st  88 years ago –  with a Google Doodle, and not Momand; though the latter's diverse contributions far outstrip the former, ...
Read Full Post
I always gushed about how my Mother's hands were beautiful; though, all wonder had ceased as I realised… Her hands tenderly held my vulnerable self as I opened my eyes in this big-bad world; her face comforted me, there was an angel in this world Allah had sent me down to, I was in safe hands. Her hands determinedly raised me to my tiny feet, every time I fell to the ground in the attempt to walk; her will to support me still gives me strength from then till today. Her hands would swiftly push my swing as she pointed towards the ...
Read Full Post
When you are a young boy, you tend to hang pictures of people in your room whom you admire and love. Whose picture goes up on your wall depends on how old you are. When you are between five and 10, it is normally superheroes like Superman, Batman and so on. Then, as you age beyond 10, posters of superheroes get replaced by real life figures, like sportsmen and male movie stars. Then, at a certain time, normally when you are well into teen years, pictures of female movie stars also start appearing. Of course, it coincides with adolescence and ...
Read Full Post
Last year, I wrote an article praising a person who I consider to be my most favourite Pakistani, Ms Asma Jahangir. In that article, I wrote how courageous she was and how she had taken principled liberal stances throughout her life. Due to this, her support for any political party or institution was not constant. She supported the judiciary during the lawyers' movement and was its fiercest critics later on when she found out that judiciary under former Chief Justice of Pakistan (CJP) Iftikhar Chaudhry was overstepping its constitutional authority. She supported Muttahida Qaumi Movement's (MQM) point of view ...
Read Full Post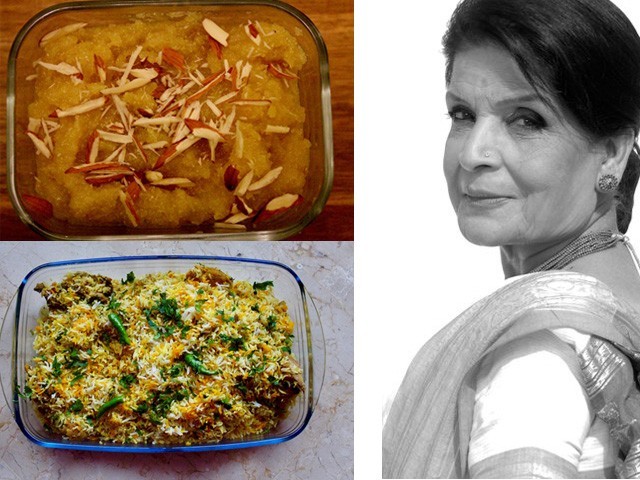 Zubaida Tariq, aka Zubaida Apa, was a lovely woman. Her talent of inspiring people to cook just through her words and the way she carried out everyday chores was extraordinary. If you look at TV chefs nowadays, they lack the magic that Apa possessed on screen while she cooked up a storm in the kitchen. However, her magic show has come to an end. On January 5th, a little bit of Pakistan died – a little piece that will never be replaced. Her passing was incredibly sad and an unfortunate loss not only to the cooking industry but to the entire nation ...
Read Full Post
She was sitting outside when the sound first reached her ears. Her gnarly hands gripped the chair firmly. Staggering, she got up and walked towards the sound. The melody grew louder, different voices rising and falling. Melancholy gripped her. As a few minutes passed, the song reached its peak moments. And then the sound died abruptly. Puzzled, she hurried into the room. Her husband stood in the middle of the room, gripping the remote firmly. He glared at the television set with contempt. But Naghmana Bibi was not discouraged by his anger. She saw what others could not see. They saw his proud head, ...
Read Full Post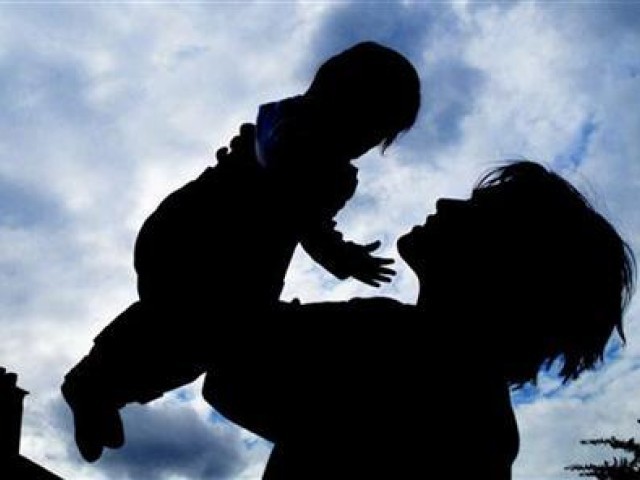 If you are fortunate enough, you will grow up with two supportive parents and live a happy, fulfilling life under their guidance and watchful eye. If you are even more blessed, you will be raised by one strong, courageous woman, who stands by you regardless of what the world has to say.  That woman is my mother. There are two sentiments in life I never want associated with me: pity and hatred. Why? Because my mother never introduced me to them and her judgment is one I will not question. So today, as I write this piece and dedicate it to the woman ...
Read Full Post
Stephen Hawking, a British theoretical physicist, is one of the most extraordinary and brilliant minds that we have in the world today. His is a brain of astounding powers. The ground-breaking ideas that he has unleashed onto the world are significantly responsible for transforming the ways with which we make sense of the universe and have established him as a ubiquitous sensation; a personality so impeccably prominent and pertinent that he has been considered by many as the equitable heir to none other than Einstein himself. Photo: The Theory of Everything Facebook page The lives of such figures ...
Read Full Post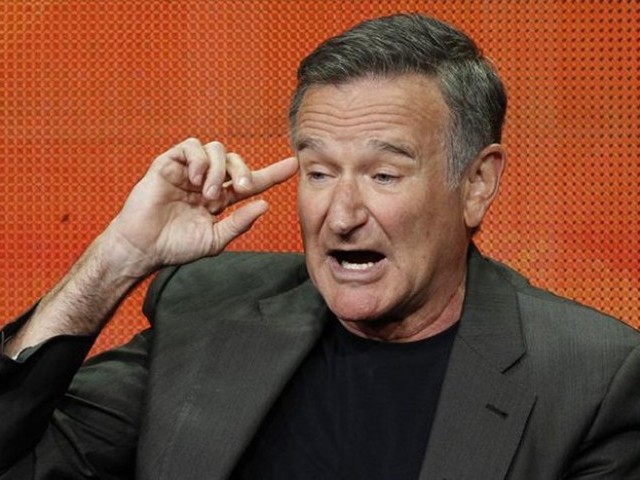 Robin Williams- when I hear that name I think of my childhood. Watching Robin portray amazing characters like in the film Jack, a young soul trapped in an old man's body or being stuck in a board game in the movie Jumanji. When you watched him on the screen, it did not feel like you were watching a comedy legend, it felt like you were watching a kid, just like yourself, going through these extraordinary obstacles. He was never an old man trying to act young in a family comedy film, like most of the actors you see nowadays. He owned every ...
Read Full Post