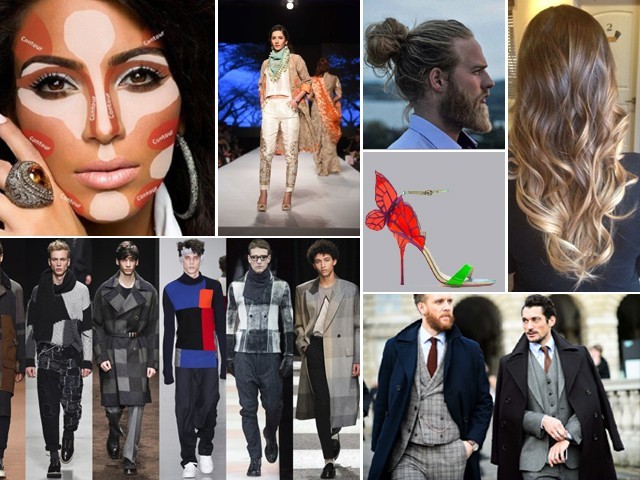 The reunions, the parties and the holiday mood, it must be that time of the year when we reminisce and celebrate the life we had, the milestones we reached and the people we met. More so we hope to finally bid adieu to some bad habits, unhealthy relationships, our darling food babies and truck loads of unwanted baggage. The glorious dawn of a new year is just the portal we all need to start fresh with yet another overambitious list of resolutions and a brand new set of expectations. 2015 has been a year of mixed emotions, from the deadly ...
Read Full Post
International media may have you believe that the Saudis are marching through Jeddah with pitchforks over the sight of Mrs Obama's undraped head. A closer inspection of social media trends, however, suggests shrewd political theatre. A few days ago, major news networks broke the story of a strong "backlash" in the wake of a friendly visit to Saudi Arabia by the First Lady and her dupatta-less head. Personalities as politically charged as the 'Leader of the Free World' and his wife, do not make sartorial gaffes, or obvious cultural faux pas. It may seem almost comical to imagine the White House ...
Read Full Post
It has become quite common for any news headline to become a hot topic of discussion over social media. The same happened in the form of the prevalent tensions between India and Pakistan regarding the Line of Control (LoC) ceasefire violations. Pakistan's reaction to this was creating a hashtag pushing people to boycott Bollywood. Thus, a debate commenced on social media, with the hashtag #SayNoToBollywood being one of the trending initiatives in Pakistan. Bollywood serves no useful purpose anyway. It poisons your mind and sets up unrealistic expectations of love and sexuality #SayNoToBollywood — B. (@Scheher_azade) October 8, 2014 #saynotobollywood is trending in Pakistan — ...
Read Full Post
Summer is upon us and the post-fashion week trend reports are here. Even though our standard wardrobes have refined over time, they seem a bit too boring with the same old monotony. Here I present 10 wardrobe changes you need to make to spice up your looks: Ditch the coat and go for the bomber jacket  While summer coats may be making the rounds, you should know that the bomber is the 'it' outerwear item to have this season. If you are going to invest in some outerwear, let it be a bomber jacket. It is more upbeat in comparison to the same old overdone ...
Read Full Post
Recently, I was flicking through the local channels when my fingers suddenly stopped on Pakistan Television (PTV) – our once-glorious national channel is now on permanent crutches, a tragic outcome of trying to keep up with modern trends. And amid such handicaps, there he was, the immortalised Mr Tariq Aziz, boisterously putting up questions of general knowledge. Agile and above 60, he would race towards an enthusiastic audience that could be cajoled into doing anything for him, from playing age-old games like musical chairs to participating in Urdu poetry competitions. One of his famous chants still echoed in the auditorium as ...
Read Full Post
There are many reasons to like Twitter. Most of them have to do with the fact that your extended gharana is not on it, no one asks you to play Zyla Slingo or Farmville, most people you admired for their intellect are revealed as being quite boring, and then of course, there are Twitter trends. In fact, trending topics are a concept that is unique to Twitter. Witnessing one develop can be an exhilarating experience, as you watch it emerge organically and suddenly begin to snowball to gargantuan proportions. Factor in the usual outrage and the trolls, and it's like ...
Read Full Post
It's a common myth that men generally don't agree with women's fashion choices. We wanted to put the myth to test and see how the verdict of a female fashion expert tallies up against the opinion of regular guys. So, meet the boys.   Essa Malik 28, is a graphic designer and photographer who likes all things beautiful. He is currently single. Taha Farrukh 28, plays the Xbox for a living and works as a Finance Advisor in his free time. A globe-trotter who samples all kinds of cuisines, but draws the line at escargots. He is married.   Shaheryar Popalzai 28, is a journalist by day and ...
Read Full Post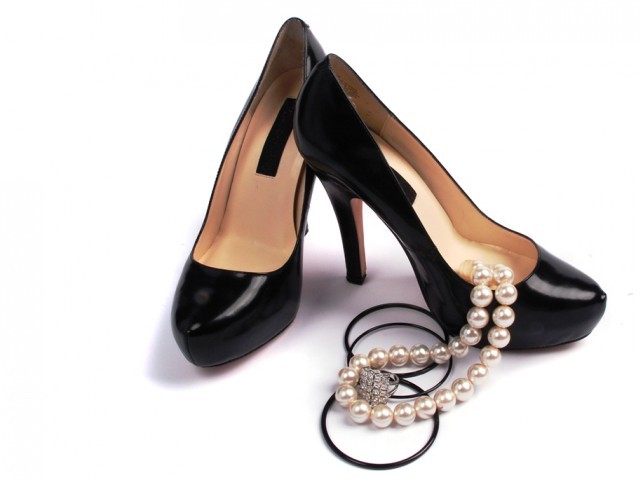 2011 was a year of ups and downs. The year saw everything from international change (the youthful, high-tech Arab Spring modernised the word 'revolution') to tacky commercial publicity stunts (we're used to seeing near-naked Bollywood starlets grace our screens, but Veena in her birthday suit was a novelty across the border). We were jolted by the demise of larger-than-life personalities like Elizabeth Taylor, Steve Jobs and the infamous bin Laden. And from the glitzy pinnacle of the Royal wedding down to the fall of the Murdochian empire and unprecedented urban riots, the city of London experienced a roller coaster ride ...
Read Full Post
Summer is sadly over and it's taking with it the coral lips, acid nails and glowy skin we enjoyed so much for the past three months. Winter, in comparison, can seem a little dreary and bleak – and who enjoys static-filled hair days, chapped lips and dehydrated skin? But I always love winter beauty trends. Chic and sophisticated are words that instantly come to mind when you think of winter beauty – flawless skin, dark lips and smoldering eyes. Here is a round up of the hottest looks from the runways to show you what to do with makeup this ...
Read Full Post