At 5,895 metres, Mount Kilimanjaro is the highest peak in the continent of Africa. Though dormant now, it is also the highest volcano in the world outside of South America. The mountain is one of the seven summits (a term used for highest peak in each of the seven continents). From the plains of Moshi to its summit, the mountain rises a staggering 5,100 metres, which makes it the tallest free-standing mountain on the planet. While it may not be for the faint-hearted, for many trekking/mountain climbing enthusiasts like myself, it is one of the starting points of their climbing career. [caption ...
Read Full Post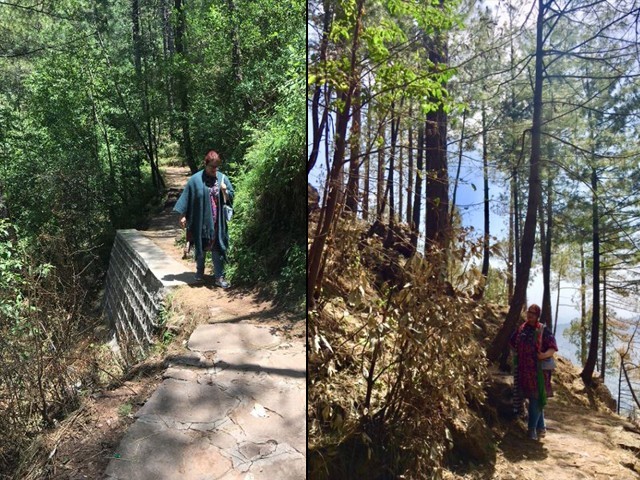 This is going to take a while. I'm still processing my feelings after spending three nights in the middle of a local forest managed by Forest, Wildlife and Fisheries Department of Pakistan. There is so much that needs to be expressed because you cannot sum your experience up in a hashtag when it comes to the profoundness brought by nature. In comparison to other people, a sedentary lifestyle and a higher body mass index (BMI) barely helps you when climbing a few stairs or performing day-to-day physical tasks without experiencing fatigue. Walking for a few minutes seems like a never-ending task ...
Read Full Post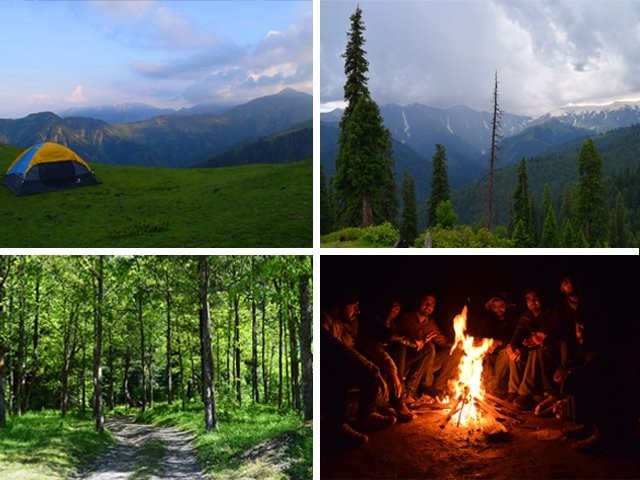 Not a single thought flitted through my mind, I was completely at peace. My feet were touching the cold green grass and my mind could feel the chill permeating through them. The cosiness of the sunshine was withering away as the grey clouds shielded the ferocious sun rays. The picturesque valley of Dorh was about to pull my soul in when the motel owner called out for lunch. Before I proceed any further, let me tell you how we ended up in Dorh. Dorh Valley My friends and I had just returned from Chitral and someone decided to show us ...
Read Full Post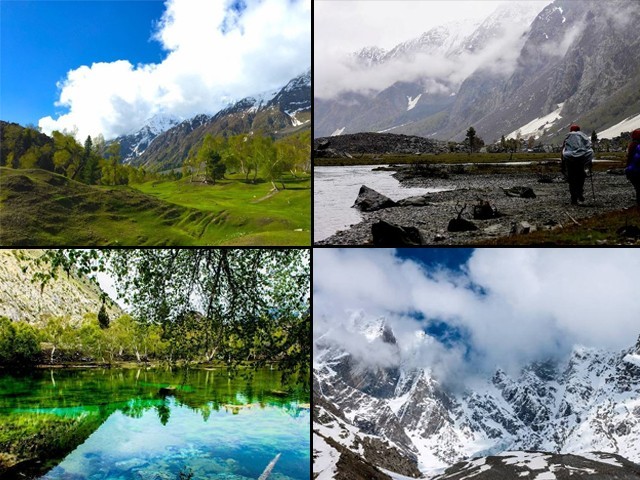 It has been a month since my university life ended, and to be honest, the alumnus status on my LUMS student ID card still unnerves me.  The hostel life,the  overwhelming independence,the never-ending sleepovers, the shopping sprees for the peculiar paindu day and daaku (thief) day, and the all night 'chilling' sessions at the khokha (canteen), not to forget the extensive travelling, are some of the best and irreplaceable experiences a student can ever have. The travelling came in the form of flights from Lahore to Karachi and vice versa, each time introducing me to strangers and immediately churning them into friends over the one hour 45 minutes flight. Some ...
Read Full Post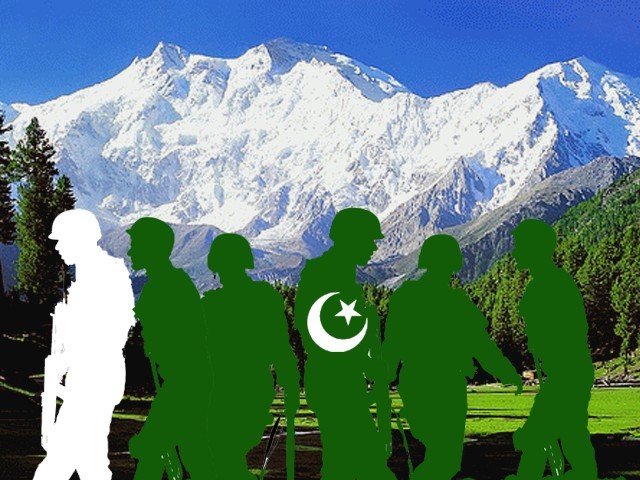 Trekking is my craze, hiking is my pastime and mountaineering is my obsession. And to observe and do research about the conditions of people belonging to Pakistan's neglected regions is something that I like to do. So you can understand my excitement when, last summer, I availed the opportunity of visiting Gilgit-Baltistan (G-B), also largely known as the northern areas of Pakistan. I went up to a height of 17,000 feet, well beyond tree-line, whereupon I came across something spectacular. I witnessed the glory of the Pakistan army, helping its people out even so far above ground. I saw officers of the military doing ...
Read Full Post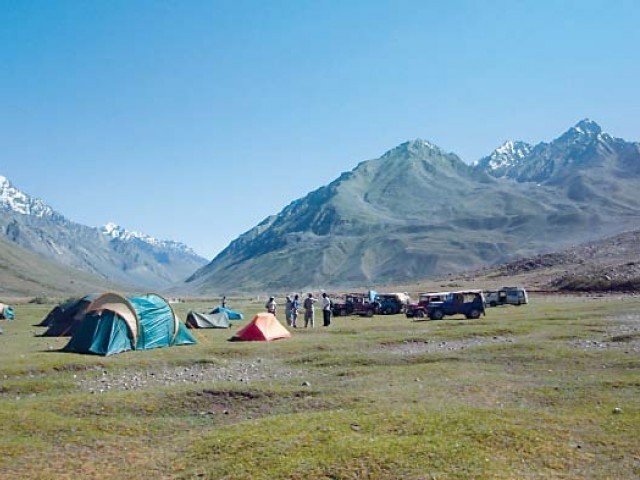 Every now and then, we hear someone singing odes to the beauty of Pakistan's North-West regions. Be it by one of those recent sing-along tourism promos running on nearly every news network these days, after a prolonged wave of violence in Malakand Division, or some bunch of local yahoos who'd just returned from a trip from any of the numerous valleys and lakes. The fact remains that the actual beauty and splendour of these areas is still quite underrated, despite all such praises. Even though the last few years' armed conflicts have labelled the entire region as a no-go zone, ...
Read Full Post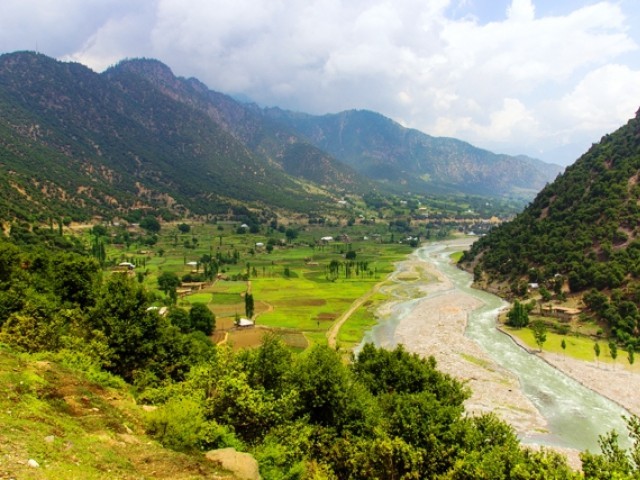 Katoora Lake (also called Jaz Dand) is situated in the Lamoti Valley of Upper Dir, KPK at an altitude of 11,500 ft approximately. Most of the time, this lake is surrounded by high mountains covered with snow. The best season to visit it is August/September. However, June and July are also good months for a tour, if you are prepared for random monsoon showers. The level of difficulty for trekking in the area may be considered 'moderate' for regular trekkers/hikers. Moderate weather, fresh air and stunning views – a winning combination. Photo: Murtaza Mahmud Travel towards Jaz ...
Read Full Post
There's nothing in the world that I find more gratifying than being out in the wild. I can spend hours gazing down into a valley or watching a river flow by and that's what attracts me to trekking. It gives me the opportunity to be amid settings that I love the most. When I'm in the wild I become one with God's creations. All the treks I've been on and the places I've visited are etched in my mind forever. The moments of unadulterated joy I've experienced on these trips live on within me; captured in my mind's eye to ...
Read Full Post