A friend's recent encounter with the police has left me fuming. He was waiting for his sister outside a restaurant on a busy road, when a transvestite tried to get into his car. Seconds after he told the transvestite to go away, a police mobile stopped next to his car, as if waiting to pounce on him and hurled a series of accusatory and demeaning questions at him. He had not been committing a crime nor attempting to do so, then why was he dealt with like a culprit? And would he have been treated the same way had he been in an ...
Read Full Post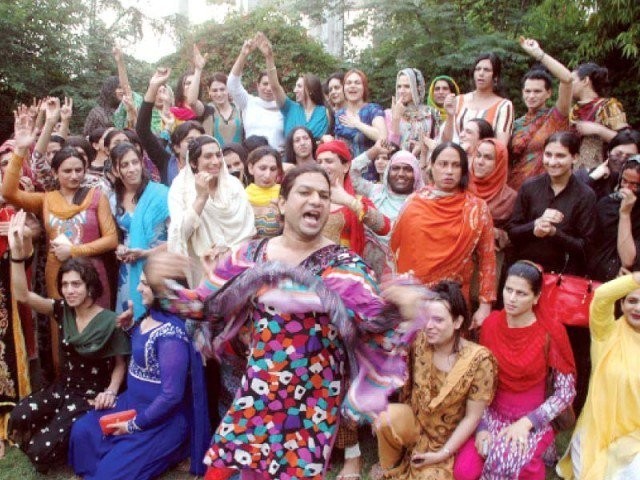 In recent weeks, on two different occasions, four transgender people were brutally murdered in Rawalpindi. The police believe that financial disputes between different groups in the transgender community may be the cause of the crime but religious extremism has also been linked to the killings in this often-oppressed community.  The exploitation of transgender people, known as transphobia, is not something new in Pakistan where sexual minorities are often victims of verbal, physical and sexual abuse. For instance, recently two transgender people were killed and another was gang-raped by an armed assailant who tried to abduct them in Swabi. Transgender or transsexual ...
Read Full Post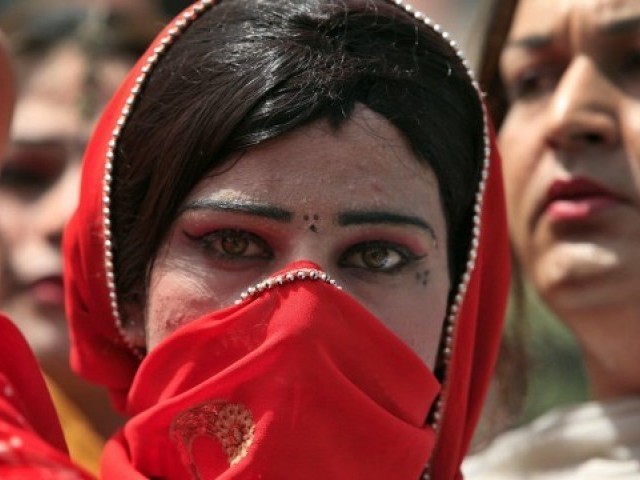 "I'm going for a sleepover at Salman's house." "What?" "Sleepover, ammi." "Now? At mid-night?" she exclaimed. "Jee, everyone is getting together right now, please, midterms just ended today." "Okay, but this is never happening again," she said, as she shook her head. Ghaffar gave her a hug, and got the keys from Zameer, who was awake, watching a Bollywood movie in the servant quarters. He headed towards his Corolla and was soon on the road. There was no sleepover. He just wanted some time for himself and what better than a drive around Lahore, with nowhere to reach and no one to check upon him. He opened the ...
Read Full Post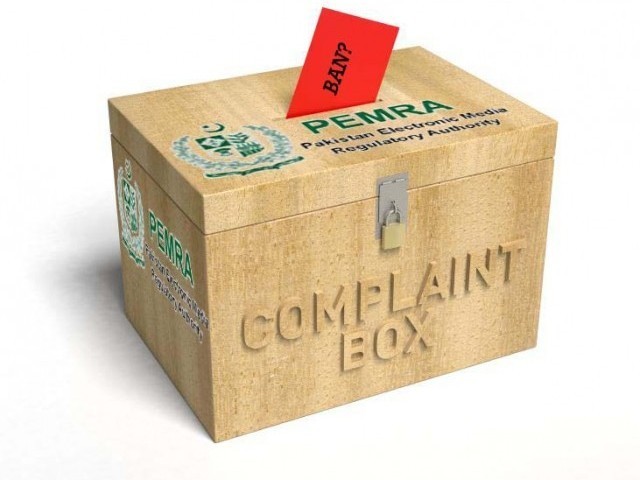 Following the uproar caused by the controversial episode of Abb Tak's show, Khufia, where the host, Uzma Tahir, forced entry into the home of a transvestite couple and tried to film their life, many viewers decided to display their outrage over various platforms: some expressed their anger over social media with the help of Facebook and Twitter; others wrote blogs that were published online on The Express Tribune's blog page. However, there were some that took a different route: many viewers decided to directly appeal to the Pakistan Electronic Media Regulatory Authority (PEMRA). If one visits the official website of Pemra, there is a ...
Read Full Post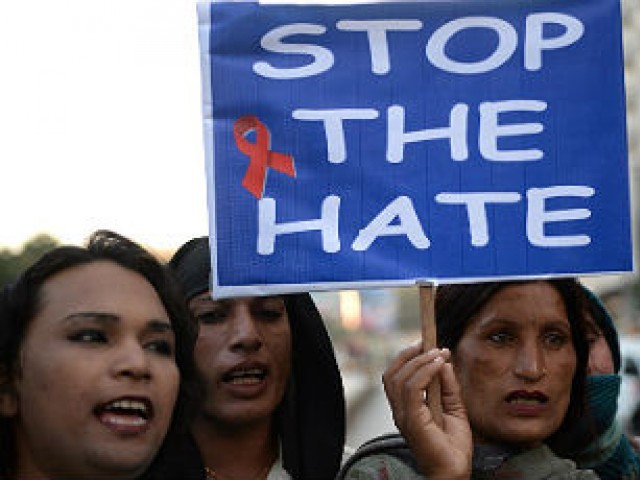 Aab Tak, a Pakistani television station started its transmission earlier this year with a strong statement, 'Ladies, Gentlemen and She-males' It did not take long for the station to air a sensational TV show Khufia where the hostess, Uzma Tahir, ignored people's right to independence and a free life as she bullied them with a television camera. Chasing people frantically on the streets of Karachi, she and her team put hands on people, manhandled them and then barged into their homes with a camera crew to ask the victims of her camera bullying, "Are you gay or transgender?" The saddest part of the show occurred ...
Read Full Post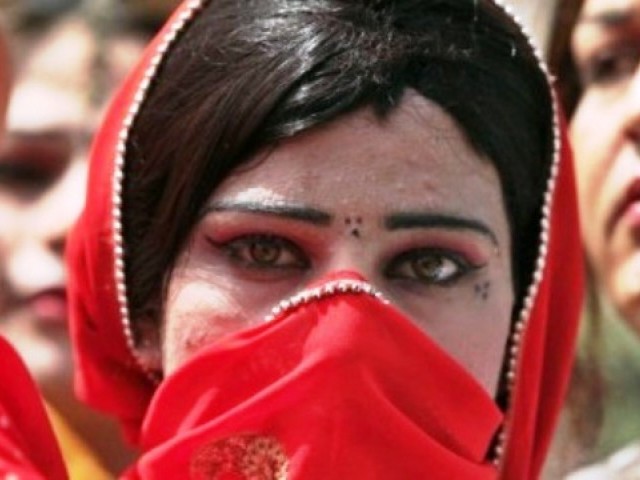 Recently, some of my friends and I made a short documentary on transgenders to participate in a documentary competition held at my university. To collect the required information, we visited their homes and were shocked at what we discovered. Passing through the narrow alleys, I was disturbed to see open drains and human waste all around. After having spoken to Sahiba, Sapna, and a few other transgenders, I was able to form a clearer picture about this particular gender and the appalling exploitation of their rights. Sahiba, the president of the transgender society in Bahawalpur, started the conversation; "God created us, as He created all. ...
Read Full Post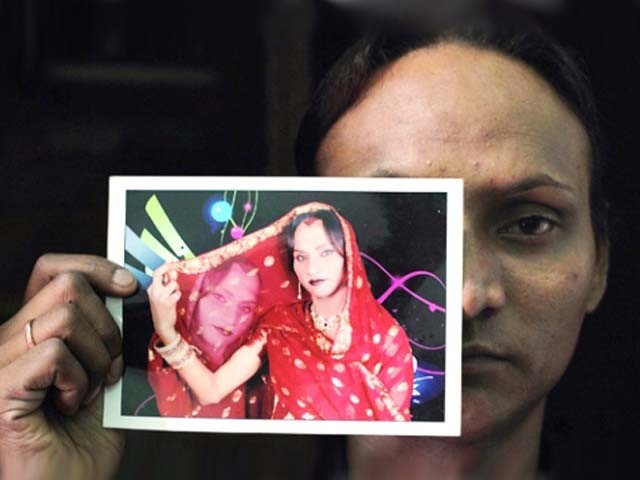 "The highest happiness on earth is marriage."  William Lyon Phelps Last week, my sister and I attended a wedding. It was beautiful, well organised and we were enjoying ourselves thoroughly to the songs being sung by the singers sitting in front of the crowd. The couple being wed was seated on the front couch and their elated faces were evidence to their happiness. When the song ended, I was taken aback by the sudden blaring of vulgar Indian item songs reverberating in my ears; looking up I was absolutely appalled to find a transgender person in a mere red bra and a mini skirt standing ...
Read Full Post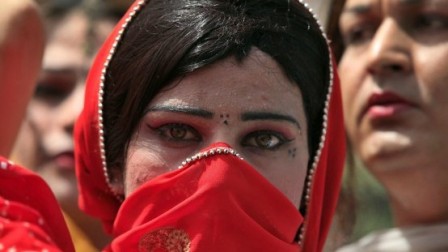 The incidence of the third gender or transgender is not known in Pakistan. An estimate of transgender persons in India is around 1:400. Pakistan being in the same ethno-geographical class may have parallel results. The discriminatory attitude is even shown in statistical divisions as reported in population reports, 51% females and 49% males. As if the transgender persons do not exist. According to Madeline H Wyndzen, PhD, a transgendered professor of psychology, "there is similarity in expressed insensitivity to this issue both in psychopathology and the lay man's attitude. It comes in the form of value judgments as the assumption ...
Read Full Post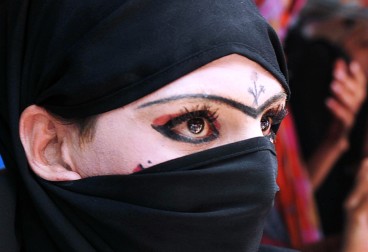 A recent report by Gallup Pakistan on the attitudes of Pakistanis uncovered that 55% of the population believes transgendered persons should have a special quota in educational institutes and offices,  while at the same time, 60% would not like to be friends with them. The Express Tribune ran a similar online poll as a follow-up to the report with the question: "Would you be friends with a transgender person?" The result at the closing of the poll was an even 50 per cent in favour of befriending a transgender person, and 50 per cent against. Keeping in mind the Tribune's audience, it ...
Read Full Post