In an unprecedented move, the government of Pakistan issued a gender-neutral passport to a transgender activist, Farzana Jan. In an interview after receiving the passport that marks the gender as "X", Jan said, "I am so happy to be recognised by the Directorate General of Immigration and Passports that I am a human and have a gender other than male and female." Jan is an activist for the rights of gender minorities and a co-founder and president of an advocacy group, Trans Action Pakistan. The group works for the rights of gender non-conformists, such as eunuchs, transgenders and transvestites. Hate crimes against ...
Read Full Post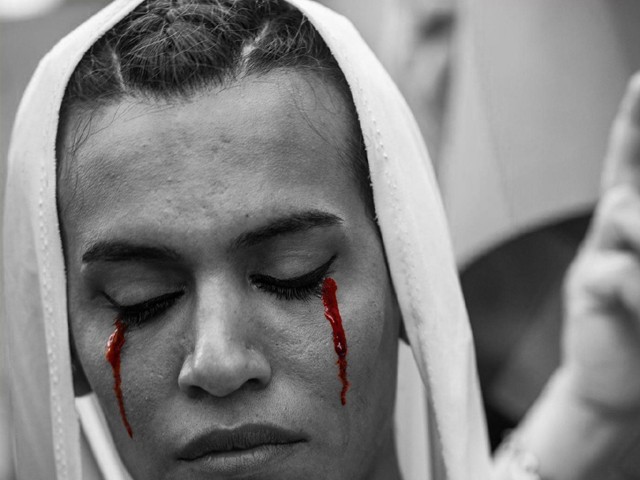 Amna, a 35-year-old from the Mingora part of Swat and 26-year-old Meeno from Peshawar were killed in Saudi Arabia this week in police custody. The death of any prisoner at the hands of law enforcement is already disturbing as it is, but these two were allegedly tortured to death. Alongside 33 others, they were arrested, placed inside sacks, and beaten, and beaten, and then beaten some more until the two succumbed to their injuries. Imagine being helpless, alone, inside a dark claustrophobic sack, and struck on the body and head with canes and kicks until dying painfully. There is very ...
Read Full Post
As Indian activist Laxmi Narayan Tripathi stomped the runway at the Lakme Fashion Week, US athlete Chris Mosier appeared in a Nike advertisement, and Turkish President Recep Tayyip Erdogan shared an iftar meal with a transgender celebrity, a change has been brewing globally this year. But there's still so much activism, action and inertia that is still needed in Pakistan. Let's recount some of the trailblazing moments that shook the Pakistani society, empowering the notions surrounding transgender persons: June 2009 In order to ensure their rights, the Supreme Court of Pakistan ordered the first census for transgender people to take place. However, ...
Read Full Post
Like any other people, all the transgender community wants is to live with dignity. But in Pakistan, dignity for this sexual minority is almost impossible to find. From birth to their death beds, they are ostracised as if they are the bearers of some invisible disease. Forced to live with their own communities, forced to take menial jobs or to beg on the streets, forced to put up with mental and physical abuse, forced to deal with sexual harassment, sexual abuse, and rape, from their fellow citizens or even those tasked with protecting them, the transgender people of Pakistan ...
Read Full Post
In the last two years, Orange Is the New Black has proven to be one of the most multi-faceted and diverse shows of this decade. It is a blend between a harsh reality, a cruel joke, and a fit of absolute hilarity. Around 80 per cent of the show is set at a Federal Women's prison in New York. The show, based on a book of the same title, highlights a crude and in-your-face sense what life for the female inmates is like. What makes it interesting is that for every character on the set, every one that we see, we are ...
Read Full Post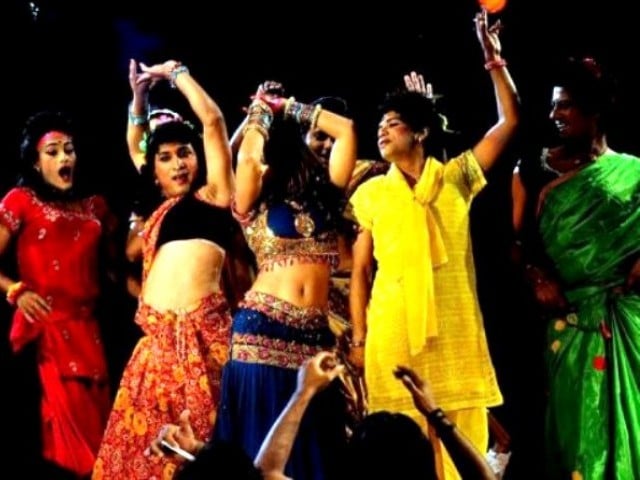 The transgender community of a country like Pakistan – a place ranked as one of the most dangerous countries in the world according to a report by the Minority Rights Group International (MRG) – live very miserable lives because crimes such as harassment, torture, violence, bullying and other hate crimes become everyday ordeals for them. Just yesterday, in a heart rending incident, a transgender was gang-raped while two people were shot dead in Swabi, a district of Khyber-Pakhtunkhwa (K-P). They were a group of transgenders going home after performing a music and dance show at a wedding. On their way home, some armed men stopped them and tried ...
Read Full Post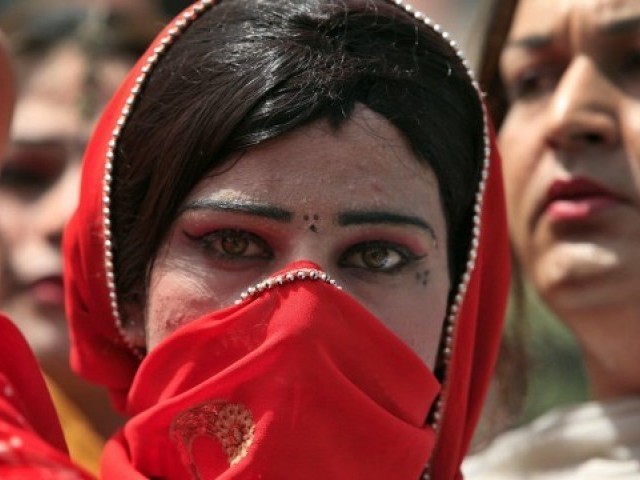 "I'm going for a sleepover at Salman's house." "What?" "Sleepover, ammi." "Now? At mid-night?" she exclaimed. "Jee, everyone is getting together right now, please, midterms just ended today." "Okay, but this is never happening again," she said, as she shook her head. Ghaffar gave her a hug, and got the keys from Zameer, who was awake, watching a Bollywood movie in the servant quarters. He headed towards his Corolla and was soon on the road. There was no sleepover. He just wanted some time for himself and what better than a drive around Lahore, with nowhere to reach and no one to check upon him. He opened the ...
Read Full Post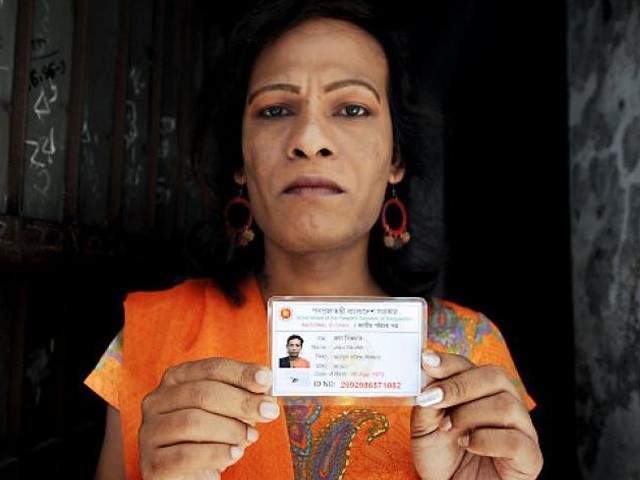 We, as Pakistanis, have a profound lack of empathy for individuals that suffer from a Gender Identity Disorder (GID). These individuals have, perhaps, faced the severest form of discrimination from among all the minorities in Pakistan since ages, and unless a change from within emanates, would continue to be harassed for years to come. Though I am not a writer by profession, a recent incident in the shacks of Rawalpindi forced me to write this article. While purchasing groceries with a relative, I came across Aashi and Heer, two transgender people living in a hut nearby. As they entered the store, they were frowned ...
Read Full Post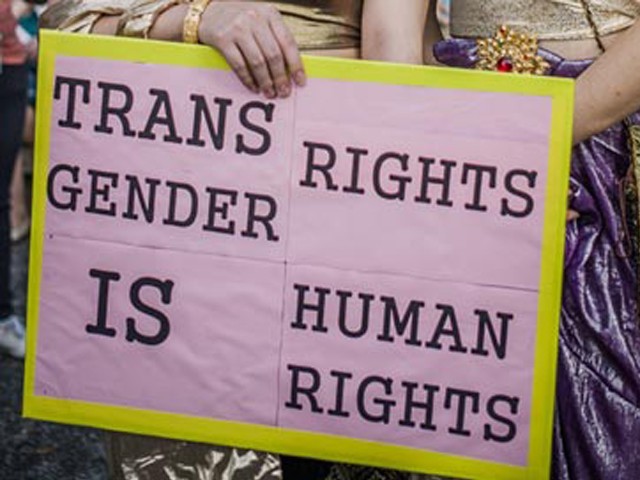 As I scanned through the multitude of headlines splashed across some of Pakistan's e-papers on January 30, 2014 one headline caught my eye. The Sindh government has employed three transgender persons as full-time employees. The only thing that disappointed me was the fact that this issue was not carried across every e-paper and it was limited to only a handful of news reporting websites in Pakistan. The term 'transgender' encompasses a wide array of definitions. To put it in the simplest of terms, it is when the state of one's gender identity does not match one's assigned gender. This includes a person whose ...
Read Full Post
There's a new trend catching on – TV aunties raiding your homes with their camera crews and demanding to know who you're sharing your apartment with. Say 'cheese', Pakistan! Uzma Tahir is a woman on a mission. The host of the program 'Khufia' on Abb Tak, takes in a deep breath and valiantly nose-dives into Karachi's sordid core where men dress like women. It's an exhaustive, but fruitful, day's work of ramming her microphone into people's faces and inquiring, "Ap Naila ke saath kab se hein? Tumhein pata hai ke who kaun hai? Khuwaja sera? Mujhe toh pata hai yeh khuwaja sera hai" (How long have ...
Read Full Post