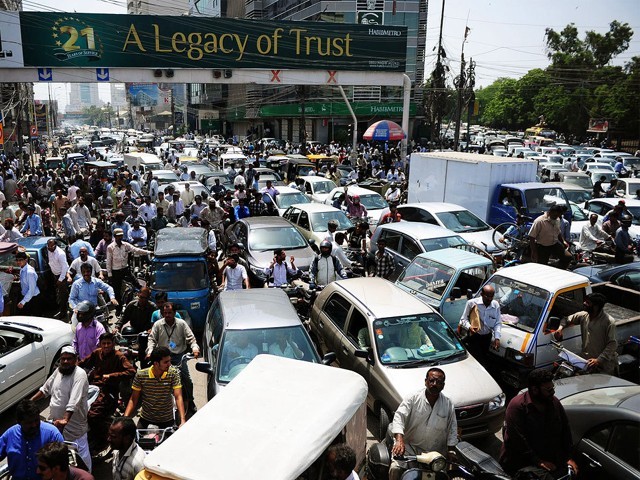 Anyone who has had the luxury of experiencing the traffic in Karachi, will understand when I say there is a certain wisdom hidden in the chaos on the streets. Ultimately, if you're super agile and a glass-half-full kind of person, you can not only live through the road rage-driven manslaughter attempts, but also learn countless life lessons in the meantime. When I was a young girl, my mom taught me to look in both directions before crossing a street. However, I would also always go outside with an adult, so there was never really the need to do the 'looking' ...
Read Full Post
Zameer opens his door, which is covered with dust, cow dung, and drawings done by a chalk. As he enters his nine-year-old son, Hassan, spots him and runs towards him and holds him tightly. Zameer embraces him with all his love, but not all his strength. "How have you been, my son?" "Good." "Where's your mother?" "She's gone to get roti's, she just left." He nods his head, and drags a charpoy under the peepal tree, removes his shoes and discharges a long sigh. Hassan watches with wonder, at shiny shoes covered in shiny dust, which only please the owner when they are taken off. "Are ...
Read Full Post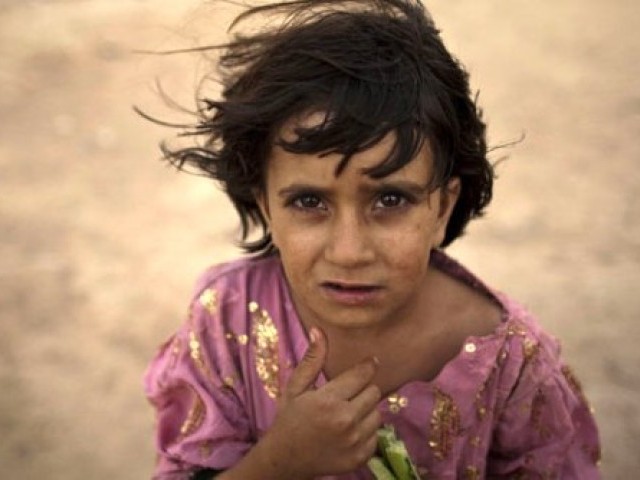 I saw her eyes as she begged, I said forgive me and she left, I wondered what her life was like, Why she begged, where she slept at night. Because her feet were bare, Her clothes were torn, But was it her fault that she was born? In a family that can't give her, All the things a child may want? *** Five-years-old when they came, Broke her innocence, broke her to shame, But why should she feel this way? Was the pain not enough, and now the shredded name? She was found somewhere in a ditch alone, Her clothes were torn, Her smile was gone. But was it her fault that she was born? In a world that gives men, All ...
Read Full Post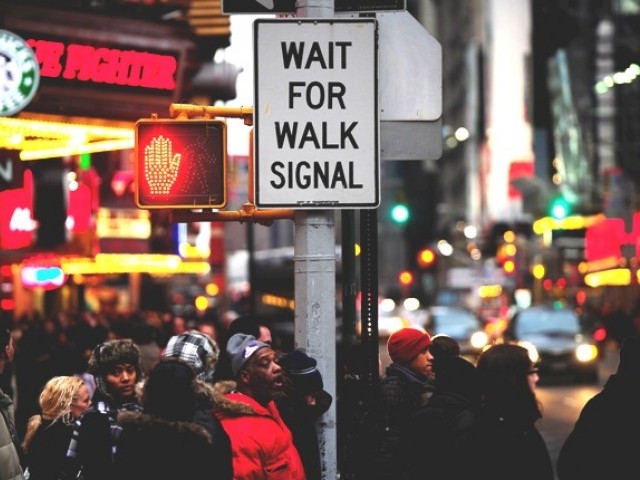 Although driving anywhere in the world is an amalgamation of knowledge and respect of traffic rules and a good command over ones reflexes. In Pakistan it is a different ball game altogether. Not only do you have to possess nerves of steel but also reflexes that can be pushed beyond normal human abilities.  Since there is complete disregard for traffic regulations as well as no sanctity for human life and property. Our attitude on the roads, and almost everywhere else, is utterly deplorable. Every time I get behind the wheel I face 4×4's with tinted glasses, guards sporting handlebar moustaches and toting guns (with muzzles pointing at ...
Read Full Post
So you're out on the road, pulled over at a traffic signal. The timer says 72 seconds and is ticking down. After bashing off the khudkush (suicidal) viper wala, the eunuch wearing awful makeup, the gajray wala who says "bhaabhi, ke haath mein bara acha lagay gaa (It will look good on your wife's hand)" you're naturally inclined to look around. As you take a look from one side to the other, you come across a billboard of some lawn exhibition, another that has Katrina Kaif on it, either promoting Slice or Lux, and one, at almost every traffic signal, ...
Read Full Post
Lahore's traffic snarls routinely draw the ire of motorists who endure occasional dents from donkey-drawn carts and zig-zagging motorcyclists. Their presence on Ferozepur Road is likened by some to flies in a bedroom – unwanted pests who just refuse to go away. During rush hour many of us allow a strain of irrational thinking to take over. What's more unfortunate is that people who can make a difference are the ones complaining about it. I for one believe this thoughtless yet contemptuous attitude could be transformed to one's own advantage if we just sit back, relax and anticipate the situation to ...
Read Full Post
Like every young gun in Pakistan who has recently graduated and started a job, I too have become a drone, hell-bent on acquiring as much wealth as possible. The indifference to every other value of life seemed outrageous and inhumane at first, but even that feeling has slowly ebbed away to an occasional rant.  There has been zero opposition to this life of comfortable nihility, until a peculiar incident occurred and brought my life to a standstill. I was driving to work one morning and had stopped at a traffic signal; the counter above read sixty agonizing seconds while a group ...
Read Full Post
After I wrote a blog for The Express Tribune and I Own Pakistan, I got so many positive and negative comments that I decided to work further on the project and come up with a successful model for educating beggars in Karachi. The gist of my idea was that: On each and every signal we should install a small box for water with surf or any other cleaning material and a few wipers. Two to three kids should be assigned to each signal with one official to collect money. All these kids should be provided uniforms and they should have standardised times for ...
Read Full Post