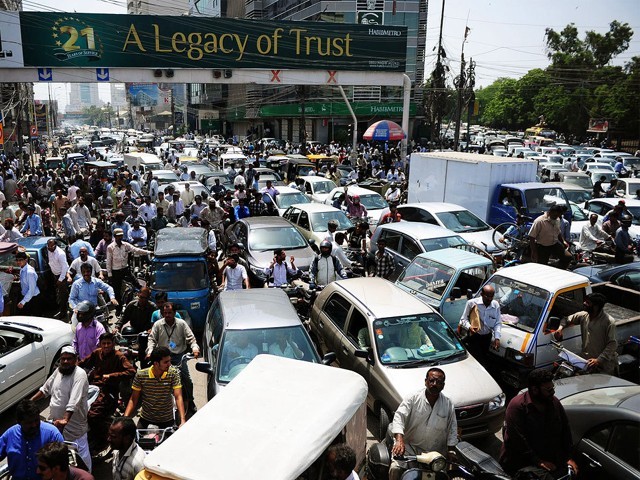 Anyone who has had the luxury of experiencing the traffic in Karachi, will understand when I say there is a certain wisdom hidden in the chaos on the streets. Ultimately, if you're super agile and a glass-half-full kind of person, you can not only live through the road rage-driven manslaughter attempts, but also learn countless life lessons in the meantime. When I was a young girl, my mom taught me to look in both directions before crossing a street. However, I would also always go outside with an adult, so there was never really the need to do the 'looking' ...
Read Full Post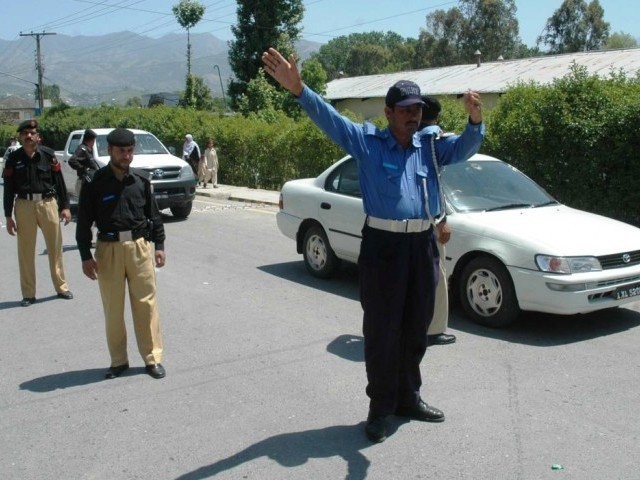 A recent news piece mentioned traffic wardens in Lahore being given psychotherapy sessions in light of their unruly behaviour. It appears to be a good move on the surface, but is it only the traffic wardens who need these sessions? If one makes a list of the most disliked authority figures in Pakistan, it would have traffic wardens at the very top. This is not a phenomenon that is common to a select few – it is much bigger than that. I remember growing up in Lahore, and learning to drive. Every now and then when I would be out with a group of friends (before ...
Read Full Post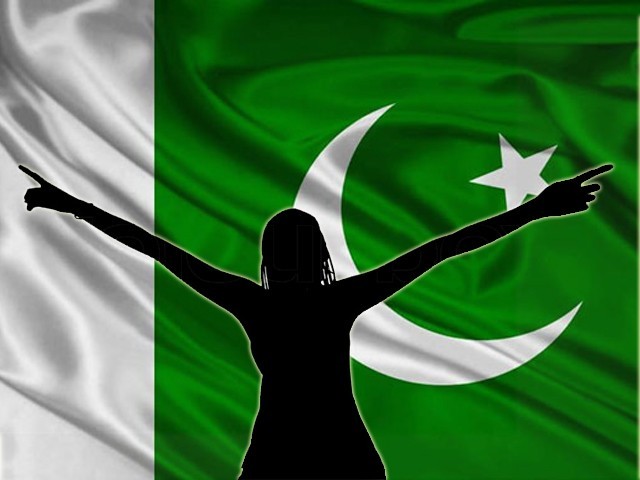 There are expats and then there are people like me, returnees. I'm going to take a literary liberty – without meaning to offend any intellectuals – and call myself an 'inpat'. I think people like me deserve a special made-up name. Mine is a story like many others. I went to London 25 years ago to study and it took me that long to return. Not because I was particularly dumb and took 25 years to finish my education, but because the rat race rollercoaster of life took over. To cut a long story short, after 13 years in London ...
Read Full Post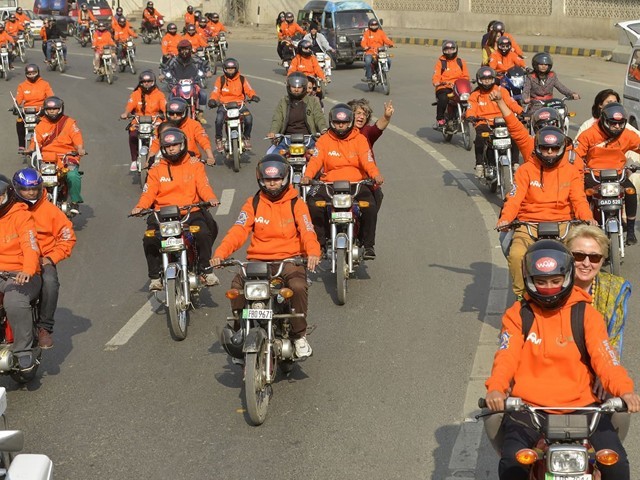 Austrian Ambassador Brigitta Blaha is an active power woman. She is the type of diplomat who promotes her country but doesn't rub nerves, because she equally promotes the country she is in, wearing their clothes, meeting their people and participating in their events. So it was no surprise that she was invited to Lahore, for the much-hyped Women on Wheels initiative by the Punjab Chief Minister Special Monitoring Unit on Law and Order and UN Women. True to type, she got into the car with Asma Khan, founder-director of Satrang Gallery in Islamabad, and drove right over. And then traded ...
Read Full Post
Recently, the Karachi traffic police started a campaign, on the orders of the provincial government, against those drivers who don't carry driving licences. According to the provincial government, this campaign is a part of the on-going process to enforce the law and order situation in the city. The driving licence is a very important public document and in many countries it is used as an identity card. The campaign was initiated with the announcement of a 15-day deadline, which was previously extended to one month but has now been extended to three months. Since the process has already started, there have been many ...
Read Full Post
We, Pakistanis, are a bit slow in understanding and following the laws of our country. True, sometimes they are ridiculous but not most of the time. Obviously, there is a reason why our lives are defined by rules whether statutory or social in nature. All it takes for a pandemonium to ensue is the absence of logical and understandable set of laws, such as the one we experience when we are stuck on the roads of Karachi. Recently, Karachi Traffic Police announced imprisonment of six months to two years for breaching traffic regulations. This includes going the wrong way on a one-way road, breaking traffic ...
Read Full Post
Umar Akmal became the subject of much debate because of his recent run-in with the police. He violated traffic rules by going through a red light and when stopped by the police, he tried to bully the traffic warden by flaunting his stature of being an international sportsman. Yes, he is a talented player but in this one incident, he proved himself to be a careless and nasty citizen. As a result of his actions, Akmal has been booked under Sections 186, 279 and 353 of the Pakistan Penal Code. According to police reports, the 23-year-old Akmal did not stop at a traffic signal in ...
Read Full Post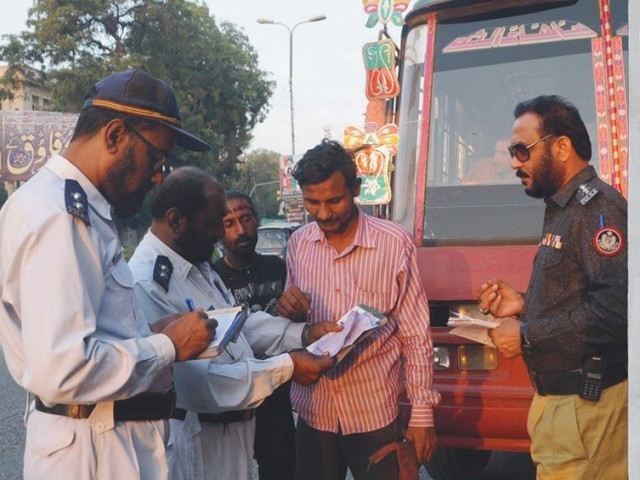 Waiting at traffic signals on the busy roads of Karachi, you can see motorcyclists, rickshaws, car drivers and even the big public transport bus drivers breach the signals because they don't have a minute to spare for it to turn green. They ram into each other or nearly crush somebody at the other side, just to save this minute. You smile inside your helmet or your car when you think of this nation that always reaches, at least, an hour late at every event or meeting, though they don't have a minute for the traffic signal. When the signal turns ...
Read Full Post