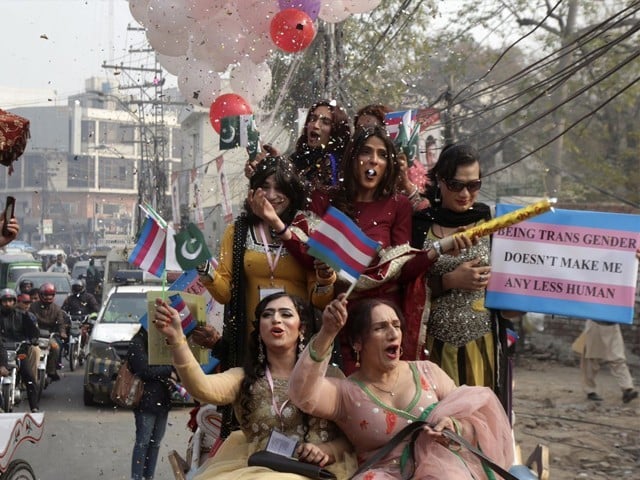 Not too long ago, I got the chance to watch one of Pakistan's highest-grossing films. The film was nothing but an amalgamation of misogynist jokes edited together, but what stood out the most to me was just how blatant the movie was when it came to ridiculing the transgender community. As part of our association with a non-governmental organisation (NGO) working for the transgender community, my friend and I have spent ample time with transgender people, which is perhaps why when we saw that film, it immediately became evident to us that it was mocking the community for that is ...
Read Full Post
Who is the strongest man in your life? Did your response comprise of somebody in an authoritative position over you, irrespective of your gender? And what is it that makes this person 'strong' in your perception? I remember a time when a certain male cricketer from across the border cried during a match after being slapped by another player. It was in the news for days and we all laughed our hearts out at his tears. Whenever men express their feelings, we call them names that somehow prove they do not fit the golden category of (toxic) masculinity known as 'macho'. Macho ...
Read Full Post
When a celebrity or corporation deviates from societal norms, it ends up creating controversy and a lot of debate. Right now, a Gillette advertisement, released just a few days ago, is doing the same. The advertisement has so far garnered well over 17 million views but more than the views, it is people's responses to it which tell the real story: Presently, over 450,000 people have 'liked' the video on YouTube while the number of dislikes is almost double this number. The comments section is also interesting because of the fierce debate that is developing slowly. On the whole though, ...
Read Full Post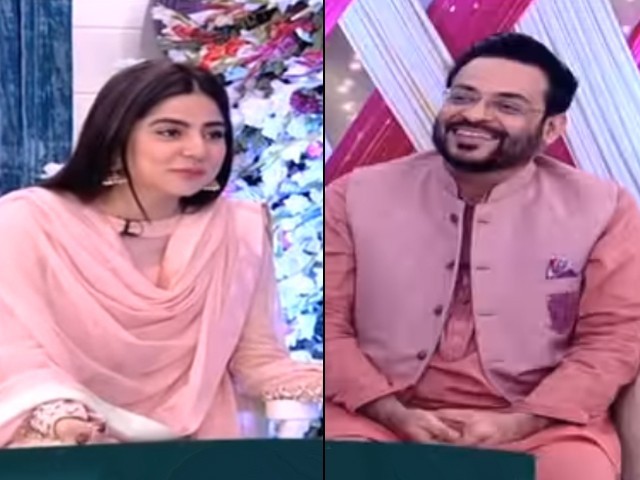 Aamir Liaquat is neither new to misogyny nor to propagating hatred for minorities by calling for them to be murdered, as well as all other ugly things under the sky. After all, he shot to fame by mostly self-creating the controversies he is known for. From trying to give away babies on live TV and inciting hatred against groups by giving judgment calls against them, to using foul language for his opponents, he has never had any qualms when it comes to getting his hands dirty. We also witnessed how his filthy mind believes in sexualising fellow female colleagues, when he used ...
Read Full Post
Perhaps it isn't the discomfort of the narrow streets which makes liberty unbearable for us, It isn't the sharp scents of sweat which disgust us, It isn't the crowd which suffocates us, In fact, it isn't the noise, the crowd or the obvious lack of quality in products, It's the silence. The unsaid hush when I turn to speak up to the unwanted hands up my clothes, The constant background whistles of frustrated middle-aged men, It's the toxic masculinity which suffocates us, The vulnerability when your body turns into a canvas, Painted by obnoxious stares, Held by unholy hands. It's the desensitisation, the normalisation, the silence, The echoes of shameless name ...
Read Full Post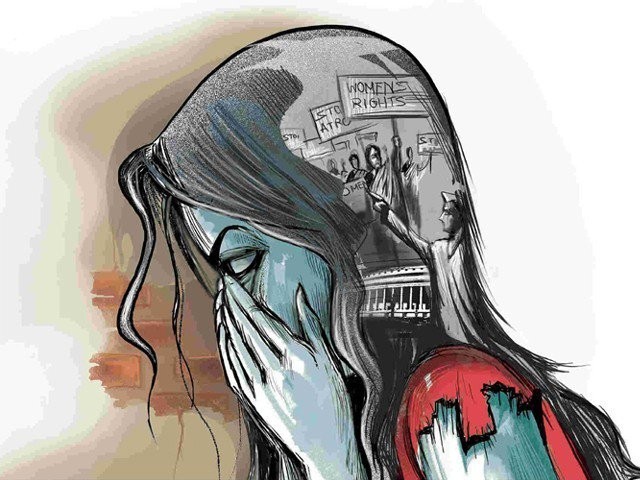 As cases keep coming to the forefront on a regular basis, the question of why Pakistani women are killed for rejecting male advances will sooner or later have to be answered. The killing of a young medical student, Asma Rani, and the stabbing of Khadija Siddiqui were still fresh on our minds, but it didn't end there; the incidents just kept on coming. Not too long ago, news emerged of 19-year-old Mahwish Arshad, the sole breadwinner of her family, being shot and killed for rejecting a proposal. Last year, 19-year-old Tania Khaskheli was gunned down in her own home ...
Read Full Post
Underneath Barry Block's ominous tress, at the grand Aitchison College, the "premier school in Pakistan", they stand in a row. Five of them, those unimportant, annoying juniors. "Murgha ban kar beth jao saare ab," the seniors order. (All of you sit in the chicken position now)   "Yeh tumhara baap hai. Tameez se beth, aur Sir ya Daddy bol. Yaar nai hain hum teray," another senior exclaims pointing towards one of his batch mates. (This is your father. Respect him. Call him Sir or Daddy. We're not your friends.) Amongst the hundreds of crises that every teenager faces, there are many fuelled by ignorant, toxically ...
Read Full Post
A few months ago, my brother and I were at the grocery store picking up some snacks for movie night. The checkout line was stocked with entertainment magazines and tabloid covers. One of them was Men's Health – I don't remember what was on the cover, but they're all the same.  "Drop 10 pounds of fat now!" "Three ways to naturally boost your testosterone." "Get huge arms and a chiseled six-pack fast!"  Something like that, I'm sure. What I do remember is that the cover model's arms looked as wide as my head, and his abs may as well have been sculpted by ...
Read Full Post
My little brother and I have always been close, even when we were little babies. I've watched him grow from a chubby, cuddly little toddler to a tanned, jaunty middle school boy. As he matures in this world, I sometimes get the urge to protect him from the harsh aspects of reality. Realistically, this is impossible. No matter how much I want to consider him as my "little kitty", I know that I can't shelter him from all the horrible things in the world, like pain or injustice. It bothers me to no end that he will, if he hasn't ...
Read Full Post