I recently watched the trailer for Spider-Man: Far From Home and it reminded me of the time I watched its predecessor, Spider-Man: Homecoming. Homecoming was a decent and entertaining movie. The acting was pretty solid from nearly every lead, especially Tom Holland. The writing was entertaining and the pacing was perfect. The movie never dragged but wasn't too fast-paced either, while also having the best villain in the Marvel Cinematic Universe (MCU) portrayed by none other than Michael Keaton, the actor who played Batman in the 90s. So why did it feel as if something was missing? What is it that ...
Read Full Post
He's alive! He's alive! The trailer for Spidey's next adventure titled Spider-Man: Far From Home finally dropped. From the looks of it, our friendly neighbourhood superhero somehow finally came back to life after vanishing into thin air after Thanos infamously snapped his fingers to cut the world's population by half. Although we don't know how Peter Parker (Tom Holland) comes back to life (we will know that once Avengers: Endgame hits the theatres), we do know that he will have to at some point. The trailer kicks off with Spider-Man attending a charity event (something I think Aunt May convinced him ...
Read Full Post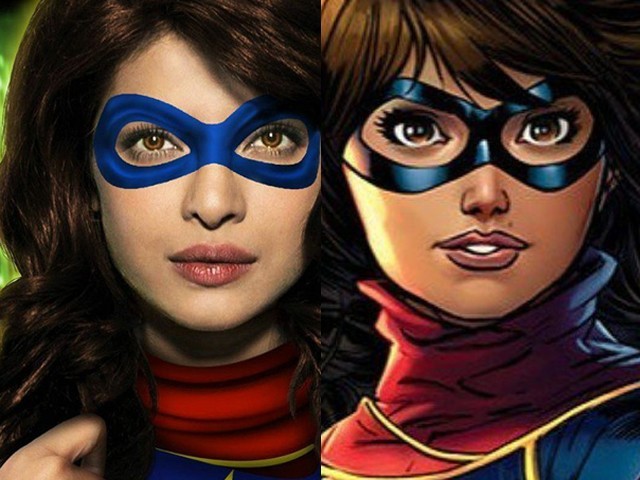 Marvel Cinematic Universe (MCU) will be entering phase four of its production post Avengers 4, which releases in 2019. Only two movies, a Spider-man sequel and Guardians of the Galaxy Vol III, had been announced for phase four, but recently, Kevin Fiege, president of Marvel Studios, while talking to BBC said that the studio was planning to introduce Ms Marvel to the MCU as well, and that the plans to do so were in the works. Ms Marvel aka Kamala Khan is a teenage Pakistani-American superhero. She was first introduced in 2013 as a young girl, who was inspired by ...
Read Full Post
"There was an idea to bring together a group of remarkable people, to see if we could become something more. So when they needed us, we could fight the battles that they never could." In many ways, the opening line in the new trailer for Avengers: Infinity War pretty much sums up everything the Marvel Cinematic Universe (MCU) has been building towards up till now. After 10 years, everything comes full-circle, so to speak. Photo: Giphy The ever-growing threat of the franchise's big bad Thanos (Josh Brolin) has finally come to the fore and stopping him would ...
Read Full Post