With the advent of information technology, the debate about privacy protection has raised numerous questions concerning law, policy making and moral principles. The disclosures of Edward Snowden have proven that privacy threats are genuine. The internet and social media are also being frequently used for global electronic surveillance programs.  The 21st century cinema is thrilled to cover stories of global scandals and the risks associated with the use of advanced technology. The various techno-thrillers and sci-fi dramas, with near-future science imaginary tales have already covered plentiful digital conspiracy and apocalyptic stories. The Spectacular Now (2013) and The End Of The Tour (2015) famed film director and screenwriter, James Ponsoldt's latest venture is also about ...
Read Full Post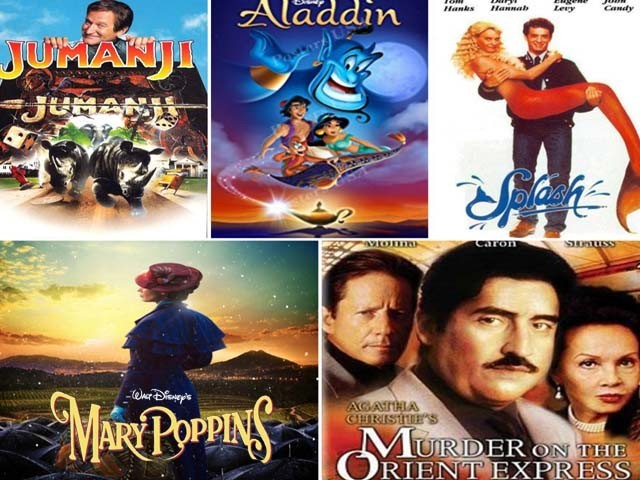 Hollywood is a big fan of the remake phenomenon. There are some movies whose legacy we feel is better served left untouched but studio executives have other ideas. So whether we agree or not, movie reboots will always be a staple in commercial cinema. Regardless of our feelings for these remakes, how about we look at some of these films that have dared to be as good if not better than the originals. 1. Aladdin (1992) Following the rip-roaring successes of live-action versions of Beauty and the Beast, Cinderella and The Jungle Book, it's no surprise that Disney would further exploit this particular trend. But what is actually pleasantly surprising ...
Read Full Post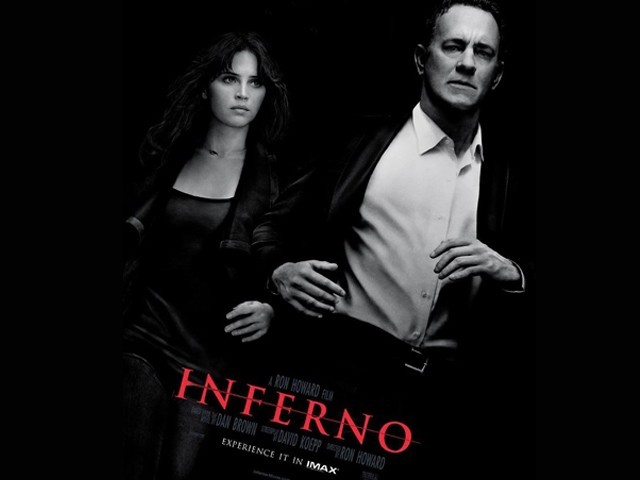 Much has already been said about the literary merits of Dan Brown's novels, whose success often mystifies critics and people who don't want to read books where characters talk like expository plot-devices who must explain anything and everything they come in contact with. But I suppose what even greatly mystifies such people, myself included, is that they've actually churned out three big screen adaptations of these books, that are at times the cinematic equivalent of watching someone solving a highly complicated crossword puzzle. With Inferno, the sequel to 2009's Angels and Demons you have Ron Howard back behind the camera, and ...
Read Full Post
Clint Eastwood is no stranger to showing his love for American heroes, or at least people who satisfy his definition of an American hero. And that's something that's best reflective of the latter part of his career with films like Flags of Our Fathers (2006), J. Edgar (2011) and American Sniper (2014). And something he continues to explore with his 35th film behind the camera: Sully. Based on the remarkable true story of the 'Miracle on the Hudson', when on January of 2009, Captain Chelsey "Sully" Sullenberger successfully landed a US Airways plane on the Hudson River, after an influx ...
Read Full Post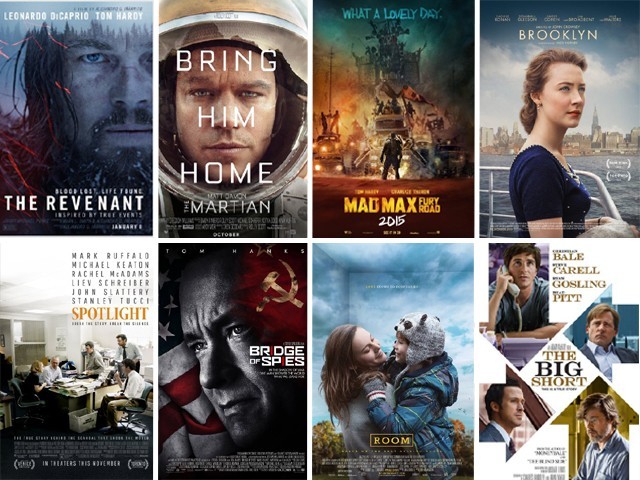 The 88th Academy Awards are nearly a month away. The nominations have been announced, the snubs have been snubbed and the finger-pointing hashtags have been tweeted. This can only mean that it's high time we get down to discussing who will and should win on Hollywood's biggest night. This year around all the nominations in the Best Picture category were decent in their own way, but a valid argument does arise; regardless of the movies not being mediocre, most of them weren't great enough to be part of the line-up. Here's my ranking of eight films vying for the Best Picture Oscar ...
Read Full Post
The year 2013 has been a fantastic year for films – a film about an HIV positive patient, another about the smirk of a drug lord with metal teeth; one about a lesbian love affair and another showing the re-enactment of a genocide. The year saw the triumph of documentaries such as The Act of Killing, the emergence and success of acting careers with the likes of Mathew McConaughey and Bruce Dern, and the introduction of low-key Indie style filmmaking into mainstream cinema with Inside Llewyn Davis. These elements made 2013 a very special year for the world of cinema. On January 16, 2014 the Oscar ...
Read Full Post
Three months ago, Barkhad Abdi's dreams came true when his first Hollywood movie hit the cinemas and popularity and fortune placed the debutant in the spotlight. With fame banging on his door, Abdi escalated from being a mere limo driver in Minnesota to becoming an Oscar-nominated actor. To understand his climb to success, one needs to reel back a little and revisit a few events. Barkhad Abdi in a still taken from the movie Captain Philips. About two years back, Abdi was selected from an open casting call in Minneapolis, to co-star with Tom Hanks in the Sony Pictures piracy ...
Read Full Post
Based on a true story, Captain Phillips will surely bring you to the edge of your seats within the first few minutes because Tom Hanks, as always, brings credibility to his role. This time, playing the character of Captain Phillips, Hanks gives a splendid performance. A still from the movie Captain Phillips. Photo: Captain Phillips Official Facebook Page The build-up leading to the pirates taking over Captain Phillips' cargo ship 'Maersk Alabama', is another moment that brings a realistic appeal that holds the viewers' attention. Debutant Somali actors Barkhad Abdi, Faysal Ahmed, and Barkhad Abdirahman have played the role of ...
Read Full Post