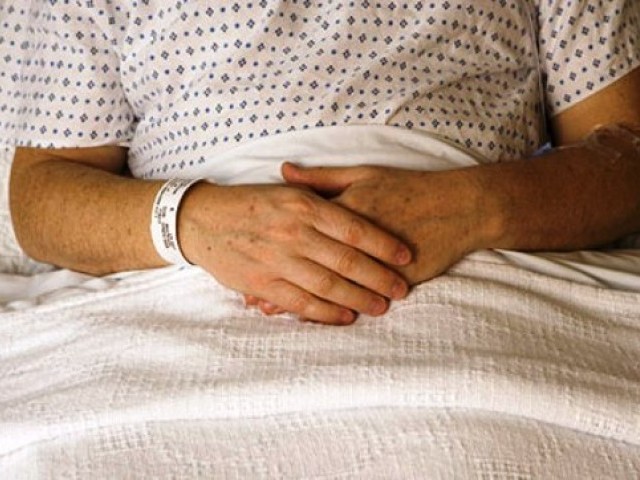 Teenage years are said to be the golden age of a person's life; when a person feels unchained and independent as if the whole universe lies beneath him. Nothing seems unattainable, boundaries are invisible and risk remains a concept unheard of. It was during my teenage years, that I met you my dear friend. When I got hold of you for the first time it was as if I had found a dear friend. You completed me and I felt like you would never let go of my hand. And you never did, my friend. In times of good and bad, you were always there. But ...
Read Full Post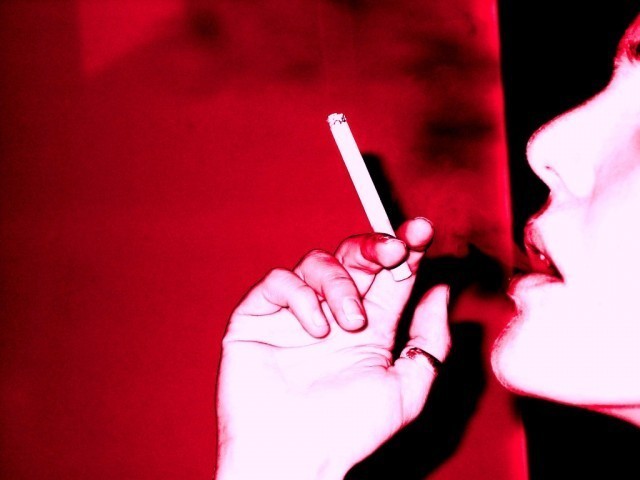 I still remember how my brothers would deftly hide their cigarettes when ammi or abba entered the room. Those were the best and worst of times – times of unawareness and lightheartedness, when I'd sit for hours in a smoke-filled room with my brothers – chatting and laughing over senseless things like one only can with siblings. All that while, I was inhaling 250 toxins and carcinogens, quite unsuspectingly. I didn't know any better and neither did my siblings. We were secure in our belief that we, the girls, were not smoking actively. Fast-forward life. As a teenager, I started interning at a magazine and this is ...
Read Full Post
While informally talking to a World Health Organization (WHO) official in Islamabad during a seminar, I was told that Pakistan is among the few countries that have taken no serious measures to implement its own legislation to restrict tobacco consumption. She said that despite convincing sessions with Pakistani authorities, no positive measures have come forth to curb the practice of smoking. Instead, the WHO has received reports of increasing number of female smokers in Pakistan, which mainly include young girls at school level, especially those studying in private schools. Teen smoking is a complex phenomenon, which has several causes. Unfortunately, there ...
Read Full Post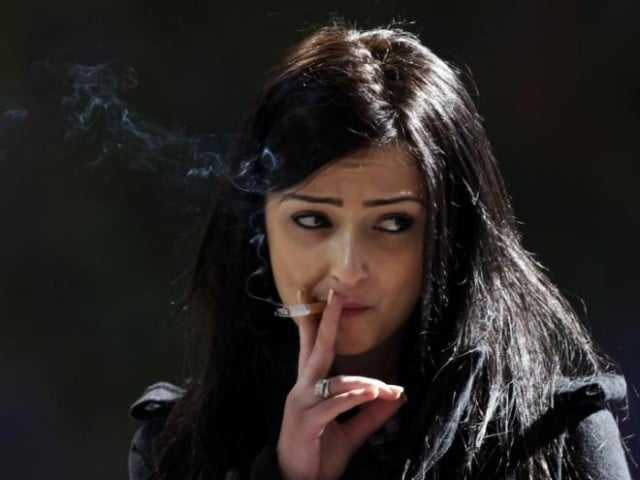 "Isn't smoking for women banned in Islam?" asked a friend from the UK. "Are you allowed to smoke in Pakistan, being a woman?" Many times, women in this great nation come across such questions. Having attempted to clear these misconceptions a number of times, it was only pragmatic, if not necessary, to search for the root cause of these misgivings. Is Islam being hijacked by our cultures, traditions and social norms? My answer, plainly, was, "No, smoking is not banned for women in Pakistan." With his flabbergasted look, I realised that my answer did not pacify the curiosity of this media-influenced gentleman. Smoking in ...
Read Full Post
Bhai jaan! Yahaan sub milta hai: meetha paan, tambaaku wala paan, khushboo wala paan aur aap kay liye khaas, special paan. (Brother, you will find everything here; sweet paan, tobacco paan, scented paan, and just for you, a very special paan.) Aslam, a 15-year-old boy, dressed in filthy clothes and oiled hair, which diffuse a pungent smell, usually utters the same statement to every man or woman strolling in front of the tobacco shop in a market in Defence, Lahore. The young salesman never fails to grab the attention of passers-by. It's impossible to ignore the boy because he delivers the sales ...
Read Full Post
There are many forms of Smokeless Tobacco (ST) available in the Pakistani market, the most common ones being 'naswar', 'gutka', 'mainpuri' and crushed tobacco taken with paan. Harmful effects of using ST include mouth and throat cancer, cancer of the food pipe, cancer of the stomach and pancreas, increased risk of heart attacks, stroke, as well as several gum and tooth diseases. It is a common perception  that smokeless tobacco products are less harmful than cigarettes. The fact is that the type of smokeless tobacco available in Southeast Asia is far more dangerous than smoking. An average dose of nicotine from chewing tobacco ...
Read Full Post
Most people in Pakistan are aware of the hazards of tobacco use but general awareness on the hazards of second and thirdhand smoking is minimal. Most people including children can be seen inhaling tobacco toxins in public transport, shopping centers, restaurants and other public places. First, what is the difference between second and third hand smoke? Smoking by association Secondhand smoking or passive smoking is the inhalation of smoke, called secondhand smoke (SHS) or environmental tobacco smoke (ETS) from tobacco products used by others. The term third-hand smoke was recently coined to identify the residual tobacco smoke contamination that remains after a cigarette is ...
Read Full Post
Shisha also known as waterpipe, hubble bubble and hukka is a centuries old habit. Unfortunately in recent years its use has increased all over the world including Pakistan. Previously its use was limited to older people in villages but now it is being promoted in all major cities of Pakistan. Every day new shisha cafes are opening up and our youth is using it without realizing the dangers associated with it. Most five star hotels have opened up shisha corners at their restaurants. Reality check In shisha, tobacco is served to people mixed with certain flavours. Research done in the UK last year ...
Read Full Post
At a time when the number of smokers worldwide is at its highest, and antismoking policies are proliferating, the sector for alternative smoking products is in a froth of excitement about the potential to increase its market share and revenues. In recent years several manufacturers, have produced electronic cigarettes (ecigarettes) that are distributed to various countries including Pakistan. Electronic cigarettes look and feel like cigarettes, but do not burn tobacco. Electronic Cigarettes are now being widely advertized in electronic and print media of Pakistan. Many smokers are asking the health professionals about the safety of these new devices. Existing ...
Read Full Post
Last week when I entered my clinic I saw a handsome gentleman waiting anxiously for me. His wife sitting beside him looked equally anxious. The couple came to me for a second opinion about the abnormality found on his recently done chest x-ray. Unfortunately, the x-ray appearance was highly suggestive of lung cancer at a very advanced stage. Subsequent biopsy of lung tumour confirmed it to be lung cancer. The patient was an engineer aged 38. I only had shocking news to communicate to this couple that the lung cancer was at a stage that it cannot be cured ...
Read Full Post