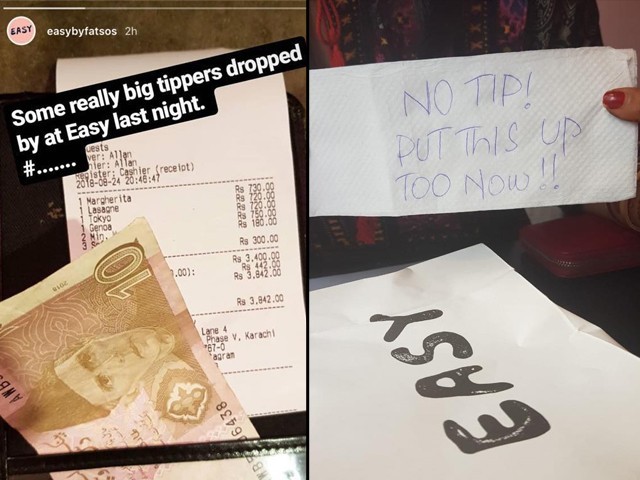 Tipping is unique to the food industry. As a doctor, never once did a patient hand me an extra Rs20 note as a thank you for a good knee exam. The reason is that we expect a doctor to receive adequate compensation for his work through the bill alone. It was when I put down my stethoscope and took a hiatus, serving chai to paying customers at my own café, did I develop a greater appreciation for this art. Tipping persists in the food industry because we don't expect the labour to be paid what they are due. Serving food ...
Read Full Post
"Tip tip karta main kamray main ata hun, ayenge mehman tip de jayeinge." (I enter the room repeating my 'tip tip' chorus; the guests will show up and tip me before leaving.) I still cannot forget this eminent dialogue from Guest House, an old PTV drama from the 90s. The waiter and staff in the drama used to get tips from guests upon serving them. They did not consider it their prerogative to get the tip; it was requested and only given when the guest felt gratified with the work of the staff. The staff, however, would never get annoyed when gratuity was not given. This phenomenon was being ...
Read Full Post
A new controversy broke around a few days ago when one of the upscale restaurants of Karachi decided to charge an additional 10% service charge over the bill for pre-reservation customers. The charge didn't apply to walk-ins.  The restaurant I am referring to, Ginsoy, is located at Khayban-e-Shahbaz and despite not being too old, caters to number of reservations on a daily basis. The food quality is very good. This 10% service charge was a practice in pure customer exploitation as never before had I heard of a restaurant charging additionally for making prior reservations. Yes, there are some that charge ...
Read Full Post