Few filmmakers have a left a mark on cinema quite like Martin Scorsese. Whether it's through his early classics like Taxi Driver and Raging Bull or his later hits like The Wolf of Wall Street and Shutter Island (and pretty much everything in between), Scorsese's enduring popularity across generations is undeniable. Despite having quite a varied filmography, the genre that Scorsese has always felt most at home with has been the gangster genre. He has shaped how most moviegoers view gangsters through films like Mean Streets, Casino, The Departed and his magnum opus Goodfellas. Gif: Giphy [caption ...
Read Full Post
In most biographical dramas, the notion of adaptation is never fully exercised; it is often an amalgamation of history, art, rhetoric and entertainment. Every once in a while, filmmakers craft their historical and biographical pieces very critically; filtering factual bits and pieces to create rigorous dramatic composition that eventually gives superlative performances. For instance, Steven Spielberg's Schindler's List, Roman Polanski's Pianist, Tom Hooper's The King's Speech, Marc Forster's Finding Neverland, Martin Scorsese's The Wolf of Wall Street, James Mangold's Walk the Line, and Bernardo Bertolucci's The Last Emperor. Dangerous Liaisons (1988), The Grifters (1990) and The Queen (2006) famed English director Stephen Frears' freshest project is also a carefully crafted realistic biographical drama about the ...
Read Full Post
Remember how Tony Montana cursed and swore his way into our collective hearts back in the day. I distinctly recall how being an impressionable young teen, watching Scarface (1983) was a life altering experience. Al Pacino playing a cool-ass Cuban gangster had such a profane… ooops!.. profound effect on my susceptible neurons, that I even contemplated becoming a full-time goon (just don't tell my dad). Anyways, since the aforementioned idea was just a little far-fetched, I settled for the next cool thing by becoming a lean mean cuss machine! (Being a proud Punjabi certainly had a sway). And ever since that ...
Read Full Post
A story with multiple characters, the main one being Mark Baum (Steve Carell), about the world financial crisis in 2008 and highlights the greed, fraud and utter misery that occurred as a result of it. Miseries like unemployment, loss of housing, loss of pension, and the downfall of Wall Street firms. It starts off with the bombardment of finance related terminologies and people explaining the meaning of each term. The directors made this process entertaining by explaining it in unconventional ways; a memorable example of which was a scene when well-known chef and television show-host Anthony Bourdain talked about dumping ...
Read Full Post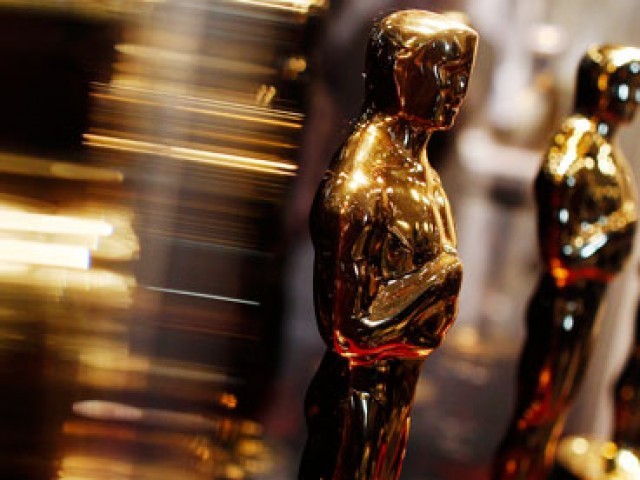 When we talk about the Oscars, we mean good, quality films. During the previous year, we have seen some of the best cinema ever made. Topics that had not been dared to be produced before have admirably been made in recent works on the celluloid. Some movies provide great entertainment while others create such an intimate bond with the audience that they almost blur their vision of reality. This year's nominations have both these types covered, which makes me all the more excited about them. Earlier this year, we witnessed many substantial award ceremonies. But the Academy Awards (Oscars) are yet to ...
Read Full Post
The year 2013 has been a fantastic year for films – a film about an HIV positive patient, another about the smirk of a drug lord with metal teeth; one about a lesbian love affair and another showing the re-enactment of a genocide. The year saw the triumph of documentaries such as The Act of Killing, the emergence and success of acting careers with the likes of Mathew McConaughey and Bruce Dern, and the introduction of low-key Indie style filmmaking into mainstream cinema with Inside Llewyn Davis. These elements made 2013 a very special year for the world of cinema. On January 16, 2014 the Oscar ...
Read Full Post
Three months ago, Barkhad Abdi's dreams came true when his first Hollywood movie hit the cinemas and popularity and fortune placed the debutant in the spotlight. With fame banging on his door, Abdi escalated from being a mere limo driver in Minnesota to becoming an Oscar-nominated actor. To understand his climb to success, one needs to reel back a little and revisit a few events. Barkhad Abdi in a still taken from the movie Captain Philips. About two years back, Abdi was selected from an open casting call in Minneapolis, to co-star with Tom Hanks in the Sony Pictures piracy ...
Read Full Post