Whether you are a football fan particularly following West Ham United or prefer Asian shopping or dining at Green Street, then you are expected to have travelled to and from Upton Park Underground Station. Upton Park being, a district in the London borough of Newham, is an area that you would normally attribute to a large non-White population with welcoming environs for its migrant population. The borough, amongst other ethnic inhabitants, hosts a vast number of Muslim diaspora; in fact making it the second largest for the population of Muslims in the United Kingdom. Last week, in the heart ...
Read Full Post
In other news, Katie Hopkins of Britain has been accused of racism. Again. In addition to making jokes with regards to the Ebola crisis, degrading anti-Ebola volunteers, calling Palestinians "filthy rodents burrowing beneath Israel", calling for the "bombing campaign" against Palestine to restart, fat-shaming, and labelling obese people unfit for employment, Ms Hopkins has once again landed right where everyone on this planet would have expected her to: in filth. Palestinians busy knifing Israelis. 2 state solution my arse. Filthy rodents burrowing beneath Israel. Time to restart the bombing campaign — Katie Hopkins (@KTHopkins) November 10, 2014 "I was fat so I got bullied ...
Read Full Post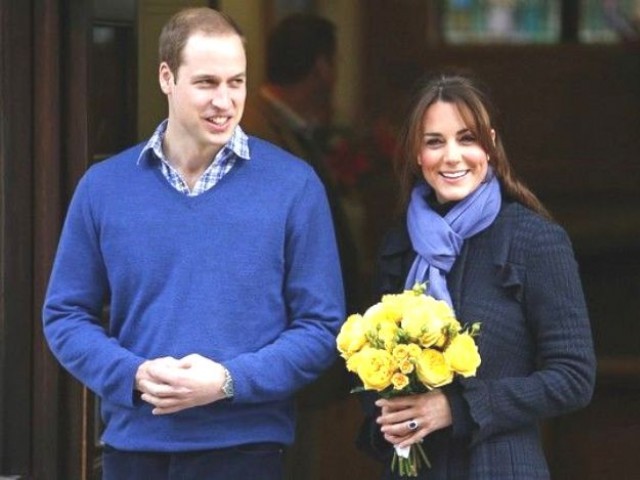 He's here. Don't pretend you don't know who I am talking about; the entire world is one baby fart close to wearing a romper and carrying a baby rattle themselves. Photo: AFP I appreciate and welcome new life into this world, however if you make me feel like we're literally standing at Pride Rock and waiting for a Simba, it makes me cringe. Here are my reasons for not losing my mind over the birth of a child: 361,481 babies: According to the United States Census Bureau, for 2010, 361,481 babies are born each day around the world. This means that ...
Read Full Post
Here come the London Olympics 2012 with another cynical exploitation of fear, thousands of law enforcement officials to protect the public and use of devices as advanced as the LRAD (Long Range Acoustic Device). To top it off, there was the very timely 'terror visa scandal' scam by The Sun. As the media projects and orchestrates it, sometimes it seems as though terrorism is the only cause of unnatural death that we face. It seems like the lives of millions of travellers are at risk solely due to this threat alone. There were 2.84 billion commercial air passengers in 2011 ...
Read Full Post
A lot of things were inherently unique about the Olympics opening ceremony: the forging of the Olympic rings or the winged cyclists cruising to the sound of Arctic Monkeys. The fact that my friends and I recognised a good chunk of the bands and books mentioned made me wonder how much Britain has influenced us. But that is not why you stay up till Sehri. At around 4ish my brother yells: "Quick! Oman is on air!" I mentally go through the alphabets LMNOP and scream "Pakistan!" That is the real reason: to catch a glimpse of Team Green, even for just 10 seconds. Team Pakistan ...
Read Full Post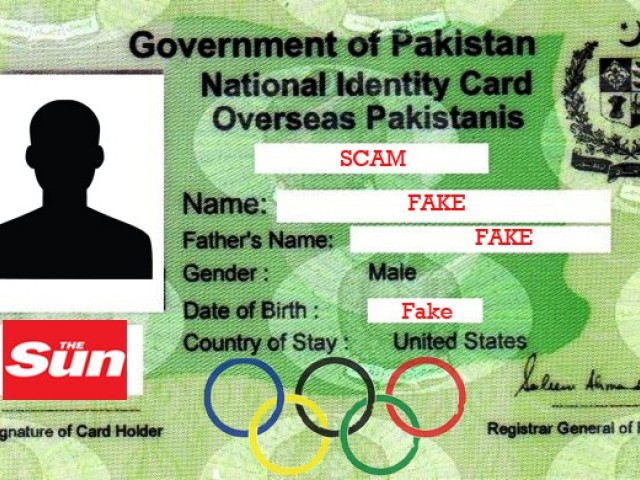 Just like any thriller, the sequence of events surrounding the Olympics visa scam, leaves one completely dazed. First came the not-so-shocking revelation that one can get a fake Pakistani passport and if you can dole out more money, even a spot in the Olympic squad, as the British tabloid, The Sun recently insinuated. Countless counter-allegations and some multiple arrests later, National Database and Registration Authority (Nadra) has now come out saying that the whole scam episode is in itself a scam altogether. However, there are still many unanswered questions hanging in the air. Some quarters immediately started saying that this was ...
Read Full Post