Many cricket fanatics may be blissfully unaware that the advent of ODI cricket was a complete accident. In 1971, Australia and England were scheduled to play a Test match at the Melbourne Cricket Ground, but the first three days of play were abandoned following heavy downpour. In a surprising move, the two sides played the first ever limited-overs match, with each innings lasting 40 overs and each over consisting of eight deliveries. Australia ended up winning the match by five wickets, but little did they know that their attempt at trying to salvage a few hours of play would ...
Read Full Post
The Pakistan cricket team is set to resume international duty, as Sri Lanka's tour of the UAE begins on September 28th (which will potentially feature a T20 in Lahore). This will be their first bilateral series since May. The summer of 2017 has been nothing short of unforgettable for Pakistan's cricket fraternity, as the national team defied popular perception (not to mention the ranking system) by lifting the International Cricket Council (ICC) Champions Trophy in England. Pakistan won their first Champions Trophy title, India v Pakistan, Final, Champions Trophy 2017, The Oval, London, June 18, 2017. Photo: PA In addition to this ...
Read Full Post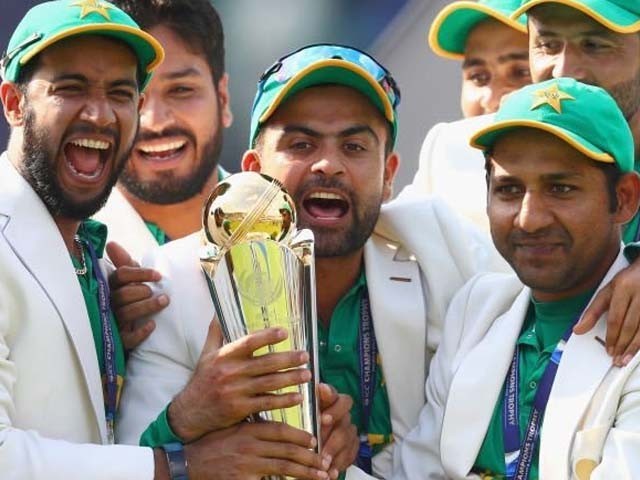 Pakistan just pulled off an incredible victory against politically imposed nemesis India in the Champions Trophy final last month. The victory tasted so sweet that the government and media houses (don't forget the Pakistan Cricket Board (PCB) too, they're here somewhere) took it upon themselves to virtually term this win as the epitome and peak of Pakistan's performance. Really? Wait, we're still ranked sixth in the world? Hold on to your horses, people; it's a great win but Pakistan cricket has a long way to go. The victorious Pakistan team lift the Champions Trophy, India v Pakistan, Final, Champions Trophy 2017, The Oval, London, June 18, 2017. Photo: ...
Read Full Post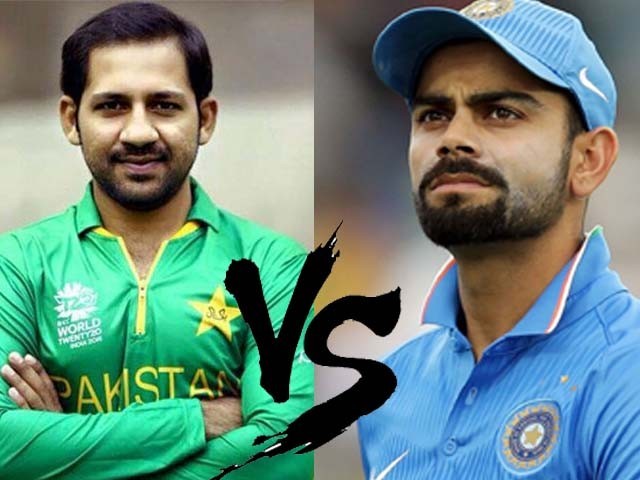 We're a nation of pretenders. We pretend we want consistency when actually we've never witnessed it. We don't live for boring one-sided matches, we crave victory from the depths of defeat, it's who we are, it is what we understand, it is our brand of being Pakistani. Pakistan was a team that stumbled into the Champions Trophy at number eight with no hope of making it through to the semi-finals – it was all going according to the script. In 2017, you're supposed to have your batting back your bowling. Chasing 300-plus scores is a norm and here we have Pakistan ...
Read Full Post
Yesterday's Test match was a befitting conclusion to one of the most engrossing Test series played in recent times. A 2-2 draw in the Pakistan-England series seemed like an appropriate result for both teams who played their level best. It was also an incredible Independence Day present from our team to Pakistani cricket fans; it couldn't have been timed better. Yasir Shah was in imperious form with the ball for Pakistan, taking three wickets in just seven overs on day three.Photo: Reuters Misbahul Haq dedicated Pakistan's memorable victory at the Oval yesterday to the late Hanif Mohammad, who passed away a few ...
Read Full Post
Nine days after Pakistan defied the odds by beating England at the home of cricket, the green shirts suffered an ignominious defeat at the hands of the English at Old Trafford. The culprit was not their inept batting or naïve bowling, but a felon who has always managed to escape the cricketing brains at the helm of the Pakistan Cricket Board (PCB) – consistency. England's Joe Root shares a joke with England's Ben Stokes.Photo: AFP In recent history, Pakistan has had a niggling knack of boasting in their temporary glory – not realising that the job at ...
Read Full Post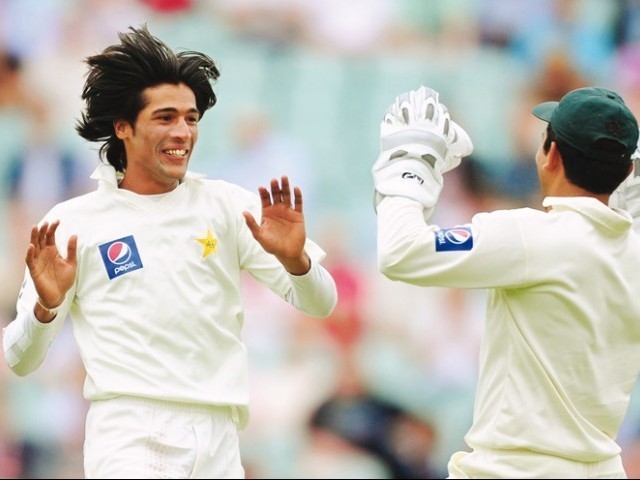 It was on a typically overcast London afternoon that the nation saw its first glimpse of young Muhammad Amir, who had just turned 17 a few months earlier. It took him all of two balls to win over the thousands of Pakistani supporters at The Oval and the millions at home watching their side take on England in the 2009 World Twenty20. Ravi Bopara's uppish drive was well held by Shoaib Malik at backward point and Amir wheeled away in joy, baring all of his uneven teeth. That was the moment the nation fell in love with the precociously talented ...
Read Full Post