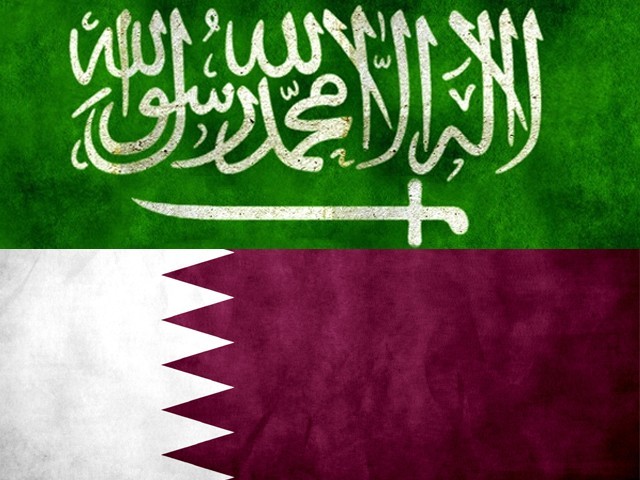 Queen was never my first choice of music when I was an avid music lover during my youth. I guess Freddie Mercury's antics were not really to my taste. I stopped listening to music over the years because I wanted to choose mental clarity over residual ideals that music brings with it. However, there have been several events throughout world politics that have reminded me of Queen and their seminal classic 'Another one bites the dust' – Qatar's expulsion from the fold of 'peace-loving' Arab nations being the most recent example. To everyone who thinks that Qatar's ostracism by its once chummy Arab buddies namely Saudi Arabia, Egypt, the United ...
Read Full Post
Religion is once again being dragged into the profane world of politics as a deflective show of force while people choose other avenues to preserve what is sacred. On November 13, The Times of Israel quoted Prime Minister Netanyahu: "…excessive noise …from prayer house announcement…in many European cities… (and consequently) in the Muslim world… they limit(ed) the volume of the calls out of consideration for the general public." The following day, The Independent reported that citing: "noise pollution, representatives of Israel's Knesset have given their approval to what is known as the 'muezzin bill' banning religious leaders from using loudspeakers or public address systems to summon worshippers for prayers." A ...
Read Full Post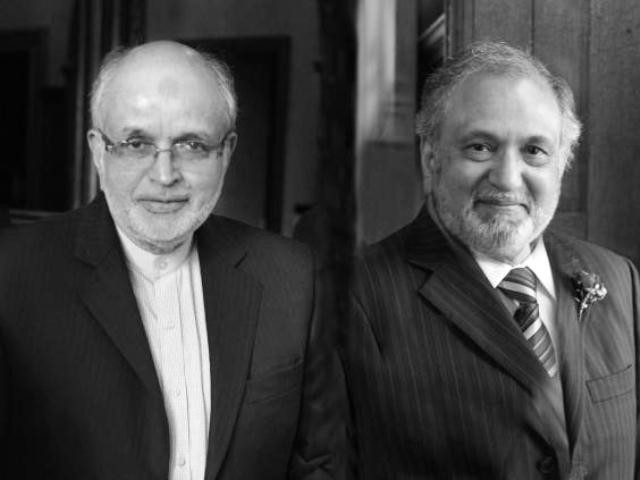 You never think it's going to happen to you… until it does. Just over a week ago, I was in a queue with my four-year-old son. We were waiting for a train ride around the park near my parents' house when I received a phone call from my mum. It was the phone call that nobody ever wants to receive; the phone call that informs you of tragedy at home. Five of my maternal uncles had been shot in Nazimabad, Pakistan. We weren't sure who was alive at that point, but as we took to Twitter, the true reality of the horror was ...
Read Full Post
Whether in Islamic theocracies or places with visible minority Muslim populations, from China to the United Kingdom, the hijab twists conservatives and liberals in their support or opposition to dress normally associated with fundamental religion. We see bullies "rip off" hijabs; one such incident recently took place in New York City. On the other extreme, groups like the Taliban declare, "wear hijab or be disfigured." And they carry out such threats. Nushin Arbabzadah summed up this contrast in The New York Times: "Women may want to express 'solidarity' with Muslim women by covering up. But Muslim women don't need to cover up. This act ...
Read Full Post
The British newspaper, The Independent, sparked a major controversy recently when its editor announced that they would henceforth refer to India's financial capital Mumbai as Bombay, the city's erstwhile colonial moniker. At first glance, the move appears to be a declining and increasingly inconsequential colonial power's feeble attempt to reassert, or at least relive, its imperial glory. Of course as you scratch the surface, an entirely different dynamic is revealed. To fully understand this dynamic, it's worth first exploring the city's journey from Bombay to Mumbai, which has been almost as remarkable as its evolution from a sleepy fishing village to a vibrant metropolis. ...
Read Full Post
In my recent post titled Where are all the moderate Muslims?, published on January 8th, 2015, I opened the blog retelling a true story, here it is; "History tells us a story about a woman who used to throw garbage out every morning as the Prophet Muhammad (pbuh) passed by her house. This was the woman's practice every morning, the Prophet (pbuh) did not reprimand her neither did he change his route. And then one day, the woman did not appear, the Prophet (pbuh), worried to see the woman missing, knocked on her door and inquired about the woman's wellbeing. The woman was so ...
Read Full Post
Have you ever wondered if the international media works for an agenda? I'm sure you have. We all do. We have come across many instances where biases in western media houses have been pronounced loud and clear, so such inferences are only natural. Media's shifting portrayal of Osama bin Laden over the years is just one testimony of that. Being a media studies major, I have studied about the agenda-setting theory, which discusses how the media sets up particular agendas and then feeds news pertaining to that angle to its viewers. It's all about understanding the underlying story behind a ...
Read Full Post
On the morning of January 27, 2014, I was looking up air tickets to fly to Quetta to meet the victims of the Mastung blast. None of my friends or family members were excited about this proposition. Much to their relief, eight of the victims were shifted to the Agha Khan Univeristy Hospital (AKUH) at Karachi the same afternoon. I met 11-year-old Ibtihaj along with a few of my friends that same evening. He was a little overwhelmed, being suddenly surrounded by so many strange faces. A large number of the visitors were of the Hazara community members based in Karachi. Later that day, ...
Read Full Post