Hollywood's obsession with remakes does not seem to be ending any time soon. The least we can hope for is that they at least bring something fresh to the films they are attempting to reinvent. With the fall movie season looming over us, one of the most anticipated films of the season is set to be released towards the end of this month, which actually happens to be a remake of a remake (originality in tinsel-town is in short demand these days); The Magnificent Seven.  Ethan Hawke, Denzel Washington, Vincent D'Onofrio, Byung-hun Lee, Chris Pratt, Manuel Garcia-Rulfo, ...
Read Full Post
Are we on the brink of total lack of creativity in the art of film-making? The year 2015 proved to be otherwise. One just needs to broaden their horizons in their perception of cinema and what it could accomplish. Last year, the world of cinema saw many films that broke preconceived notions of Hollywood and filmmaking in general. A sequel/ reboot that defies critics and audiences expectations, a period piece proving that melodrama can narrate strong storytelling and a stop motion animated film that proved to be more 'real' and touching than most live action films out there. After reviewing countless ...
Read Full Post
Violent, bloody and unapologetic; that's why I love Quentin Tarantino films. His work entrails a certain love for cinema which sadly lacks in many major Hollywood productions today. The Hateful Eight is a good reminder as to why his vision is still relevant in the world of cinema today. Photo: Publicity With The Hateful Eight, Tarantino marks his second take towards the Western genre. The story starts off a decade (or so) after the American Civil War. An American landscape that may have, for the time period, resolved the issue of slavery but the social/racial backdrop still ...
Read Full Post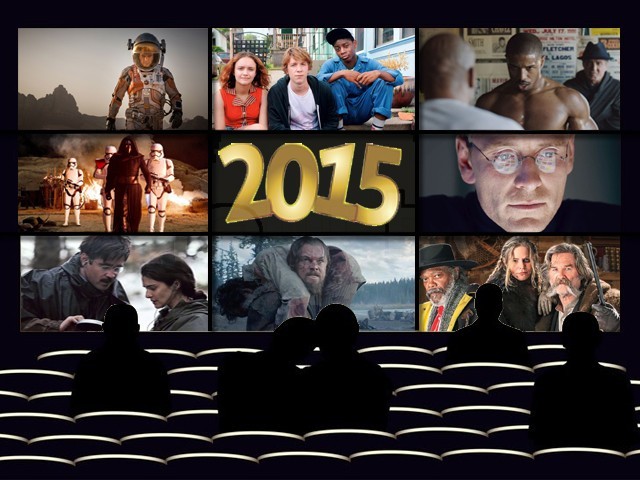 2015 has been a great year for Hollywood films. I personally can't think of the last time there was as much anticipation for the movie calendar as there was this year. We saw the return of beloved 70's and 80's icons like Rocky Balboa, Han Solo, Max Rockatansky, The Terminator (for better or worse), a 70-year-old director, George Miller redefine the action genre and the most beloved movie franchises – Star Wars and Rocky – got rejuvenated. So naturally with the year coming to an end it's only fair that we talk about the films that we loved the ...
Read Full Post