Fourty-eight teams. Now that would be a long list of participating countries to remember. I, for one, wouldn't make it past 15, 20 tops. But fourty-eight!? You have got to be kidding me. The Fédération Internationale de Football Association (FIFA) decided to expand the leading global tournament to a whopping 48 countries from the current perfectly reasonable number of 32 teams, starting from the 2026 FIFA World Cup. The sport's world governing body, in a landmark unanimous vote, chose to increase the countries at a meeting held in Zurich on Tuesday. Current FIFA president, Gianni Infantino, has been the driving ...
Read Full Post
Right at the outset, let me apologise for this rant. I do not normally criticise or write negative reviews, but this time around, it just felt like I should say something on behalf of the common, harassed and saddened citizens. This ensuing blog is about a stage show on television, like the numerous we see regularly. There is this lady and there is a lot of her. Most of it is showing. She is dressed in black and her smile never goes away. Around her are 20 young men, all dressed in white and they are all gawking at her. The ...
Read Full Post
Bombay Velvet is a noir crime drama set during the 50s-60s era. It is directed by Anurag Kashyap, the man behind movies which have evolved into cult classics, such as Gangs of Wasseypur, Ugly, Dev D and Black Friday. Bombay Velvet's protagonist is Johnny Balraj (Ranbir Kapoor), an ambitious street hustler-cum-boxer, fighting in the pits for the adrenaline rush. The major part of the movie pivots around the rise and fall of Balraj, from the obscure mediocrity of street hustling to becoming a manager of the most happening club in town, of course known as Bombay Velvet. How he traverses that journey should be seen by the audience themselves. [caption id="" ...
Read Full Post
"In the long run men inevitably become the victims of their wealth. They adapt their lives and habits to their money, not their money to their lives. It preoccupies their thoughts, creates artificial needs, and draws a curtain between them and the world." – Herbert Croly Case 1 His name is Doodh. If you're wonder why, that's because he had a dark complexion when he was born and was of very humble beginnings too. His mother thought that the name Doodh would somehow improve his complexion and bring wealth – and it did. Doodh is rich, and his complexion is lighter than it was at birth, ...
Read Full Post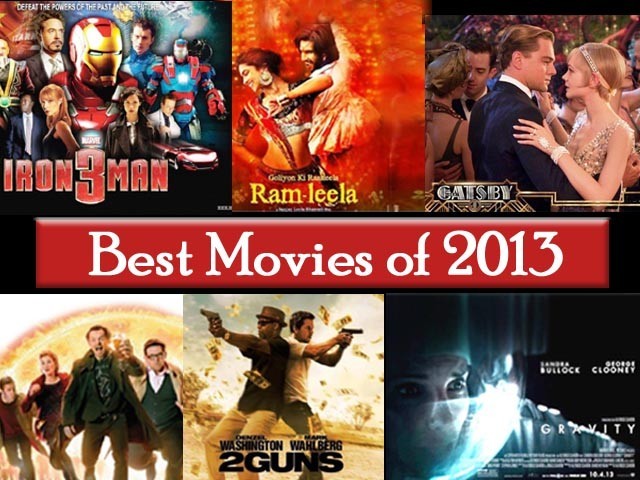 Having seen this world up close and personal, I decided to reject it and build my own reality – a reality that was filled with movies, funny pictures of cats and a pinch of tobacco. These have been my friends and have given me much-needed hours of pleasure and escape from the insanity of this world. Although some of these movies gave me only temporary respite, others lingered long after I had watched them. Some made it necessary for me to look back at life from a different perspective and so, movies have been, for lack of a better ...
Read Full Post
I've always been disappointed by movies based on books that I've read because the director usually fails to bring the literary ingenuity to justice in the film. That's why I made sure I didn't read The Great Gatsby when I watched the movie, so that I could witness Baz Luhrmann's magic on screen without constantly comparing it to the book. After all, he did a pretty decent job with Moulin Rouge and Australia! The Great Gatsby starts off with Nick Carraway (Tobey Maguire), a depressed insomniac, trapped in a sanatorium, going down memory lane and recounting the days of his enigmatic youth. He keeps ...
Read Full Post