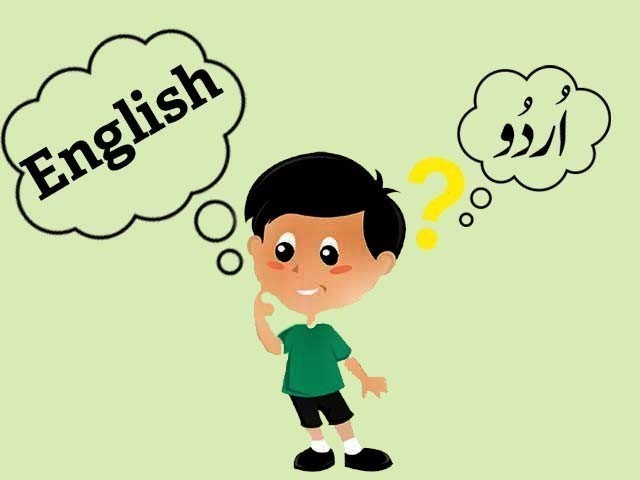 My twins are almost three-years-old and they can't speak Urdu, my 'mother tongue'. They hear it being spoken around the house, and occasionally I may try to converse with them in Urdu but truth be told, it doesn't come naturally. As first-time parents, we did get the infamous lecture that we should only speak to our children in Urdu or else they will never be able to speak the language. People would say, "Don't worry, they will learn English at school but you must speak to them in Urdu." The common fear is that our children will drift away from their cultural heritage. Most people believe that language is what will keep our ...
Read Full Post
I always knew Saba Qamar was good, but this good? She is going 'toe-to-toe with Irrfan Khan and still holding her own version of good. Pakistani diva's Bollywood debut Hindi Medium's official trailer has just dropped and it's safe to say that we are all highly impressed. The great Italian filmmaker Federico Fellini once said, "A different language is a different vision of life." While his statement might ring true anywhere on God's green earth, but in our part of the world, it reaches gospel status. Photo: Screenshot Photo: Screenshot Being in a country where multiple languages are spoken, ...
Read Full Post
In June of 2016, I gave interviews and follow-up interviews at what they called a "social corporate enterprise" for my first job, fresh out of college. I was sceptical. I wasn't sure I wanted to work for a non-profit foundation, even if I got in. But an interview is an interview and you give it your best. That is what I did. Eight months in and I have been working, churning out words as a content developer and wordsmith, to inform people about what the Aman Foundation does in the verticals of health and education. But have I really made any difference? I'm ...
Read Full Post
Morocco – a country filled with diverse culture, memorable sights, sounds, and a remarkable cuisine. There are so many things that make this country stand out in my eyes. The divine bed and breakfast boutique hotels known as 'riads', the beautiful resorts, and the list goes on. My trip lasted a total of ten days, and started in Casablanca, followed by Marrakech and Fes. "Mystical" is the one word that describes my trip to Morocco the most. As I walked down the streets, I felt everything was alive around me. The atmosphere was thriving, and the energy was inexplicable. Women were ...
Read Full Post
I studied at the Beaconhouse School system for 13 years, but I have never felt this ashamed to call myself a Beaconhouse Alumni. A few days ago, your branch in Sahiwal issued a circular banning the use of foul language in school and classifying foul language as hate speech, abuses, taunts, and Punjabi. Letter from beaconhouse. Photo: Mangobaaz The central issue is not the ignorant and outright discriminatory letter issued by your administration. It is not an isolated event or just a grammar mistake made by your branch. It goes far beyond that. The issue is that ...
Read Full Post