Bollywood cannot be credited with producing the most sensitive of films, and although there has been a welcome change in the recent past, there is still a long way to go in terms of appropriate and sensitive representation across genres. While genres such as romance and comedy are actively dissected regarding how they often portray skewed gender relations on screen, one genre which probably needs to be spoken more about is that of Bollywood horror films. The roots of horror as a genre in mainstream Indian cinema can be traced back to the Ramsay family production during the latter half of the ...
Read Full Post
In recent years, The Conjuring series has become immensely successful both critically and commercially. In the wasteland of cheaply made and by-the-numbers horror flicks, The Conjuring and The Conjuring 2 are undoubtedly one of the few exceptions of how to successfully execute the horror movie formula with a studio budget. However, this success has unfortunately led studio executives to milk the Conjuring cow for all it is worth, which has meant low-budget spin-offs that cash on their minute connections to the Conjuring movies but aren't nearly as good as them. The Nun is the latest film to join the Conjuring universe. Unlike ...
Read Full Post
In the era we live in today, we have made peace with the fact that no matter where we are or what we do, we are surrounded by the media. Politicians in particular have a love-hate relationship with the media, a relationship that clearly leans more towards the 'hate' aspect. The media's job is to keep a close eye – perhaps too close – on politicians, especially since they never match up to the public's expectations, which in turn is why politicians hate the media. The media will call its constant hounding and meddling 'journalism', while the politicians call ...
Read Full Post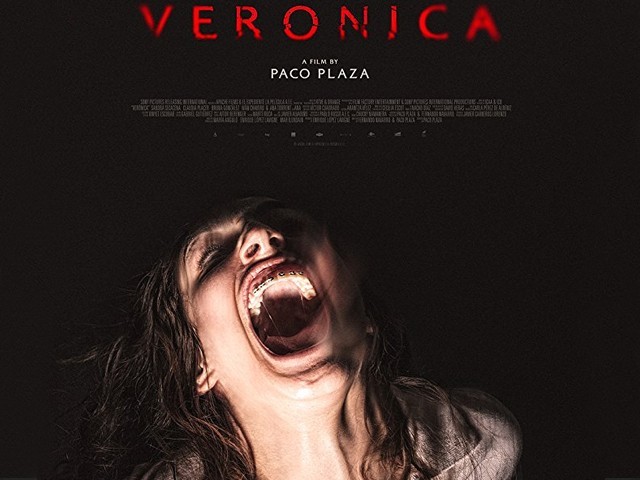 More often than not, some of the best films go unseen or get swept under the rug simply because they aren't in English or don't have the budget or marketing of big studio blockbusters to reach a large enough audience. These films instead have to rely solely on the buzz they generate to be successful, and while that's a sad reality, it's at least comforting to know that such films reach the right audiences who actually make an effort to seek them out. Such is definitely the case for the film in question – Veronica, the Spanish supernatural-horror flick that has ...
Read Full Post
If there's one genre that Hollywood can't get enough of, it is the horror genre. And understandably so, horror films are cheap to make, even easier to market and can almost always guarantee increasing returns, regardless of their critical reception. The Insidious franchise is one of the prime examples of this. Launched in 2010 by director James Wan's Insidious, the franchise has accumulated $370 million worldwide with its three films. This is highly impressive because all three films had production budgets of $10 million or less. Insidious: The Last Key is the fourth and latest instalment in the franchise. And like the Conjuring franchise did ...
Read Full Post
When the first Conjuring movie came out in 2013, horror genre aficionados were ecstatic. Cutting through myriads of uninspiring horror flicks, The Conjuring was a breath of fresh air which brought forward original storylines and gut-wrenching horror scenes that kept you at the edge of your seat throughout its duration. However, the movies that have come after it simply repeat the story in a less powerful way. The computer-generated imageries (CGI) have become bland and there is no element of surprise left. Even The Conjuring 2 failed to impress and Annabelle (2014) was equally disappointing. Perhaps it is because of these misses and dupes that the franchise has decided ...
Read Full Post
Remember, back when we were kids, how darkness used to scare the living daylights out of virtually all of us. Few phobias are more common across the broad spectrum of humanity than nyctophobia and first time director David F Sandberg has exploited this most primal of human anxieties to turn darkness itself into a coldblooded antagonist. But, somehow, instead of frightening the heck out of you, for most of its running-time, Lights Out just makes you annoyed with the dark.
Loading ...
Teresa Palmer and Gabriel Bateman.Photo: Warner Bros The movie started life as a three-minute short film which ...
Read Full Post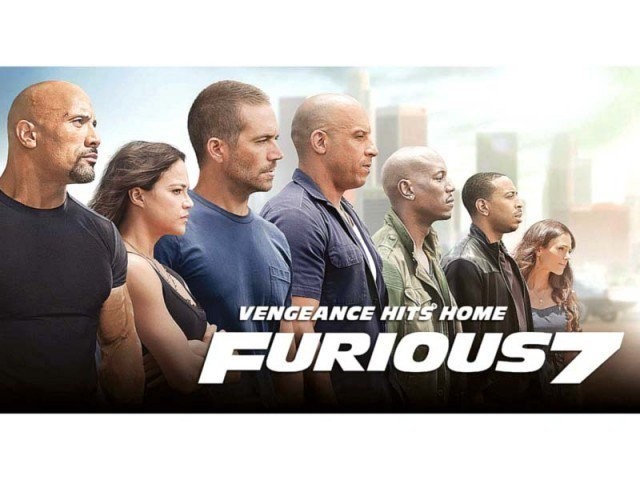 Who knew that Rob Cohen's The Fast and the Furious (2001) would lead to the creation of a movie franchise that would have seven installments and would earn over millions at the box office? Recently released Fast and Furious 7, or simply Furious 7, is a sequel to Fast and Furious 6 and has all the major characters from the previous film reprising their roles. Set in Los Angeles, Tokyo, Azerbaijan and Abu Dhabi, Furious 7 takes viewers on an exciting ride through high speed chases, car crashes and one-on-one fights that can leave one glued to the screen. Photo: IMDb The 'last ride' idea comes from a ...
Read Full Post
Annabelle was eagerly awaited on grounds of being the prequel to what is being called one of the best haunted-house movies ever. While The Conjuring was laden with original concepts and a spooky aureole, Annabelle, though not a bad horror flick, failed to live up to the expectations. Of course, with a great movie like The Conjuring already on board, expectations ran high but Annabelle did no justice to the masterpiece it followed. The movie isn't bad. But it does not deliver the hair-raising spooks and flabbergasting little wisps of instantaneous shock that its predecessor did so well. While its parent film, The Conjuring, had sudden bursts of fright with its "clap, clap", Annabelle had ...
Read Full Post