Over the decades, Disney has mastered the art of recycling popular stories and fairy tales and turning them into either animated or live-action cinematic adventures that charm audiences while also dominating the box office. After all, some of their highest grossing ventures, such as Frozen (2013) and Beauty and the Beast (2017), have been inspired in a similar fashion from existing works. Their latest foray into the fantasy adaptation is The Nutcracker and the Four Realms, a live-action reimagining of a Christmas classic. Directed by Swedish filmmaker Lasse Hallström, the movie is based on both, ETA Hoffmann's story The ...
Read Full Post
If you read Madeleine L'Engle's fantasy novel A Wrinkle in Time as a child (or even as an adult for that matter), then chances are that your mind's eye probably didn't conjure up an image of Oprah Winfrey in a blonde wig whenever the character of Mrs Which appeared in the story.  And if you were to come up with a fantasy casting for a movie adaptation of the 1962 classic, then once again, blonde Winfrey probably wouldn't have been the first person you pictured in that role. Photo: IMDb But that somehow is exactly what we're getting in the ...
Read Full Post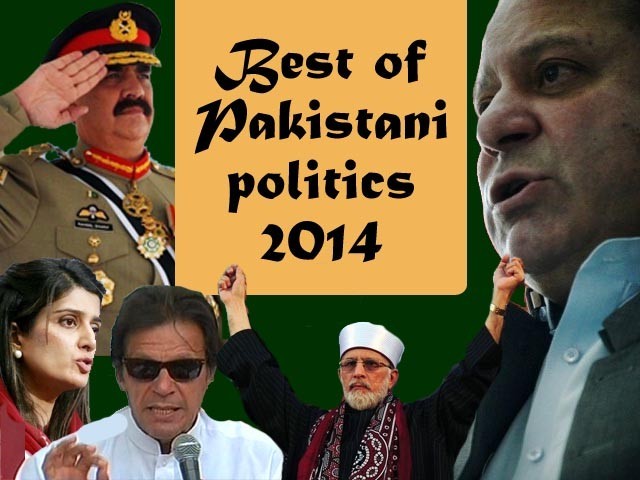 It's December, which means it is awards season. It has been a roller coaster year filled with action, romance, suspense and adventure. The Academy of Pakistani Politics has had a particularly tough time shortlisting the nominations this year. However, after much thought, we are finally ready to declare the following winners: Murad Saeed for Fight Club Also, Arsalan Iftikhar for Father of the Pride. Sheikh Rasheed. Sheikh Rasheed: "Jab doodh ghar araha ho toh award lenay kee kya zaroorat hai?" Photo: File Gulu Butt for Terminator: Model Town Gulu Butt: "Hor hor dabang dabang… I mean I apologise to the glass I broke." Photo: ...
Read Full Post