In the span of four months, Netflix has released back to back features based upon the life of one of America's most prolific serial killers: Ted Bundy. This focus has unsurprisingly caused some 'good Samaritans' to believe that someone in charge at Netflix also happens to be a secret Ted Bundy groupie.  The 110-minute long feature titled Extremely Wicked, Shockingly Evil and Vile is a very accurate title for Bundy's bio, if you ask me. The movie is based upon the memoirs of Bundy's former girlfriend Elizabeth Kloepfer (played by Lily Collins), and as the story is told from her ...
Read Full Post
Two and a Half Men premieres its 12th and final season on October 30, 2014. Twelve seasons. Even comedy giants like Seinfeld and Friends didn't make it this far, getting nine and ten seasons respectively, clearly showing how successfully this show has been received by the audience. A lot of the fame can be attributed to the star-studded cast the show has; with the controversial yet famous Charlie Sheen being in the lead role for the first eight seasons, to getting Ashton Kutcher taking over "the ashes" of Sheen. Meanwhile, many huge celebrities also made regular appearances on the show, some prominent ones being Sean Penn, Megan Fox, Steven Tyler and Mila Kunis. Despite the ups ...
Read Full Post
On Monday, March 31 'How I Met Your Mother (HIMYM)' aired its series finale, and boy was it an emotional moment for all of us. This means that no more of Lily, Marshall, Barney, Robin and Ted having a drink at MacLaren's Pub, no more of Barney's flirt spree, no more of Ted's sometimes exciting, sometimes painfully boring quest for true love and no more of anything legen…wait for it…dary. Unfortunately, the finale didn't pan out as per my expectations. It was an 'okay-ish' end to what truly was a great show. It didn't quite feel like 'How I Met Your Mother' but rather ...
Read Full Post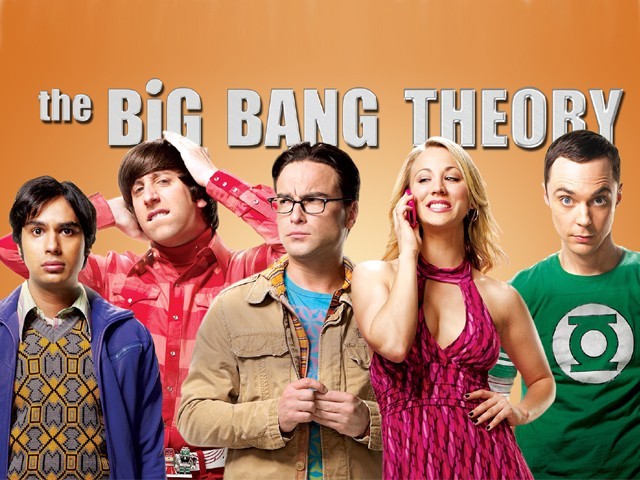 Although it has become somewhat of a fashion to criticise mainstream things and the same is also true for The Big Bang Theory, we must not forget that it is called 'mainstream' for some reason. You've got to agree… they were given an unlikable subject and they turned it into something hilariously appreciable. If you still haven't seen the show (and you better have a good excuse for that), here are nine of the most compelling reasons I thought of for you to watch The Big Bang Theory. 1. Doctor Sheldon Cooper, Bazinga! Doctor Sheldon Cooper, a theoretical physicist and the King of Nerds, ...
Read Full Post