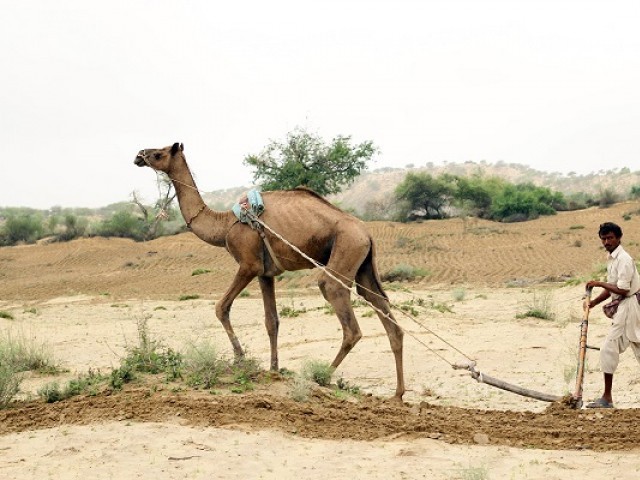 The desert of Tharparkar spreads over 19638 sq km in southern Sindh, Pakistan. It's known for its rich culture, religious harmony and arid lands that turn green after the yearly rainfall. Since its origin, Thar has been infamous for its droughts. After three years of continuous droughts, the people of Thar are hoping for a surplus harvest this time around. It's one of the most peaceful areas of Pakistan and is ingrained with a beautiful culture, a unique geography, and hospitable people. I moved to Thar in 2013 from Sanghar, where I have been practising photography and developing documentaries ...
Read Full Post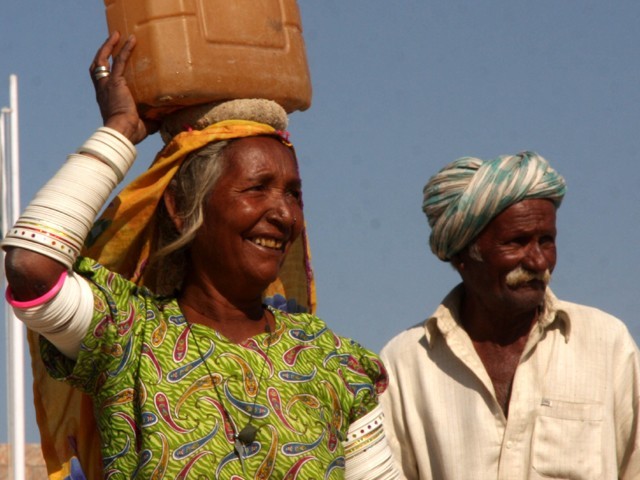 While I was standing at the functioning Reverse Osmosis (RO) Plant in Mithi after getting a tour of the area, I was struck by the vastness of the Thar landscape. I wanted to get away from all the technical talk about water and go outside to immerse myself in that great expanse. It was a sunny Friday morning. I stepped outside to stretch my legs. The blazing sun was decked high in the azure sky. The dessert land was peppered with dusty green shrubs. I saw a couple of young Thari women, clinging to each other, like a flock of birds. ...
Read Full Post
As a child growing up in Karachi, in PECHS, I just had one dream, one day I will go bridge kay us par (across the bridge, to the other side). The Kala pull was the Berlin wall of my world. Every rickety road I travelled on only strengthened my desire. Every night I slept with a pillow on my rear end, dreaming of the perfectly paved roads on the other side of the bridge. I even wrote a poem, "I have a dream that one day we will live in a city where we will not be divided by the imperfections in our roads ...
Read Full Post
The recent reports of peacock deaths in Thar, Sindh, have given rise to serious questions concerning the wildlife department and the media. It is estimated that around 200 peacocks have perished due to the outbreak of a highly contagious disease. The disease is commonly referred to as Nokesal Rani Khet (New Castle disease). It is said to be transmitted from chickens. It is also alleged that the change in rainfall patterns could also be responsible for the spread of the disease. Sadly, the response one gets for voicing concerns of these 'bezuban' (mute) animals is disappointing. It cannot be denied that ...
Read Full Post
Are you aware, ladies and gentlemen, of what Tharparker's peacocks are going through? According to a news report a strange disease is stalking them. The infected bird develops a bulge in the neck which keeps growing and then bursts. From this sore a worm crawls out. The beautiful bird turns blind and pretty soon stops breathing. The report says in Khipri and Islamkot areas of Tharparker district the situation is so bad that as many as 10 birds are dying a day from the mystery disease. The Thar peacocks did not have it easy even before this epidemic, the ever-expanding human settlements ...
Read Full Post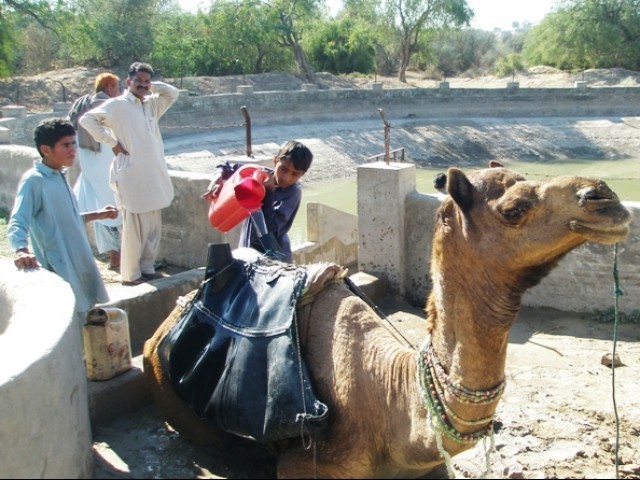 When I was penning my thoughts to share with you all, water was pouring down from the clouds in Karachi. Rain drops were splashing on my window and with each drop that dripped I pictured water traveling down the Himalayas, through the streams and rivers, making its way to the ocean, changing into vapours, reaching the skies and then pouring outside my window. The beauty of the water cycle system is bewildering! When this precious water floods our streets and finds its way to the drains, I feel we could do so much with this it only if we knew ...
Read Full Post