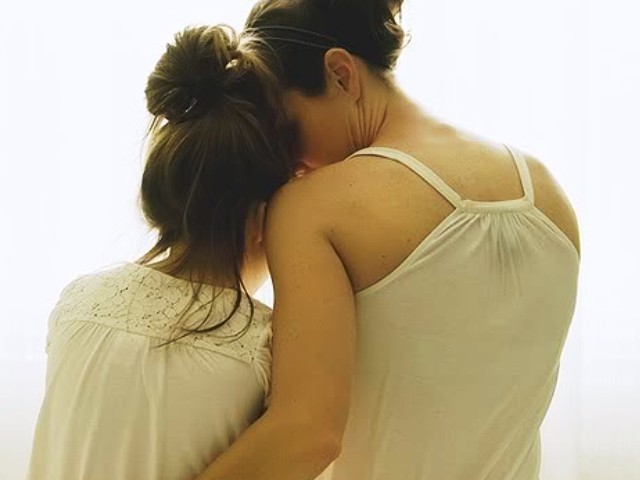 Raising a young mind can be a challenge every day. I don't mean the physical kind of challenge of running around trying to get them to study or do their chores, all the while keeping an imaginary scorecard of their meals! By "challenge" I mean the mental kind that comes with raising a vibrant and inquisitive mind. I am lucky to be the mother of a nine-year-old girl. A curious mind keeps throwing curveballs at me and I have to walk a tightrope knowing full well that the answers will mould and shape her. Lying in certain situations can be ...
Read Full Post
According to the World Bank data, in the years falling between 2011-2015, only 2.5 per cent of Pakistan's total revenue was spent on education. This miserliness and misappropriation of the country's priorities towards education is apparent in the sad state of its textbooks. The education sector is barely using its funds to invest in publishing new versions of textbooks, and spares it only to republish the out-dated versions every year. Having been a tuition teacher, I have noticed that the Pakistan Studies textbook by Professor Abdul Qadir Khan has been republishing its very first edition of the book since 2005. ...
Read Full Post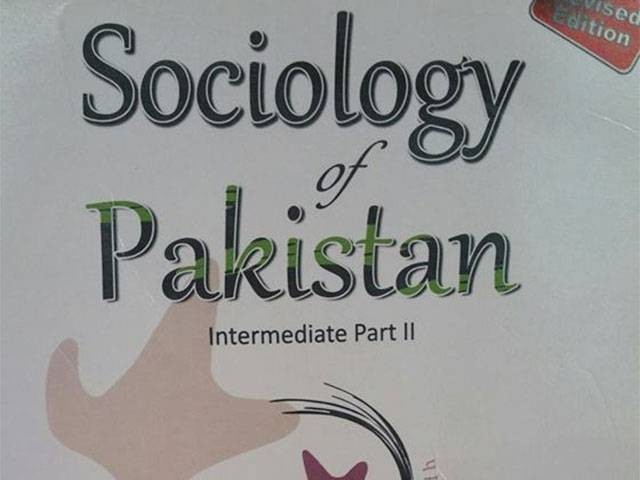 Textbooks play an important role in building the world view of students. In a country like Pakistan where the reading culture is non-existent, these books serve as primary sources of information for a huge chunk of society. Khursheed Kamal Aziz also known as K K Aziz began his book 'The Murder of History in Pakistan' with the following words, "In every country, the textbook is the primary implement of education at the school and pre-university stages of instruction. In Pakistan, it is the only instrument of imparting education on all levels, because the teacher and the lecturer don't teach or ...
Read Full Post
"No one is born hating another person because of the colour of his skin, or his background, or his religion. People must learn to hate, and if they can learn to hate, they can be taught to love, for love comes more naturally to the human heart than its opposite." – Nelson Mandela Too often we underestimate the importance of empathy and compassion. We find faults in others, criticise them for their behaviour, and often turn a blind eye to their suffering when it should actually be much easier to try to understand and relate. For two fresh graduates, the message was loud and clear. Imran ...
Read Full Post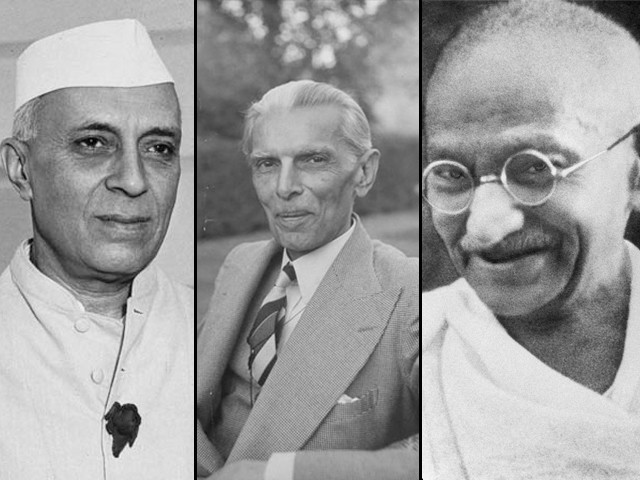 My article is in response to the perplexing as well as thought-provoking piece by Taha Shaheen on the Express Tribune titled Of biased history: Wait, wasn't Nehru the bad guy? The mentioned piece is besieged with the ever-present dilemma in our liberal section of society; a section which is trapped in the intense struggle of bringing together and reconciliation between India and Pakistan. It really baffled me how this way of thinking considers historical personalities, facts and narrations, as well as the building of political history based thought process. This, however, is not an exceptional example of a confused mindset. There a few others as well who always ...
Read Full Post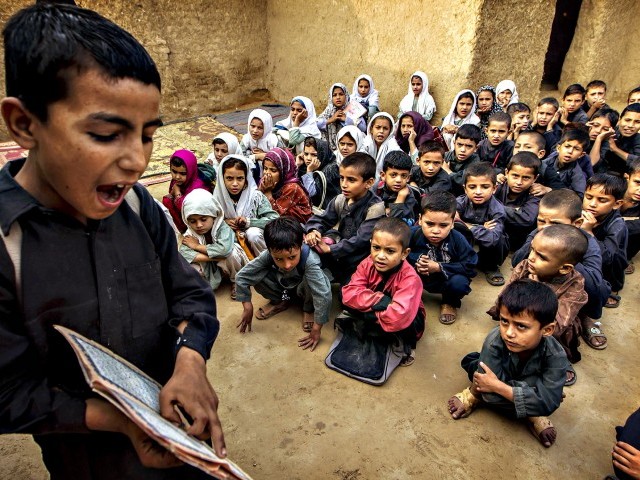 As the Twin Towers came crashing down in New York City on September 11, 2001 an eight-year-old boy remained unmoved some 7,000 miles away in Lahore as the horrifying images unfolded before him. The boy then, descended into a mode of celebration upon discovering that the towers were in 'non-Pakistani' territory and that a significant majority of the dead were non-Muslims.  This boy was no suicide bomber in the making. He was not the product of an extremist madrassa nor was he the son of a jihad veteran. In fact, this was a boy who was being educated at one of the finest institutions this ...
Read Full Post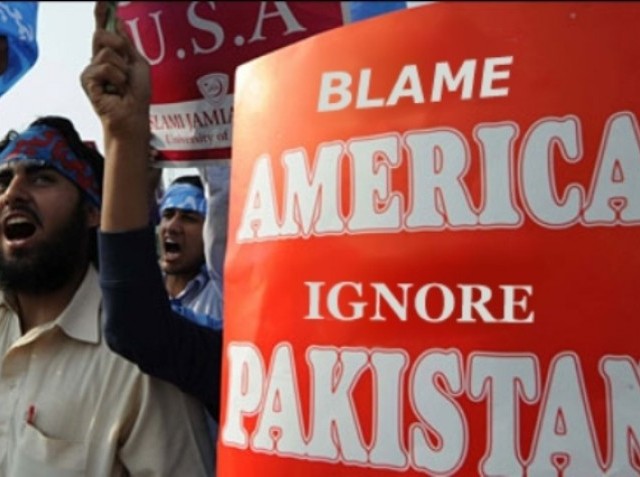 I read an article written in The Express Tribune yesterday by veteran journalist Nadir Hassan, titled "What if the conspiracy theorists are correct?". In his piece, he said that all anti-US conspiracy theories of recent years have proven to be true. He also expressed the view that it is possible to be both anti-US and anti-Taliban at the same time. I was surprised at the lack of understanding displayed by the esteemed writer. Conspiracy theories, by definition, cannot be proven either right or wrong; as far as anti-US conspiracy theories are concerned, he just glossed over a few of them ...
Read Full Post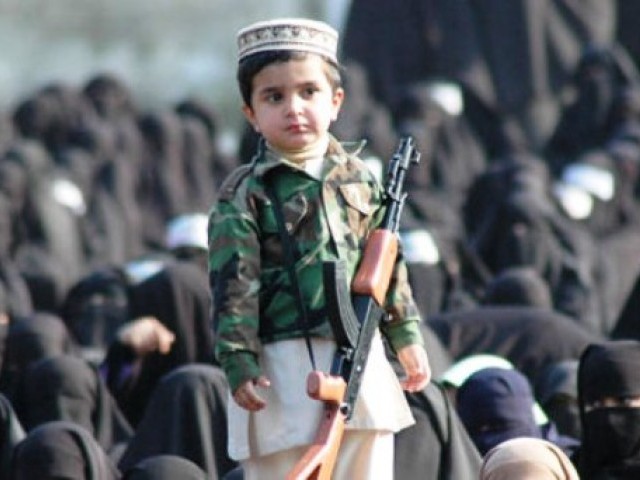 Imagine that you learnt the alphabet and numbers with images of Kalashnikovs and tanks instead of apples and oranges. During the mid to late 1980s, a USAID funded project printed millions of textbooks in Peshawar. The funds came from Saudi Arabia and the books were distributed amongst school children in Afghanistan and in new madrassas across Pakistan. These textbooks were prepared to indoctrinate. Specialists from the Afghanistan Centre at the University of Nebraska Omaha received nearly $60 million to develop a curriculum, which glorified jihad, celebrated martyrdom and dehumanised invaders. By the mid-1980s, the Afghan mujahedeen were bleeding the Soviet Union, hastening her economic collapse ...
Read Full Post
Our society is a strange amalgam of truths and lies, falsities and pieties. Many versions of truths have been released, over time, by the state machinery of our nation and they keep evolving, changing and sometimes moving in a diametrically opposite direction than their former self. To a common individual who is a part of the society, the first version comes off the textbooks – the state's chief tool of moulding minds. To take a bird's eye view, the chief notions a student's mind collects from such books are fairly clear and general: that India is our greatest enemy; that ...
Read Full Post