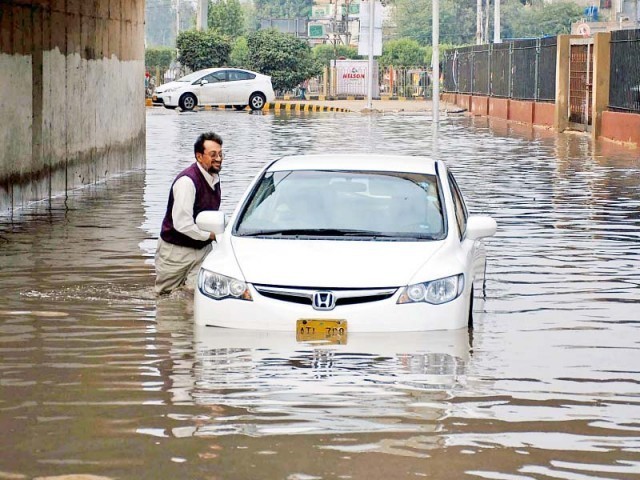 Karachi has a love-hate relationship with the monsoon season. While Karachiites long for rain throughout the year, we shudder at the very thought of prolonged downpour, flooding, destruction and power outages that are inevitably associated with it. The last time this city truly got to enjoy the rainy season was during Mustafa Kamal's tenure, when despite drains heavily clogged with rainwater – especially the Gujjar Nala and Neher-e-Khayyam – alternate drainage arrangements were made and the citizens were spared the entire rain-related trauma. Things are much, much different now. With monsoon rains that are imminent and expected any day now, infrastructure ...
Read Full Post
Friday, May 18th. My 17-year-old says to me, "A 17-year-old Pakistani exchange student died in the Santa Fe school shooting. I saw it on social media." These Are The Victims Of The #SantaFeHighSchoolShooting. Let us remember them:Sabika SheikhAnn PerkinsAngelique RamirezShana FisherKim VaughanChris StoneCynthia TisdaleChristian "Riley" GarciaJared Conard BlackKyle McLeod pic.twitter.com/8ceg889DP4 — Khary Penebaker (@kharyp) May 19, 2018 I immediately checked the headlines on leading newspapers from Pakistan, unreported at the time. It was a little after 4pm in the US. The first thought that crossed my mind was, do her parents know? What if they don't? What if they find out from social media? Why did this have ...
Read Full Post
In what was arguably the upset of the century, Hillary Clinton was defeated by Donald Trump in the US presidential elections last year. Almost everyone was convinced that the greatest democracy in the world would, for the first time in its history, elect a woman as head of state. Pakistan – a long-term US ally in the 'war against terrorism' – was monitoring the situation closely. The country's most revered commentators started off by joining in the chorus of making fun of the fact that Trump, a business tycoon, was even in the race, conveniently ignoring that most, if not all, of our politicians are ...
Read Full Post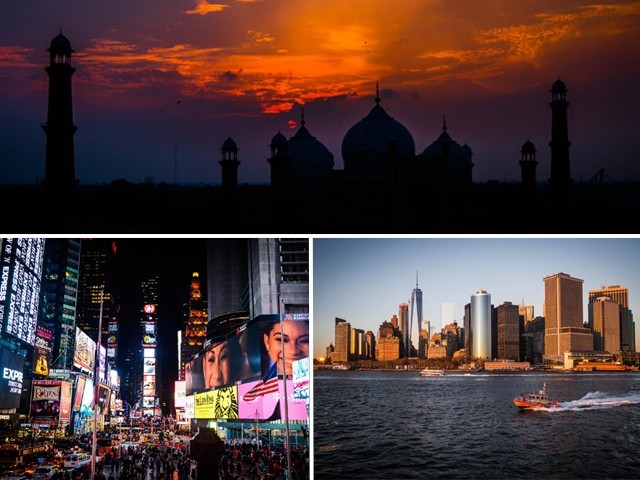 My love for Pakistan is unfathomable! From the lush green valley of Chitral to the hustling bustling streets of Lahore, my love for my country has, in fact, grown over time. Pakistan is my home – mom's food, sister's amazing chai, random hangouts with school friends, street food, the streets of Lahore; the list of things I absolutely adore about my home is unending. When I came to the US, initially I thought this journey was more like a survival challenge for my existence. I was nostalgic and missed everything about home. But now I feel those things are not missed so much ...
Read Full Post
I haven't written many articles or newsletters this year. Part of the reason is that I've been busy on other fronts, in my personal life as well as working on a couple of new book projects, plus launching a modest book-publishing venture (the website is still a work in progress). But I also don't think the world needs a steady stream of op-eds and tweets, opinions and "quick takes", from me, any more than it needs them from anybody else. Part of our problem these days is that we all have all too much to say. So I'm writing now to say something I ...
Read Full Post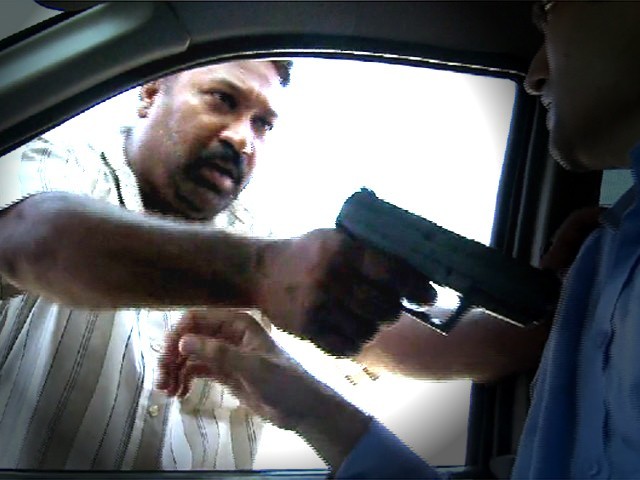 What is the chance of a bad outcome, like death, in Karachi? Based on anecdotes circulated on social media and what you read in the news, you might assume that chances for a series of unfortunate events remain high in this city. This conception prompted a friend to do some calculations to gauge the chance of an unexpected death in Karachi, compared to any major metropolitan city in the US. Assuming how the calculations were fairly accurate, the bottom line was intriguing. The likelihood of an untimely, unexpected death was similar in the two places. Comparing the death rates in Karachi with other cities and countries was perhaps meant to ...
Read Full Post
I took a moment of silence. A long moment… as I struggled to sort through my emotions while I watched the breaking news reports that gunshots had torn through Emanuel African Methodist Episcopal Church in Charleston, South Carolina, around 9pm Wednesday. Nine people gathered for a prayer meeting were killed. The shots were fired by Dylann Roof, a white man in his early 20s, who entered the church, worshipped with the members and later opened fire. The massacre will be investigated as a hate crime, Charleston Police Chief Greg Mullen said. However, by definition, it was a domestic act of terrorism and the gunman, a terrorist. As ...
Read Full Post
While we were still in the process of recovering from the dumbfounding FIFA fiasco and the horrendous IRS hacking, the odiously toxic news of live samples of anthrax being  shipped 'mistakenly' by the Department of Defence (DoD) to different parts of the country and South Korea further contaminated the airwaves. While one cannot stay away from crying bloody murder when such an incident, a rather unforgiving event, occurs, bringing back awful memories of Union Carbide and Chernobyl, Pentagon officials assured people that nothing earth-shaking took place and there were no reports of exposure to the deadly bacteria. "There is no known risk to the general public, and there are no ...
Read Full Post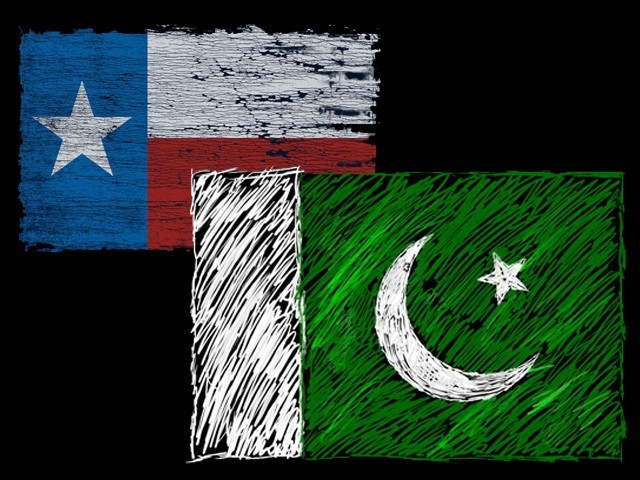 You make a football for the world to kick (even though we don't play football) and I cheer you on! You give a speech at the United Nations (UN) and I cry tears of pride and joy! You win a cricket match and I clap till my hands hurt! You get nominated for the Nobel Peace Prize and my chest bloats with pride! You discovered the Higgs Boson and I am enthralled! Proud is too small a word! You take the first Oscar for your country and I scream out the news to the world! You produce the most divine mangoes in the whole wide world and ...
Read Full Post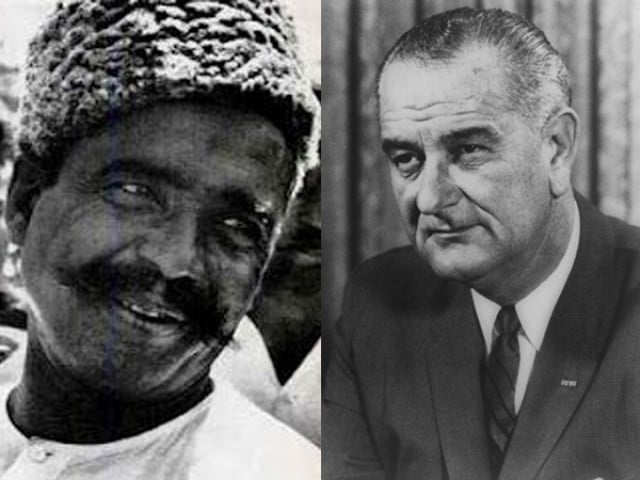 I don't know if many people are aware about the unusual friendship between former United States President Lyndon B Johnson and a camel cart driver from Karachi, Pakistan. The friendship can be traced back to the early 1960s when, during an official visit to Pakistan, Lyndon Johnson – vice president at the time – saw a man standing on the street in Karachi with his camel, waving at the vice-presidential motorcade. Johnson asked a Pakistani government official to introduce him to the 'camel guy'. The camel cart driver, Bashir Sarban, was extremely excited to shake hands with the vice president. He introduced himself in whatever ...
Read Full Post