During the series against World XI last year, I wrote on Ahmad Shahzad. Roughly nine months have passed and here I am writing about the same person again. He was playing selfishly back then and now he is allegedly playing with substance abuse.  The Pakistan Cricket Board (PCB) has not officially stated the name of the cricketer involved in the doping test, however, they have confirmed that there was someone who tested positive. Reports have been surfacing that this "mystery man" is Shahzad. To be honest, it would not be a surprise if this turns out to be true. Not much ...
Read Full Post
While movies should solely be judged on artistic merit, contemporary cinema is not lucky enough to have been afforded this particular luxury. Amongst various other influences, one factor that can really seal the fate of a modern movie is whether it can pass the Bechdel Test. For the uninitiated, the Bechdel Test asks whether a work of fiction features at least two women who talk to each other about something other than a man in the movie. While the aforementioned test might sound arbitrary to some, its primary purpose is to call attention to gender inequality in fiction. For the record, numerous of recent ...
Read Full Post
Anyone would agree to the fact that Arnold Schwarzenegger – a bodybuilding icon, an action hero and a true international star – is one of Hollywood's biggest success stories. He has been successful not only in winning the hearts of many generations by his famous quote "Hasta La Vista, baby" from Terminator, but also by winning the votes of the people and becoming the 38th Governor of California. However, one thing Arnie has not been able to achieve is praise for his acting skills. But that might change in the coming few months. The trailer of his upcoming movie,  Aftermath, co-starring Scoot McNairy and Maggie ...
Read Full Post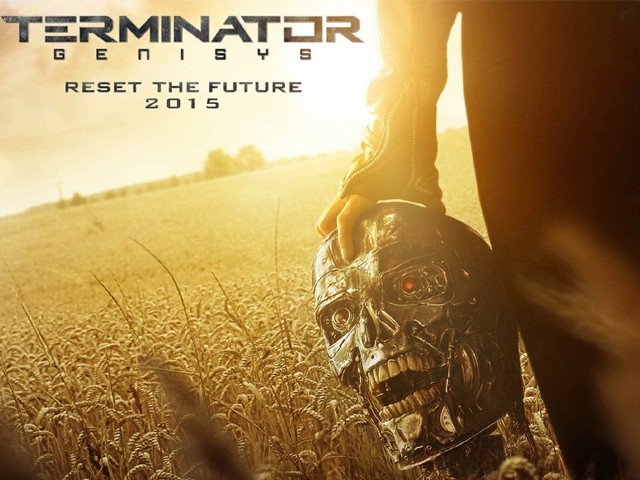 One of the most distinctive and prominent works of Arnold Schwarzenegger's life is the Terminator series. The first instalment of Terminator hit cinema screens back in 1984, directed by James Cameron. Within 30 years, the Terminator franchise has launched five chapters. The recently released Terminator Genisys has hit cinema screens, featuring none other than the king of action Flicks 'Arnie'. Terminator Genisys starts when John Connor (Jason Clarke) sends Lieutenant Reese (Jai Courtney) back in time to save his mother, Sarah Connor (Emilia Clarke), for the sake of his own survival. Once there, Reese comes face to face with the Terminator (Schwarzenegger), who is already programmed to save ...
Read Full Post