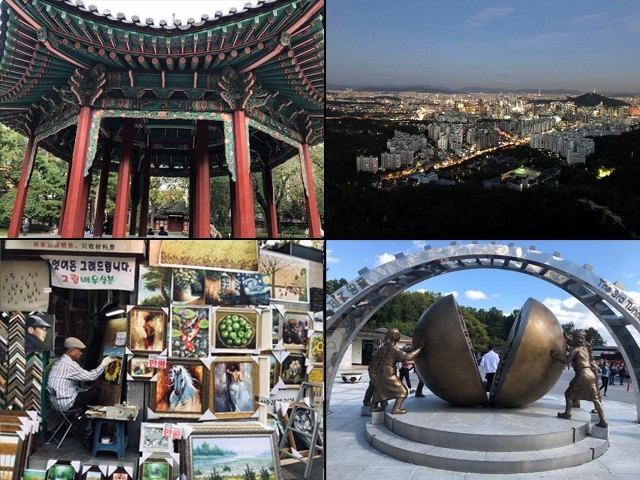 Whenever I've heard people plan vacations, Seoul, South Korea has never been part of the conversation. Maybe because of the language barrier or simply because it's so underrated, but Pakistanis in general don't consider Seoul a place to vacation in. This is why when I found out I'd be going to Seoul for a journalism conference, I was a little cautious. I did not know what to expect and since I didn't anyone who had been there, I wasn't sure how much I'd like it. However, after spending eight days in the city, Seoul easily tops my favourite cities. Paris, New York, Chicago have ...
Read Full Post
His five-year-old clutched the window of the passenger seat as he eagerly looked out the window of the taxi. The church towers loomed up as the taxi turned the corner. Kissing the top of his head, Yusuf shifted his son towards him and patted his hair down. Thick silence emanated from the back of the rather dilapidated cab where his mother and young wife sat huddled together. He stole a glance at his fuming mother who sat in disapproving silence. Sighing, Yusuf shifted his gaze to his doe-eyed wife. She sat as precariously on the car seat as a ...
Read Full Post
They weren't dizygotic twins, or even twins, let alone siblings, yet they were so alike. But how could it be? Their birth was separated by 1,860 days. Maybe, they were an extension of one another. She sat across the table from him, with a hot cup of hazelnut cappuccino that she gripped with both her hands as she saw his smile belie his mood. But there was something about that very smile. Or maybe it was less about him than it was about her. It was the magic that transpired in her mind as she engaged in a quotidian conversation, eyeing ...
Read Full Post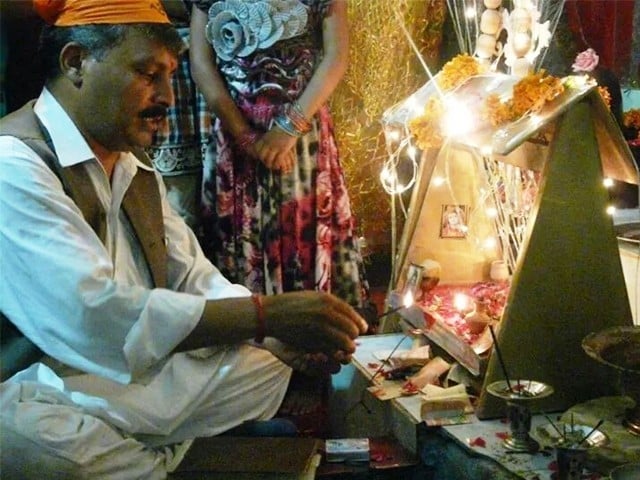 This year I had the opportunity to participate in the Janmashtami festival, the Hindu festival in which they celebrate the birth Hindu god Lord Krishna, the eighth avatar of Hindu god, Vishnu. The festival is celebrated on the eight day of the Krishna Paksha (dark fortnight) in the month August or September. As I entered the Gracy Lines area in Rawalpindi, I asked for directions to the Balaknash Temple, an 82-year-old temple that will be demolished soon along with 53 quarter houses. It is surrounded by FWO flats. As a guard at the check point told me where to go, he asked inquisitively ...
Read Full Post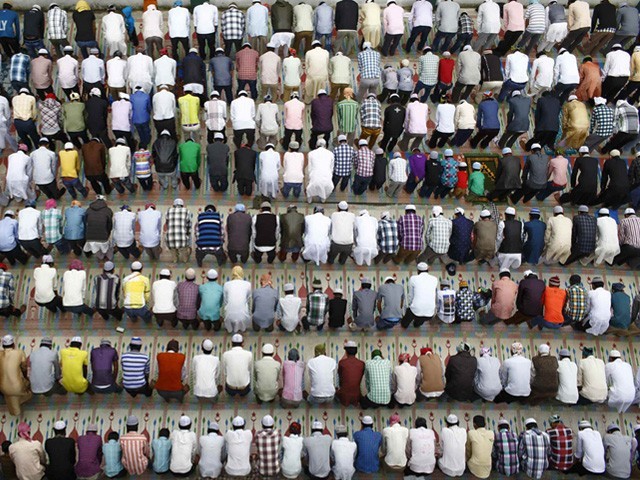 Are you afraid that you will be so attracted to the opposite sex that you will forget your vows to your significant other? Are you afraid that your sexual urges will no longer be in your control and if you're an employer, you will most definitely sexually harass your employees? If yes, it may be time for you to move to Indonesia. A governor in Indonesia has found a cure for adultery – prayer. Apparently, he has never known an adulterer who prays five times a day. Either that or he feels that the longer he keeps men and women on the prayer mat, ...
Read Full Post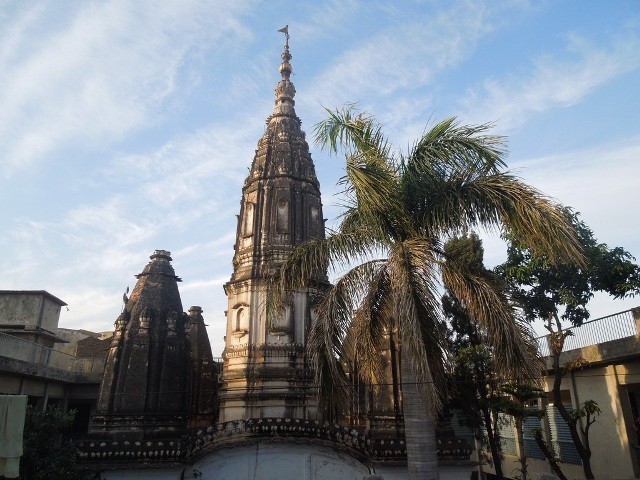 A trek through the old areas of Rawalpindi reveals many examples of ancient architecture; silent testimonies of our heritage, narrating tales of our past and stories of our land. Unfortunately, these exponents of our history are in a state of utter neglect. And a cry out for immediate attention by the authorities is much needed. In the middle of the area that is commonly known as Kohati Bazaar, one can see the dome of a temple which is almost hidden by the high walls of an academic institution. Here stands one of the beautiful, historic landmarks of the city: Kalyan ...
Read Full Post