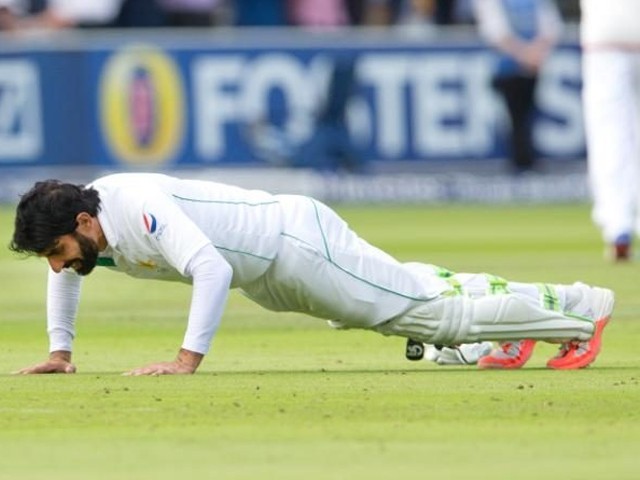 News flash just in: Oxford dictionary has added a new meaning to the word push-up. "A grave national security threat". Wait? What? Push-ups? Did I hear this one correctly? Well apparently, yes! Over the years, we have all read some ridiculously dense statements coming in from our law makers, but this one literally took the cake. Instead of focusing their energies on the recent Quetta carnage, one of our legislators was still fixated with the in-vogue celebratory style of the Pakistan cricket team. Chaudhry Nazeer Ahmad, a ruling government MNA during an Inter-Provincial Coordination Committee meeting came up with the wise idea that ...
Read Full Post
It is nothing new to see Misbah being criticised for one thing or the other. If not for his batting, it's his captaincy. The first few pundits and many fans were of the view that Misbah wasn't suited to the T20 format, now that he has retired from the shortest and the least important format of the game; it's the ODIs that many supporters think that he is not suited to. Misbah, by now is probably be used to it, and especially after the series loss to Australia, he must have mentally prepared himself for all sorts of criticism ...
Read Full Post
Victory against any opposition is sweet. But when you win against the world's top Test team, it is memorable. Pakistan beating England by 72 runs last week has to go down as one of the best successes of the Pakistan cricket team. Defending just 145 against one of the best batting line ups of the world would have been a tough job in any case, but Pakistan never let England off the hook. Surprisingly, the chief destroyer was Abdur Rehman who grabbed six wickets for 25 runs in just 10.1 overs. Saeed Ajmal supported him well with three wickets for ...
Read Full Post