Shahid Siddiqui's 'Aadhay Adhooray Khawab' is like a tangible dream you can hold in your hands. You are a part of a chain and a constellation of dreams, only if you believe in the beauty of the imagination. This novel is a dazzling critique of educational practices in Pakistan. It distinguishes itself from other contemporary Urdu fiction through its content, diction, and style. The story follows the journey of a devoted teacher, Saharan Rai, who is selfless and gallant, and uses his heart and soul to fulfil his dreams. This is where it gets interesting. Rai's dreams are universal and he illustrates the same desire that many ...
Read Full Post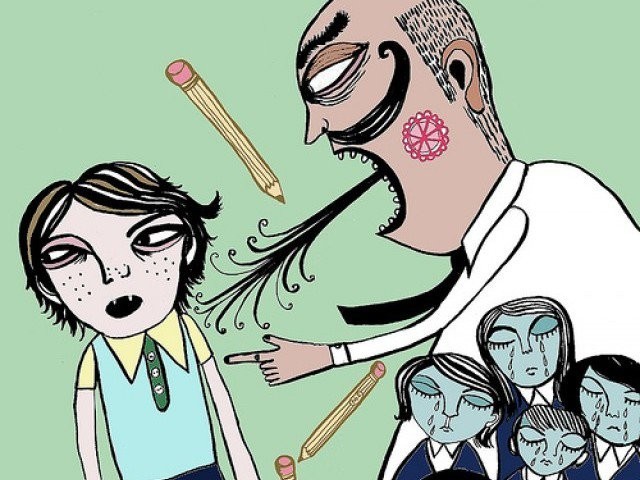 When I joined my high school, my fluency in Urdu sucked. My accent, vocabulary and my pronunciation of the language was so bad that when it was my turn to recite anything, the whole class would burst out laughing. My teacher never said anything to me and only corrected me where I was wrong. He would smile and tell me to go on. On some occasions, he would make sure I was the one who read out loud. Never once did I ever feel threatened or discouraged. Over the period of two years, my Urdu improved and my vocabulary got so much better ...
Read Full Post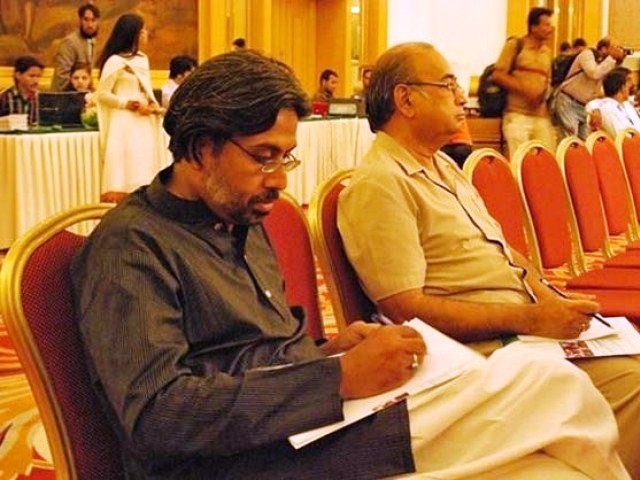 The compassionate souls who put eternity to effect; the nurturing spirits whose influence meets no end, yes, it is a tale as old as time. The enlivening faith in the pursuit 'teachers are healers of the nation'; they preach to humanity the disciplines of wisdom and intellect, and bestow the power to transform hearts. Not only are they the shapers of society, but they also leave behind a legacy of shared love and life. Teachers have always been greatly revered in every society and with this come the heart-clenching bitter reality of the persecution of remarkable teachers, intellectuals and scientists. Those ...
Read Full Post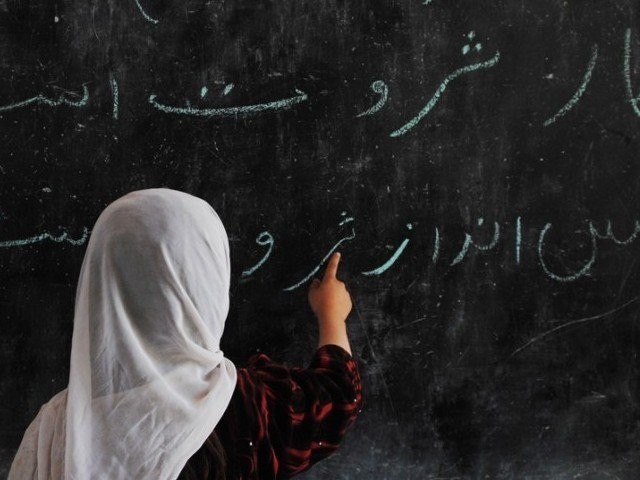 Half of my life I've been taught by people who never wanted to become teachers, but were forced to do so. Teaching is often considered a last resort by many, when they have tried their luck with everything else. And this, in turn, reflects the quality of their work. Many take this profession lightly, not understanding the colossal role this profession has to undertake. After all, "How hard can teaching little children be?" Right? Why there is a need to recruit well-educated and willing teachers The relationship between a student and a teacher is crucial. It either makes or breaks us. Throughout my student ...
Read Full Post
Education is one of the fundamental foundations for a nation to move forward. For this, various models are being introduced and implemented as the most effective and efficient education systems. However, whichever education equation is opted for, it is worth noting that it cannot be initiated without the most crucial building block – teachers. Chancellor of the New York City Department of Education and author, Joel Klein, observes, "A great teacher can rescue a child from a life of struggle." This statement could not be any truer. A high-performing, well-trained, and committed teacher can not only enhance a child's learning abilities but can ...
Read Full Post
Teaching students at the college and high school levels has been a constant in my life since I graduated from the Lahore University of Management Sciences in 2011. Apart from working as a sub-editor at The Express Tribune in the year 2011-12, I was also teaching Sociology as a part-time faculty member. I have chosen to continue with the latter occupation for a variety of reasons. I went into teaching because I was inspired by John Dewey and his work on the education system in Turkey, whereby he completely reformulated the country's education system according to the demands of the modern world. Not only ...
Read Full Post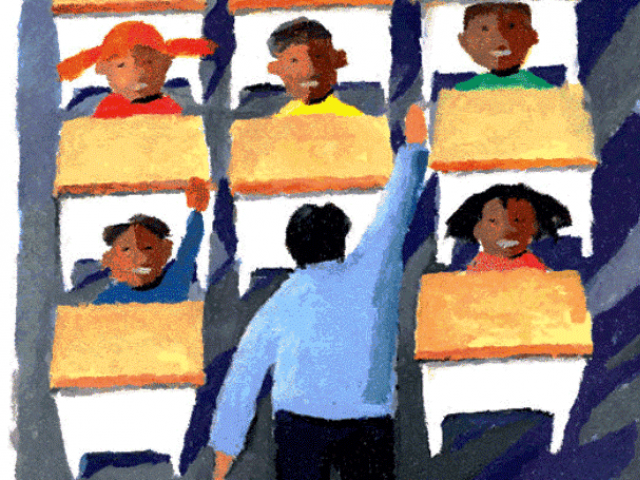 As part of a remembrance to Robin Williams, I arranged a showing of Good Will Hunting and invited some school friends over. After the movie ended, one of them remarked on the critical role the protagonist's teacher, Prof Gerald Lambeau (played by Stellan Skarsgård), a Fields Medal winner, and mentor  Sean Maguire (played by Robin Williams) had in his development. "We didn't have anyone as dedicated as them. Not even close." I had to disagree and thought back to an incident back in March 1991. The phone rang and my mother picked it up. "Hello, is this the home of Sibtain Naqvi?" a lady asked. My mother ...
Read Full Post