The much-awaited operation to clean the north western part of the country has finally started. It will hopefully rid us of the disease that has infected our country and as a result, the locals will hopefully be able to live without the constant fear of militants and hovering drones. However, due to the intensity of the operation, residents have been forced to leave their homes and live as refugees in camps in their own country; camps that are merely making ends meet for them. Hussein Khan, once a resident of Mir Ali in North Waziristan and now living in the Bannu refugee ...
Read Full Post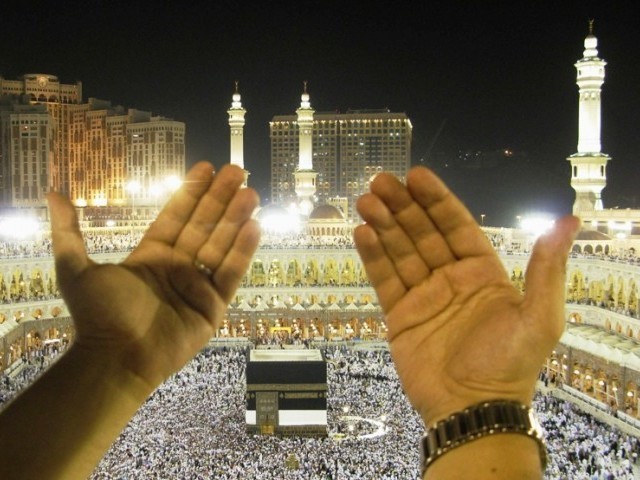 Dear readers, I would like to share my experience with all of you about my journey back from Jeddah, after performing Hajj, which transpired on our very own national carrier; Pakistan International Airline (PIA). Contrary to our journey there, the way back from the holy land was a bit different. It was different because due to some reason -better known to our tour operator – we were bumped up to the so called VIP flight carrying our royalty (parliamentarians and bureaucrats). The flight got delayed, like any other flight on PIA, but to my utmost relief and disbelief, the seat ...
Read Full Post
There was some good news for the city's sports fans following the announcements that new "world-class" cricket and golf facilities are going to be set up in Shakarparian. Hundreds of thousands of cricket fans would be especially enthused by the knowledge that the capital will finally be home to a cricket stadium as would a dozen-odd golf fans. But I kid. Golf has more than a dozen fans in the city. Maybe even a few hundred. While a cricket stadium has been a long-standing dream for many Islamabadis, a bit of an odd one considering the relative proximity of Rawalpindi Cricket ...
Read Full Post
A year after the Abbottabad raid that plunged the US-Pakistan relationship to a new low, one big takeaway is that America's general public is finally familiar with the name of at least one Pakistani city (though this does not mean we and our media have a handle on its geographical location). But on a more serious note, could there be an Abbottabad redux? Could there be another unannounced assault on Pakistani territory to take out a big-ticket terrorist? If there is one thing President Obama has demonstrated in recent months, it is that he is influenced by the hard-line rhetoric emanating ...
Read Full Post
The story 'Waiting to receive pieces of daughter's dead body' aroused a series of vacillating emotions. Shock and horror washed upon the public after hearing Shamsul Anwar's heart-wrenching and soul-shattering story, affecting everyone who heard of or read it. People lost sleep over the desperate father's horrific state and many even reached out to help him as much as they could. Those emotions were then replaced by more shock, but this time layered with deceit and betrayal as it was revealed that Shamsul Anwar's story was untrue. Aside from pointing out the obvious negligence and shoddy efforts of proper research on ...
Read Full Post
If you live in one of the metropolitan cities in Pakistan, there is a high probability that you have been infected by the dreaded but highly contagious lawn virus. The virus can manifest itself in the form of an empty wallet, being mauled in a stampede by other victims or being caught out in a highly frustrating traffic jam around the lawn exhibition areas. What I witnessed at the Expo Centre in Karachi a few days back was truly a thought provoking experience. As I stood in what could only be termed as a "lawn crazy mob", pushed and shoved from ...
Read Full Post
Why is the Reformed General Sales Tax (RGST) such a headache for so many and why does the government keep insisting that it is 'necessary for the country'? More than anybody else, people should listen to what economic experts say about RGST first. Talk to any analyst and expert on the economy of Pakistan and they will support the RGST being implemented. They do this because it will help increase tax collection and make a dent in the untaxed sectors of the country's economy. Pakistan with just a nine per cent of tax-to-GDP ratio tops the list of countries with the ...
Read Full Post
Over the past few months the case of commercial activities in F-9 or Fatima Jinnah Park in Islamabad has seen the the CDA, the owners of Megazone and the Nazriya Pakistan Council embroiled in a case of illegal possession in the Supreme Court. One of the projects under review was the construction of the Islamabad Citizens Club by the CDA. Sadly, this was hardly the first instance ofencroachment by the land mafia or the state on what is a designated public space. I find it very hard to get my head around why in a country such as Pakistan, where millions ...
Read Full Post