The success of Bohemian Rhapsody seems to have opened the door for biopics about famous rock stars, and the subject of the upcoming film Rocketman is certainly someone who fits the bill. For decades, Elton John has captured the hearts of millions with his flamboyant style and beautiful voice, so it's only fitting that he finally gets a biopic of his own. The first trailer, which released recently, charts the transformational journey of the singer from a shy piano-playing wunderkind named Reginald Dwight, to an icon of pop and glam rock. The trailer picks up from his childhood, when he ...
Read Full Post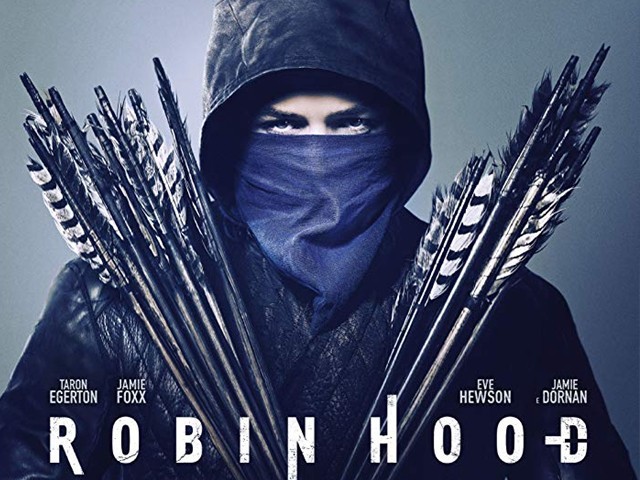 The Robin Hood story needs no introduction, having already been immortalised by British folklore and novels alike. However, on the big screen, the story of the arrow wielding outlaw has not been as successful. Barring the 1973 animated take which, at least for me, stands out as a nostalgic childhood classic, there have been numerous commercial and critical flops: be it the 1991's Robin Hood: Prince of Thieves starring Kevin Costner, Mel Brooks' satirical take Robin Hood: Men in Tights, or Ridley Scott's well-meaning but ultimately disappointing Robin Hood from 2010. The latest iteration attempts to supposedly serve as a hip and radical re-invention of the ...
Read Full Post
I remember watching Robin Hood (2010), starring Russell Crowe and directed by Ridley Scott, with my cousin. We had specifically put on this particular movie because the bow and arrow clad Crowe on the DVD cover looked pretty menacing and we had faith in the actor-director duo which had given us Gladiator. Unfortunately, our expectations came crashing down as the movie progressed. It was a dull affair that dragged for too long. I am never getting those 140 minutes of my life back. This is the reason why I was quite sceptical about another iteration of Robin Hood being ...
Read Full Post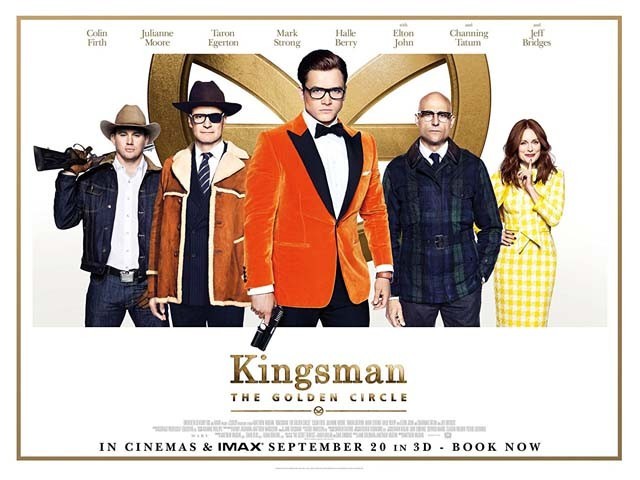 Filmmaker Matthew Vaughn is notoriously known for opting out of sequels of popular movie franchises that he himself is responsible for creating. The Kick-Ass franchise was the first instance when Vaughn skipped out on directing a sequel to a hugely successful first part. The rebooted X-Men series was next in line to experience Vaughn's rejection. Now, regardless of how badly these decisions went down with the followers of the aforementioned franchises, Vaughn's judgment proved to be spot on in both cases. While X-Men: Days of Future Past was almost respectable, Kick-Ass 2 was bashed left, right and centre by both the audience and critics alike. Given his impeccable track record, ...
Read Full Post
Ever since the two World Wars, the spy-thriller genre has been a staple of the film industry. Your typical espionage movie can range anywhere from the super serious à la 'Tinker, Tailor, Soldier, Spy' and 'Munich', to crazy laugh riots like 'Austin Powers' and 'Spy Hard'. However, James Bond unarguably turned out to be the most famous one of the lot. One reason why the whole '007' series was such a rip roaring success from the get-go was the fact that it was neither too grim nor was it too comical; it was a perfect blend of both the extremes. So when they started producing our favourite British spy ...
Read Full Post
Biopics are usually a pleasant watch and Eddie the Eagle can be said to be the same. Directed by Dexter Fletcher, Eddie the Eagle is a true story revolving around the British skier, Michael Edwards, famously known as Eddie "The Eagle" Edwards. He was the first person to represent England in the 1988 Olympics in the category of Ski jumping. Eddie 'The Eagle' Edwards and Taron Egerton.Photo: IMDb Despite wearing leg braces as a child, Eddie (Taron Egerton) dreamt of competing in the Olympic Games. Doctors advised him not to engage physically strenuous activities, yet he persisted with training in pursuit of his dream. Taron ...
Read Full Post