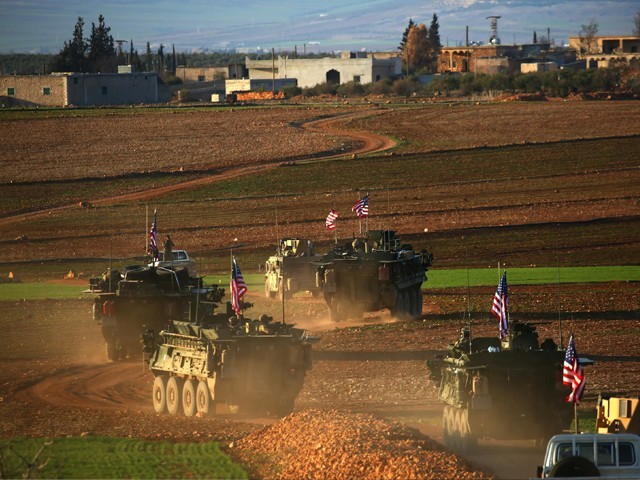 Not too long ago, US President Donald Trump shocked the world when he made the announcement that just this once, the US would decide to act in accordance with international law. The announcement in question was that US troops stationed in Syria would now be returning home to their families. This declaration in turn shocked what has become a war-loving media that never once questioned America's military presence in a sovereign nation to begin with. Not many Americans appear to know this (nor do they appear to care, by some accounts) but the US military has occupied approximately one third of Syria for some time now. Conveniently, the ...
Read Full Post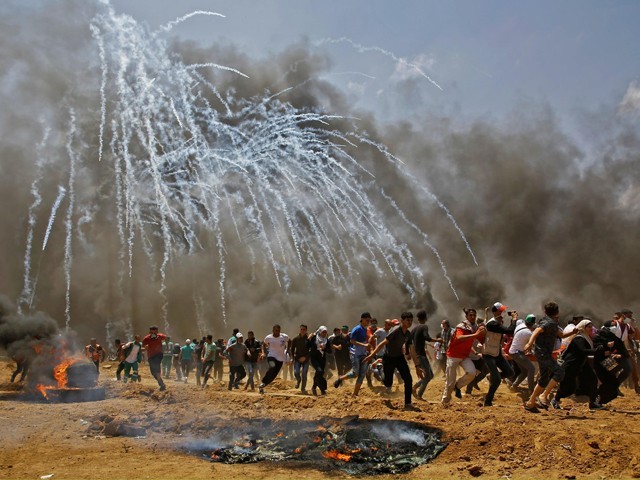 The Syrian civil war, we have been told, began as part of the Arab Spring and really took hold when Syrian government forces allegedly opened fire on protesters across the country in early 2011. This pattern of indiscriminate violent behaviour against civilians has been a talking point in the western media's regime-change narrative. The media often goes so far as to claim that the government led by Bashar al Assad has lost all legitimacy. What, then, should we make of Israel's decision to open fire on protesters in the Gaza Strip this past week, killing over 60 protesters and wounding 2,700 more in the process? According ...
Read Full Post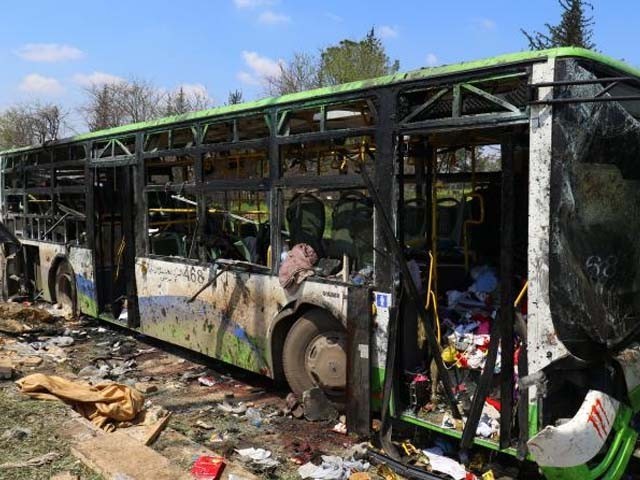 Beads of perspiration glistened on his forehead. Wiping it clean with the back of his hand, he stared around. "It is overloaded," he thought to himself as he pulled his five-year-old up on his lap. His wife had fallen into a slumber. After days of abject disappointment, the call for rescue had finally come. They were being sent outside Aleppo to safer refugee camps. He felt sad to be leaving his village but the gory streets made it easier to do so. It didn't look like his home anymore. It was like a page out of a war-torn story with red blood anguish and ...
Read Full Post
Forty four-year-old Iranian veteran director, Asghar Farhadi boycotted his visit to the Annual Academy Awards where he won the award for 'Best Picture in a Foreign Language'. His film, The Salesman, won in this category and Farhadi chose two accomplished Iranian-Americans to accept the award on his behalf.  His film's leading actress, Taraneh Alidoosti, also boycotted the ceremony in light of Trump's recent visa ban. Farhadi's boycott comes at a time when the world stares at American borders in askance and confusion. A Syrian cameraman and rescue worker were unable to attend the ceremony because the Syrian government cancelled their passports. Trump's visa ban, now jammed in federal court, ...
Read Full Post
The Syrian crisis is becoming increasingly complex and intractable due to the civil war – which was triggered by a repressive government led by Bashar al Assad – who let loose a reign of terror on protesters fighting for civil liberties and democratic reforms. Eventually it escalated into an armed conflict, one that was subsequently upstaged by two powerful superpowers – Russia and the United States. The whole narrative of the civil war changed when Russia helped out their ally, Assad, (who was facing defeat at the hands of the rebels) by supplying him with artillery, tanks and strike aircraft. Iran, on the other hand, sent Hezbollah fighters to augment the Syrian ...
Read Full Post
My experiences in life and close encounters with death have taught me one extremely important lesson – politics, money and power don't know any faith, humanity or values. All that matters in the end are geographical interests, control and money. People are disposable commodities – pawns in a dirty game where loyalties are suspect and human life is not sacred. Bashar al Assad is a leech of the highest order and the war that he has waged against his own people has only consolidated his hold on power. Despite a huge fuss the world powers supposedly committed to end the ...
Read Full Post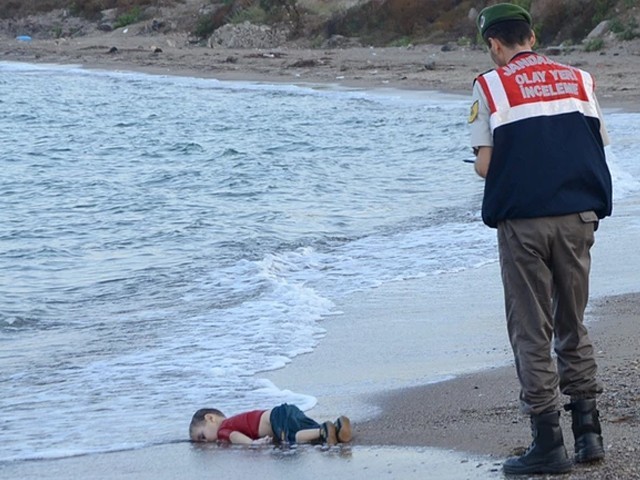 The first time I came across these images I was overcome with grief. Later, the sadness was replaced by outrage, but the tears continued to flow. Strangely, all I can do now is remark on how beautiful this toddler is, even in death. Photo: Reuters His name was Aylan Kurdi and according to CNN he was only two-years-old. He, along with his four-year-old brother, Galip, and mother Rehen, drowned after their boat capsized near the Greek island of Kos. This family of refugees was trying to find their way to Canada. Reuters reports that their father, Abdullah Kurdi, was understandably distraught, "I was holding my wife's hand. ...
Read Full Post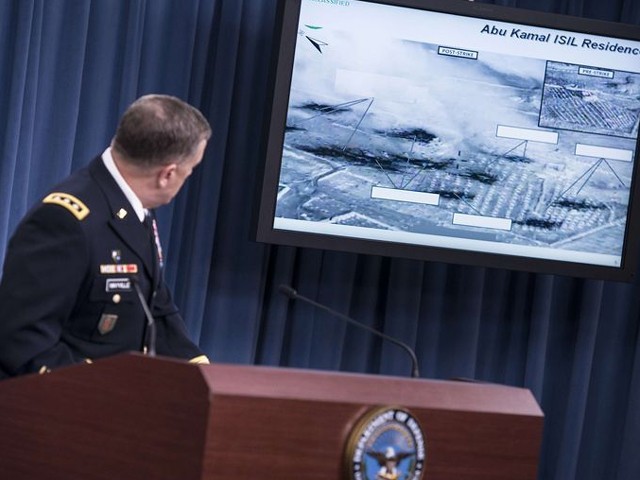 A Pentagon official, soon after launching an offensive against the Islamic State of Iraq and Syria (ISIS), Khorasan, and the al Qaeda in Syria, said, "Islamic State battle could take years". This was the first instance when the United States "officially" intervened in Syria using Islamic State's preamble. And with that, Syria became the seventh predominantly Muslim country to be attacked by a Nobel laureate – US President Barack Obama. This latest campaign boasts fighter jets, especially the problem laden F-22 Raptor, tomahawk cruise missiles, drones and bombers. The United States is also joined by five other Arab states – namely United Arab Emirates (UAE), Saudi Arabia, Qatar, Jordan ...
Read Full Post