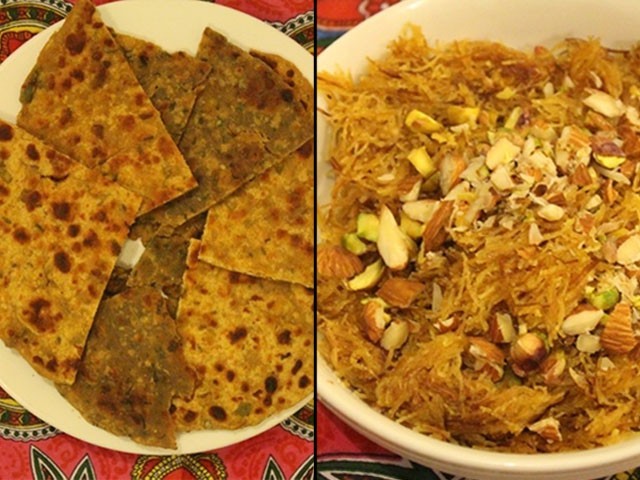 Pakistani winters always remind me of winters spent in my village, the simple life as I call it. No artificiality, no hypocrisy, just contentment. Since I have only ever spent time in a Punjab village setup, I can vouch for their sociability, entrepreneurial skills and of course the food! This is not to say other provinces do not have these characteristics,  just that I wish I can someday explore the unique elements they too are sure to have. Bringing our attention to the food, my mind recalls one village winter delight among many – besan ki roti (gram flour bread). Almost ...
Read Full Post
It's March 1 and Isloo is on lockdown. Since my brain is fine tuned to waking up at 6am, I decided to make my mid-week sudden day-off as productive as possible. I am of the firm belief that it is important to treat yourself – it's the philosophy I follow in my cooking. However, too much of anything will not make anyone appreciate the time and effort that goes into making a dish. Hence, for me, moderation is key. Now I am not a huge fan of desi sweets but if there are two desi delights I would pick over any ...
Read Full Post
Valentine's Day is back again. Shops and restaurants are all decked in red. Street vendors with heart-shaped balloons and red roses can be seen in every nook and cranny. It is my personal belief that this day does not have to be about couples alone as it has mostly been made out to be. All the single people out there do not have to go underground for the day. It can be an ideal way to spend a non-public holiday with your family and friends. I will take this opportunity to admit I am not big on celebrating all the love ...
Read Full Post